Burns State Park – Championship Course (Blues)
6199 yards – 69.6 Rating – 122 Slope – 86 Score
Day 11; May 1st, 2017
The first thing to know about this review is that Burns was not our planned course for the state of Arkansas; however, when we arrived at Pleasant Valley Country Club to play our round we found the club closed (still) from the storms that had just come through the region. These were the same storms that had washed out rounds in Oklahoma and Missouri (and caused massive flooding in Missouri as well. As such, we quickly fired up all 37 (3) of our electronic devices and started scanning for courses in the area. Because of the recent storms, few were open and even fewer with tee times available, however Burns State Park came through, enabling us to play a round in Arkansas.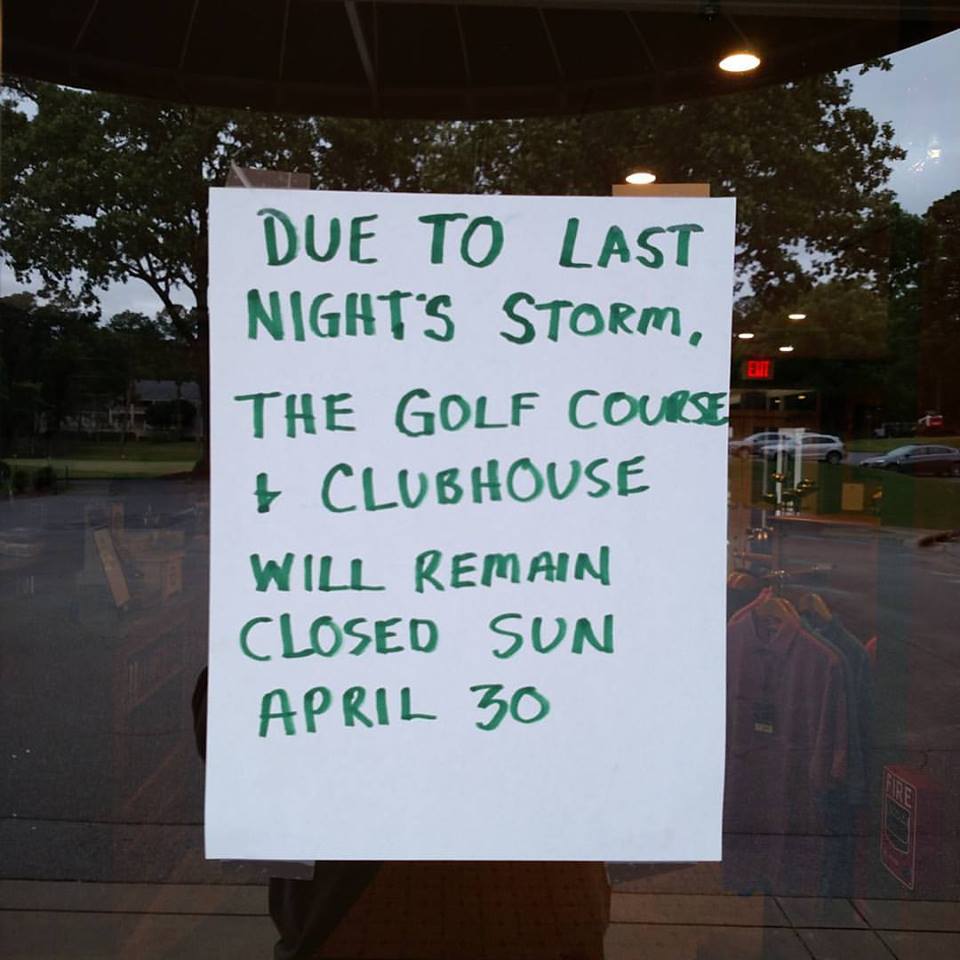 Burns is a municipal course (we actually found them on the local CVB web page) within a state park that has two 18 hole courses. We played the more challenging Championship course, which has hosted the Arkansas Open Championship for 26 years. Teeing it up on the first hole, this appeared to be a municipal golf course in every sense of the word, including this gem just off the third fairway (which to be fair, I'm certain was there due to the storms and flooding that had occurred earlier in the week)…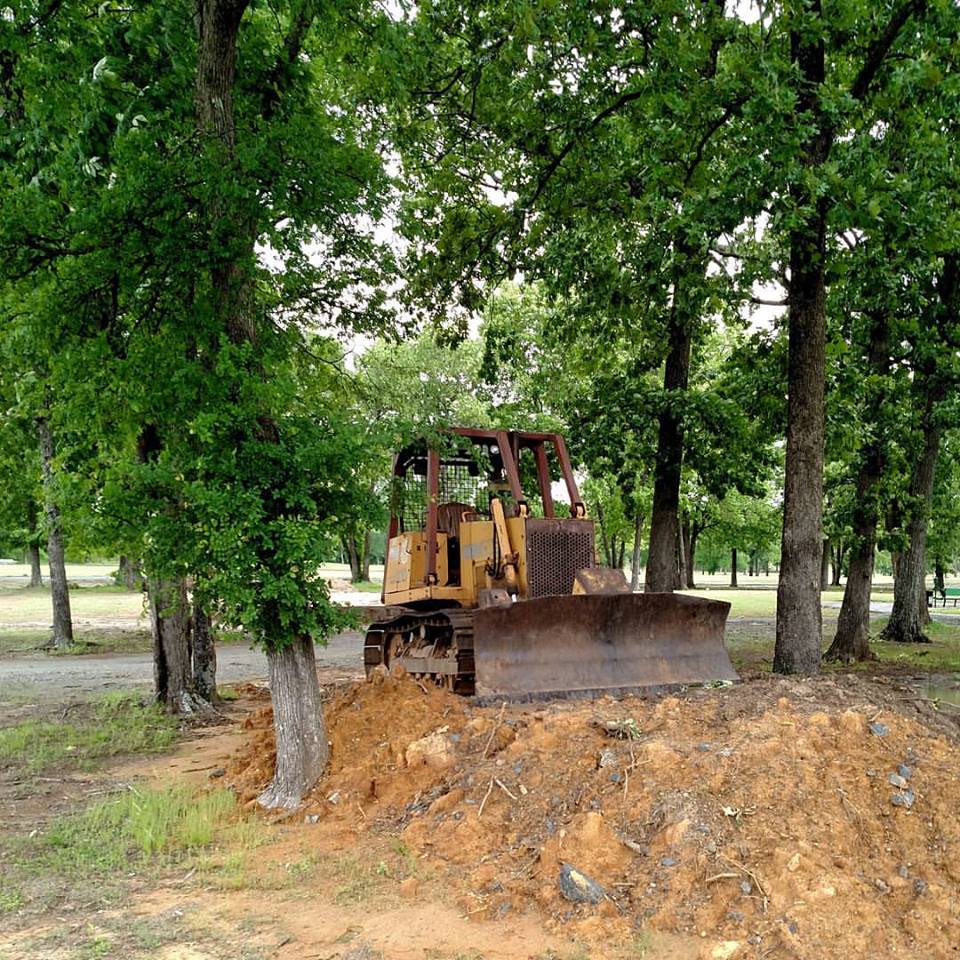 However as we went, the course – while still quite flat – started tightening up. It could be argued that the par 5 fourth hole played as hard (from the blues) as any hole I have played on this trip. It's flat as a pancake, but the landing area off the tee is tiny (getting smaller the further you hit it). I tried to hit a draw and would up hooking it behind a thick set of trees bump and running my way up the hole.
Still, all and all the front nine was benign to say the least. Mostly flat with few hazards or angles to speak of, these nine holes are mostly just a test of how straight you can hit the ball (it wasn't my best day for that and I put up a less than admirable 42). The front was made a bit more difficult by the recent rains and I got virtually no roll on any of my shots (which, given my bout with inaccuracy might have been a good thing, actually), in fact many of them were deeply plugged in the wet grass and occasional mud (from floods, not the fault of the groundskeepers) areas on or near the fairways.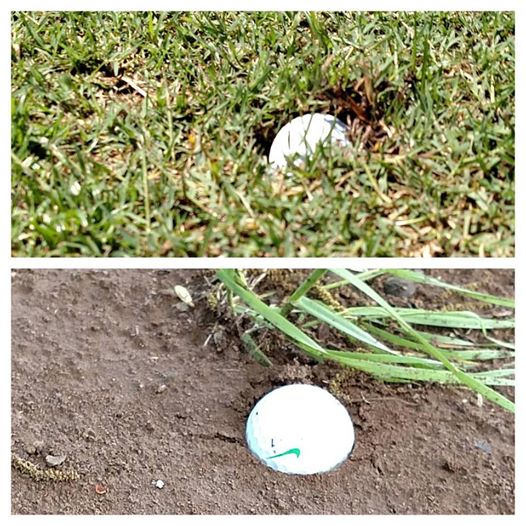 The back nine was more than a surprise; comparatively, it was a bit of a revelation. Teeing off from the elevated #10 tee to a tree lined fairway (that was in great shape) was a very pleasant surprise. Number 11 improved on that with a creek running down the left hand side of the hole, crossing just beyond the landing zone and an uphill approach from there. #12 also played from an elevated tee, down into a valley, but then right back uphill for the approach. Melanie and I discussed the possibility of having accidentally jumped onto a different course. This hits just kept coming after that, including this lovely little bridge to the 15th green.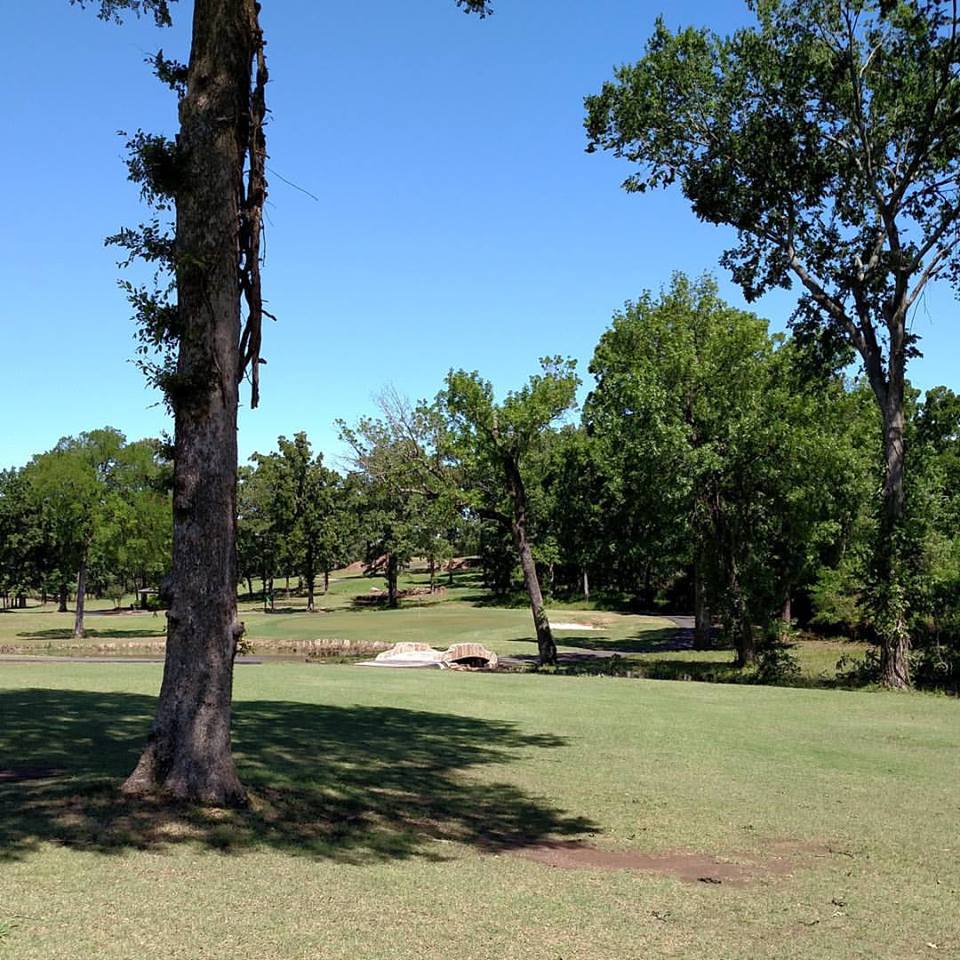 The back nine also presented a variety of challenges the front simply did not have. There were multiple elevation changes, a significant amount of water, and at least some bend on all of the (non par three) holes. This can be illustrated by how much shorter (474 and 451 vs 512 and 588), and yet more difficult the par 5's are on the back. The first of them, arguably reachable for a big hitter, plays longer and more difficult than it first looks. A creek crosses the fairway just beyond 250 yards, limiting your ability to get close with a big drive, and then the hole turns left and uphill. Laying up or hitting any kind of fade on your draw removes the possibility of reaching in two; hitting the ball anywhere let or a little too long and you are not taking a penalty stroke (something I managed to accomplish).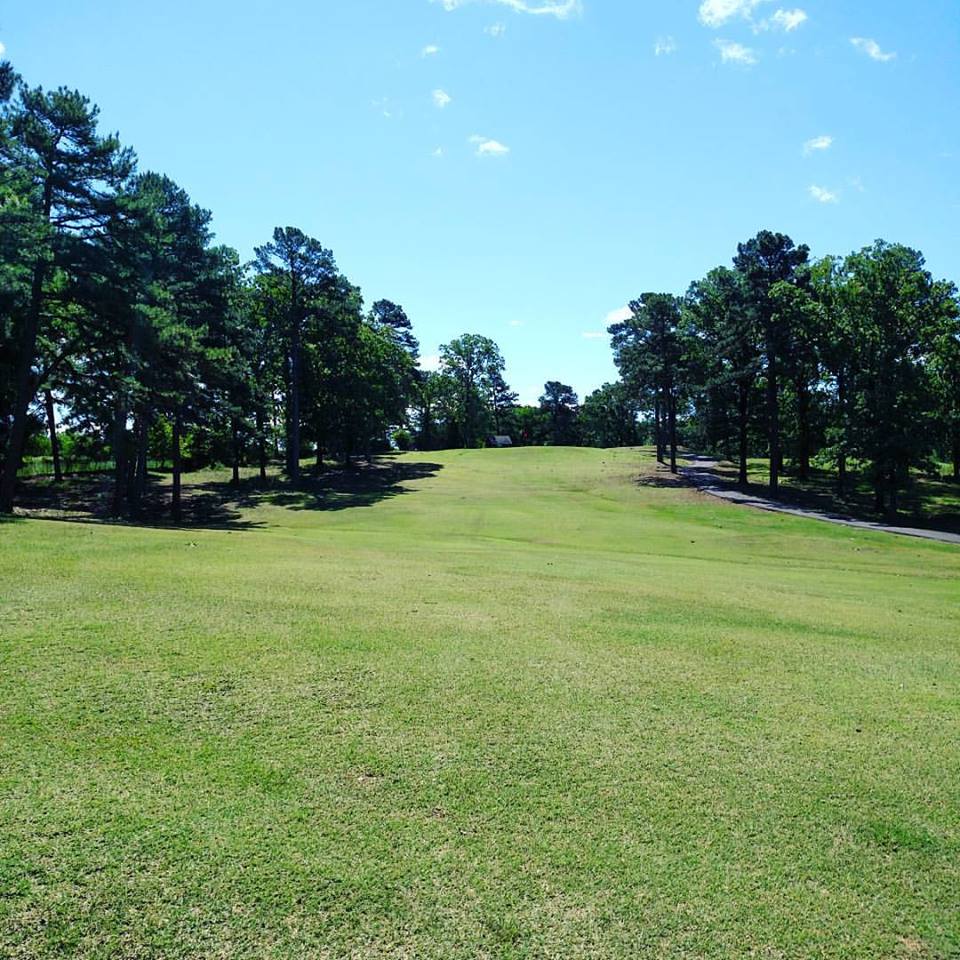 One of the things I always look for in a course is variety in the par 3's (there is nothing worse than grabbing your pitching wedge three or four times a round on the tee), and Burns did deliver here with distances of 125, 127, 171, 170, and 198. While the 170 and 171 holes were admittedly similar, the others were not. Even the 125 and 127 holes, while a little short for my taste, were completely different holes as one was from a very elevated green and the other on flat ground. Having at least four different clubs in my hand as I tee off on the par 3's is something I really appreciate, and was able to find here.
By the time we walked off the 18th green (ensconced by two ponds, I might add) I was more than pleasantly surprised by this course. It would be a great place to play nine (the back nine), but on the whole for a walk-on week day round (I was one of two people I saw on the course throughout the round) it was a fun little course. The pace of play was great for me, of course, but I'm not certain what it would look like on an ordinary (read: not post-apocalyptic weather) day. While I don't think I'd ever travel to play Burns, I enjoyed my round and was quite pleased with what I got under the circumstances.
*****
Course reviews are being done for the most part in random order. The one unplanned course on the trip Burns in Arkansas was first and I will be doing