The Woods (Blues)
6621 yards – 72 Rating – 125 Slope – 87 Score
Day 21; May 11th, 2017
I'll preface this by saying that I played in RAIN at The Woods. I have (quite literally, no hyperbole here) never been this wet when I wasn't actually immersed in water. I had the first tee time set up (months in advance, actually). But a member/regular showed up and wanted to go out first and I had no problem with it so off she went. I believe it was on the second fairway we ran into her as she was heading back to the clubhouse, abandoning her round… it was that kind of day. Somewhere around the 14th hole I stopped playing into the greens due to the amount of standing water present (and my fear that I would start plugging balls and ruining the greens). However, when you are playing 50 rounds in 50 states in 50 days, you get what you get… and what I got was soaked.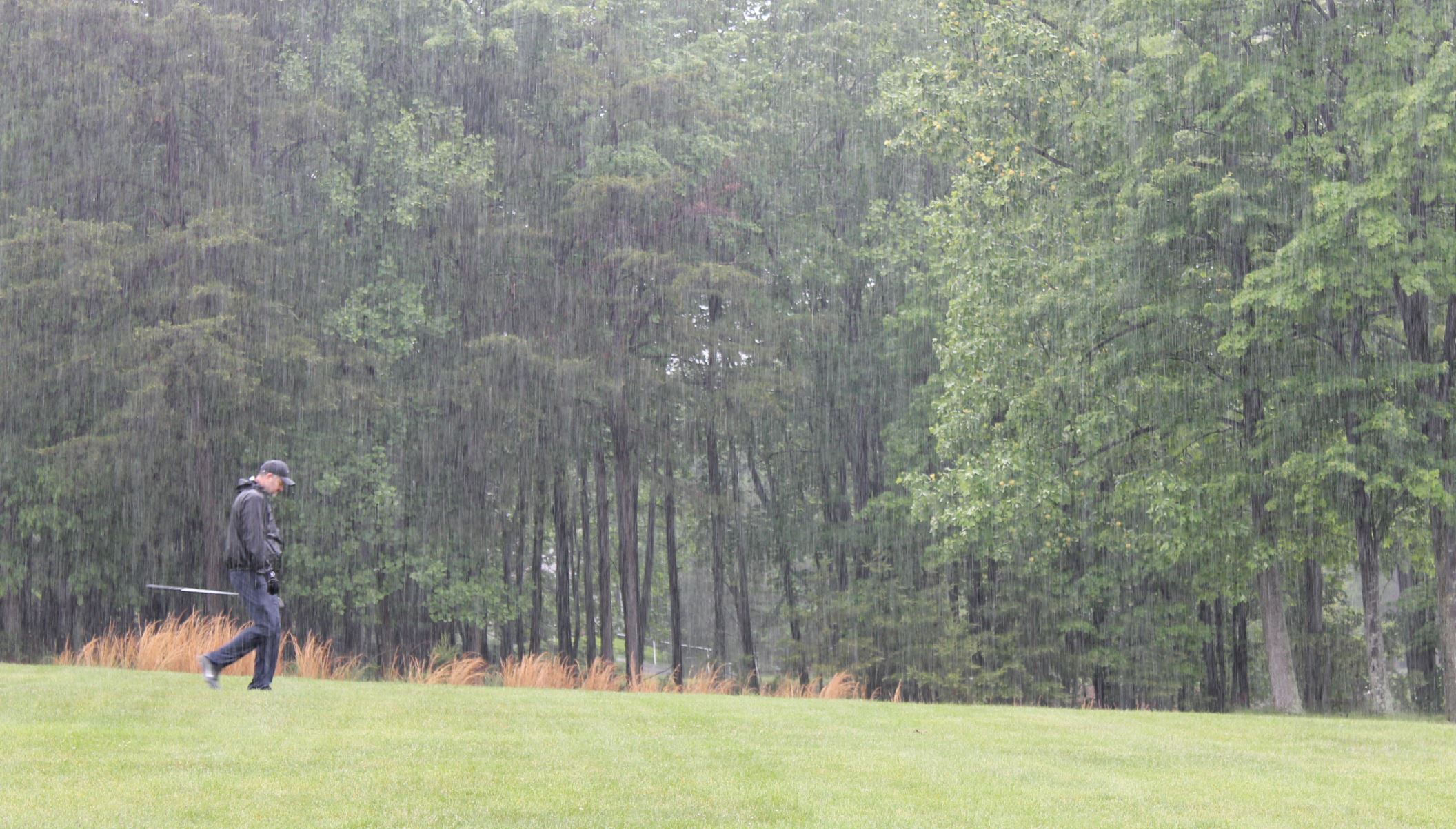 Having said all of that I really enjoyed my round at The Woods (once you accept that you are wet, and are going to be wet… it's not that big a deal, really). With par threes called "the ball washer" and "dam hole," a driveable par 4, and an uphill cross ravine tee shot that is fully capable of making your hair stand on end; there is pretty much something for everyone here.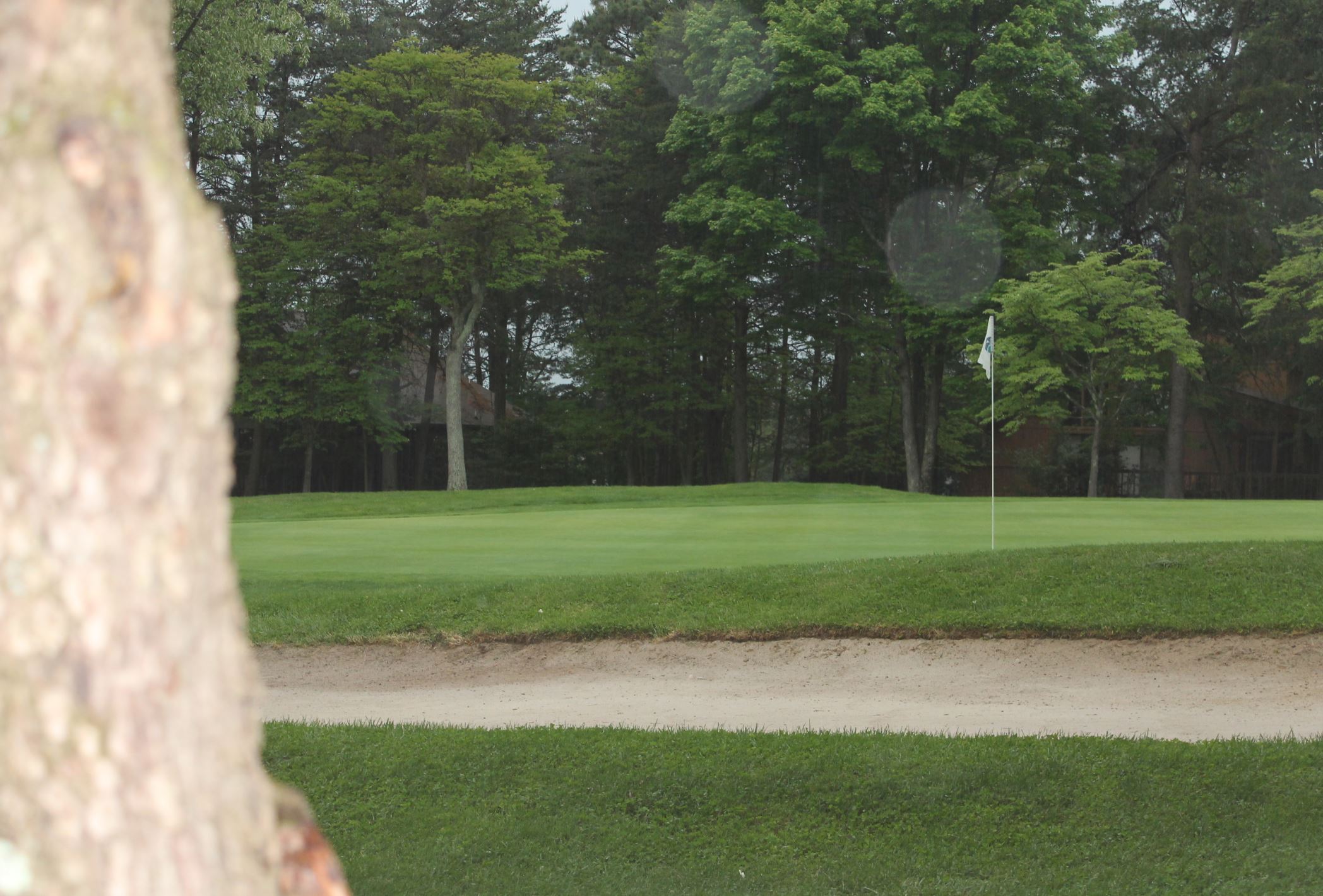 My favorite hole was probably the par 3 ninth. It's only 134 yards, but you are firing from an elevated green through a shoot of trees and carrying water all the way up to the front of the green. The landing surface is shallow, although there is a backstop of a hill behind the hole that offers some protection. I hit an easy pitching wedge, which was almost too much club, into the green and finished with a two putt par.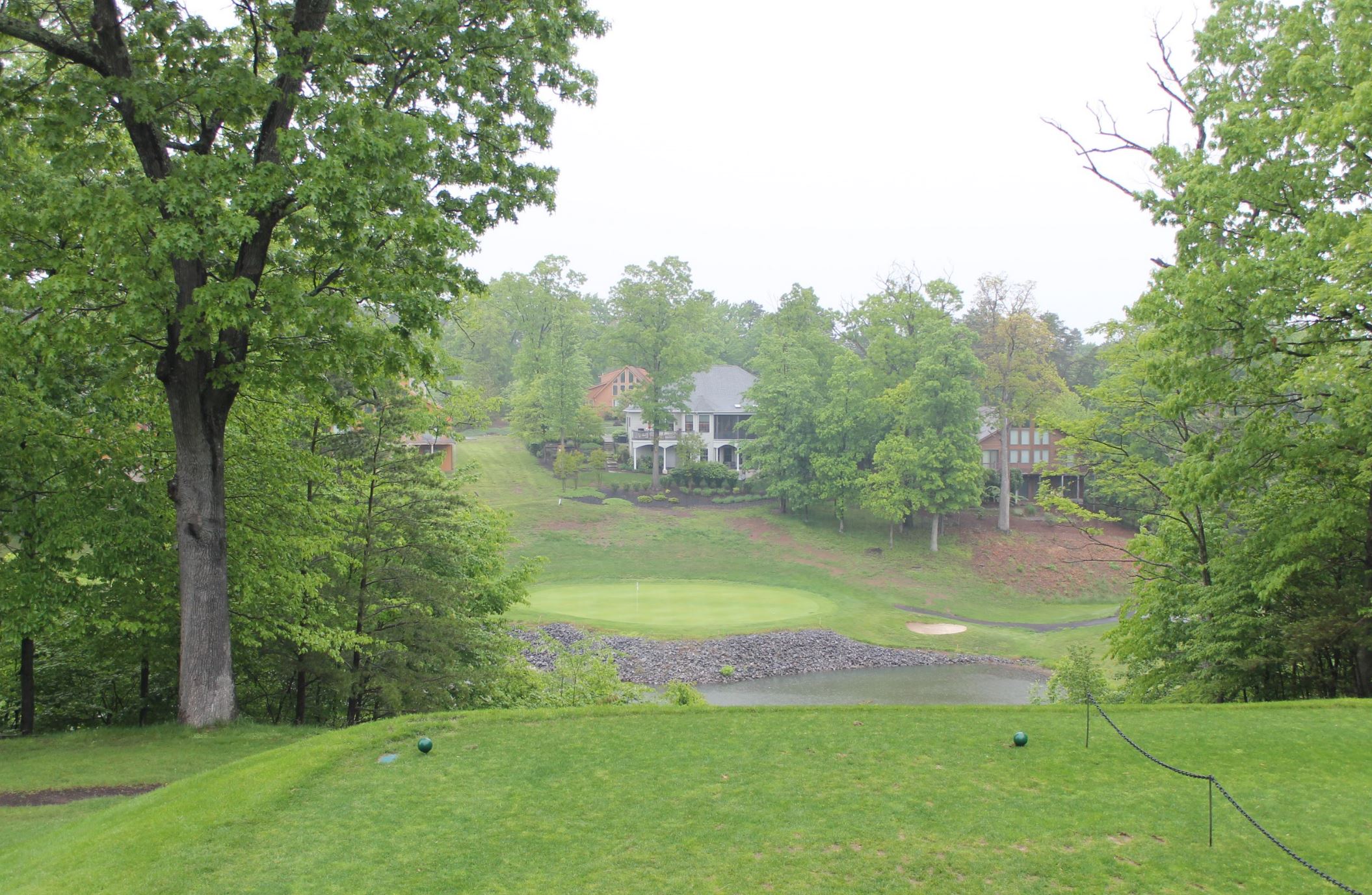 The downhill 313 yard (although I'd say it plays closer to 250) par 4 sixteenth hole is fun as well. The course description calls it an eagle hole, but with no real protection on the front left of the green, I can see a regular player having legitimate albatross aspirations whenever they see a left side pin placement.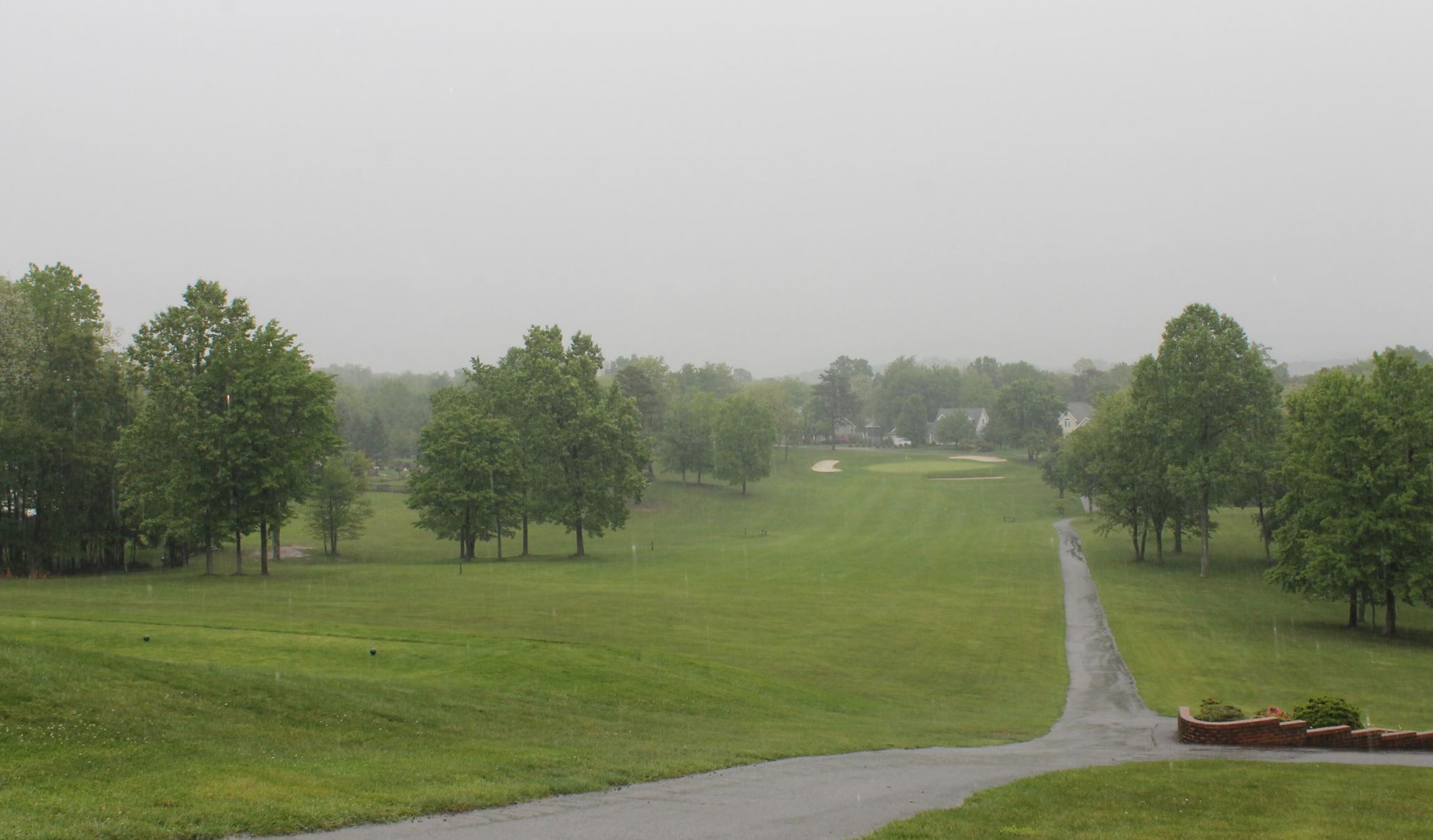 Always a fan of in-play water, I like that at least 8 holes include some sort of pond or creek. Relatively straight and with few bunkers, The Woods relies on these features and the wooded areas lining the fairways for protection. As the 125 slope would indicate it is slightly above average in difficulty.  Stretching out to 6621 yards, this track sports decent length and does allow you to use the majority of your clubs along the way. I found it manageable, with no blow up holes despite the less than ideal weather; however, I did have a higher than usual count of 12 bogeys on the round (against only one birdie).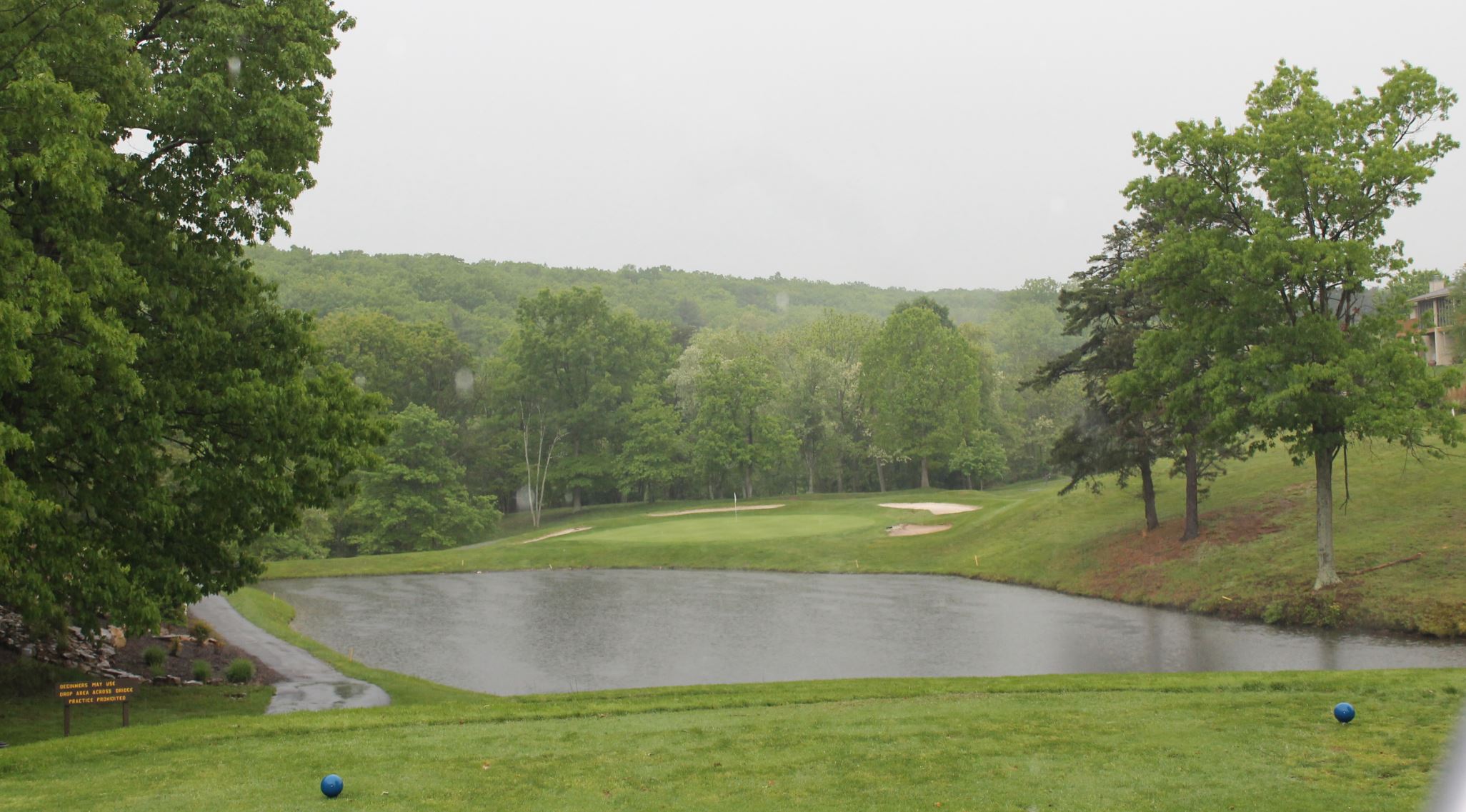 The course was a great shape, very green and well maintained. The new sand on several of the greenside bunkers was strikingly white and created a terrific contrast against the deep greens. Additionally, the rain didn't prevent the rather abundant wildlife from cavorting with us. We saw deer (pretty domesticated and undaunted by me playing through) on multiple holes, and plenty of other critters as well.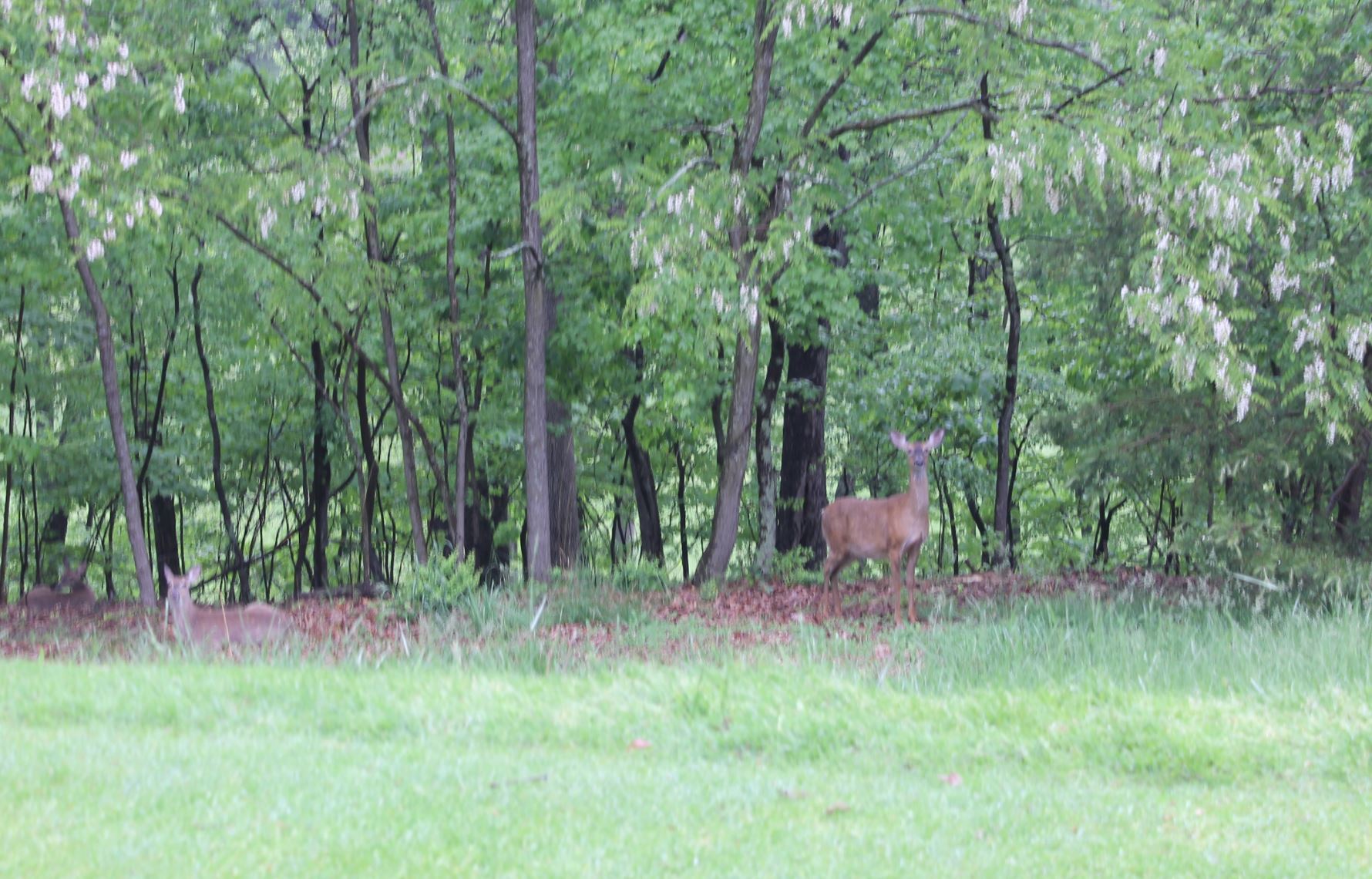 The pro-shop is small in comparison to a lot of the courses we have visited. But they did have exactly what we needed with regard to rain gear for Melanie etc. and they were as friendly and inviting a group as you could want. The folks out working on the course were great too, even if they did call me crazy more than once for playing under these conditions (as far as I can tell, I was the only one to play that morning).
Overall I had a great time at The Woods and the biggest disappointment we ran into was probably the challenge of capturing good pictures that the ever-present rain presented (a challenge I think Melanie stepped up to quite nicely 🙂 ). I'd love to get back and play it on a nicer day… but I wouldn't hesitate to go back again even if it was raining.