Black Diamond Ranch (tips)
7025 yards – 73.5 Rating – 134 Slope – 91 Score
Day 15; May 5th, 2017
From lush playing surfaces, and breathtaking quarry views, to Spanish moss clad trees and quick challenging greens; Black Diamond Ranch will not leave you wanting for atmosphere or golf.  You don't need the quarry holes for this track to be special, but they certainly don't hurt.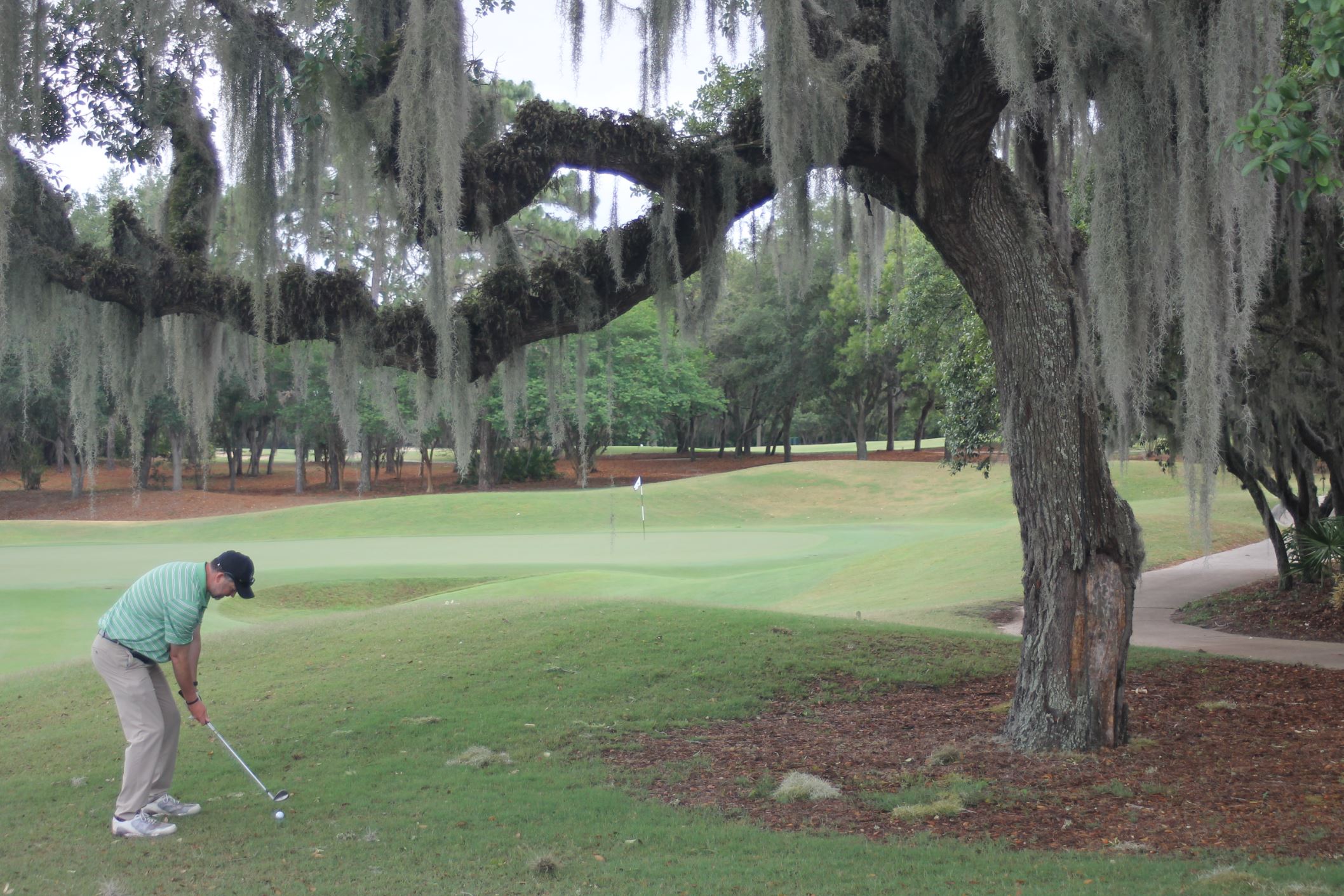 From a golf perspective (playing from the tips) I was a little worried that the 7000+ yards and 73+ rating would be a bit much; however, other than being a little narrower than some of my drives in places, I only really found one hole should have been a serious challenge. Hitting into a 25+ mph wind, the par three 17th was positively menacing.  Ironically, it was not my worst hole… that distinction goes to number 16, where a drive that was too good (penalty) and an approach that was way too bad (penalty #2) led to a triple.  However with the wind, the 200+ yard tee shot on 17 was absolutely the most difficult shot to try to pull off on the course (especially for a guy with a natural baby fade on his longer irons).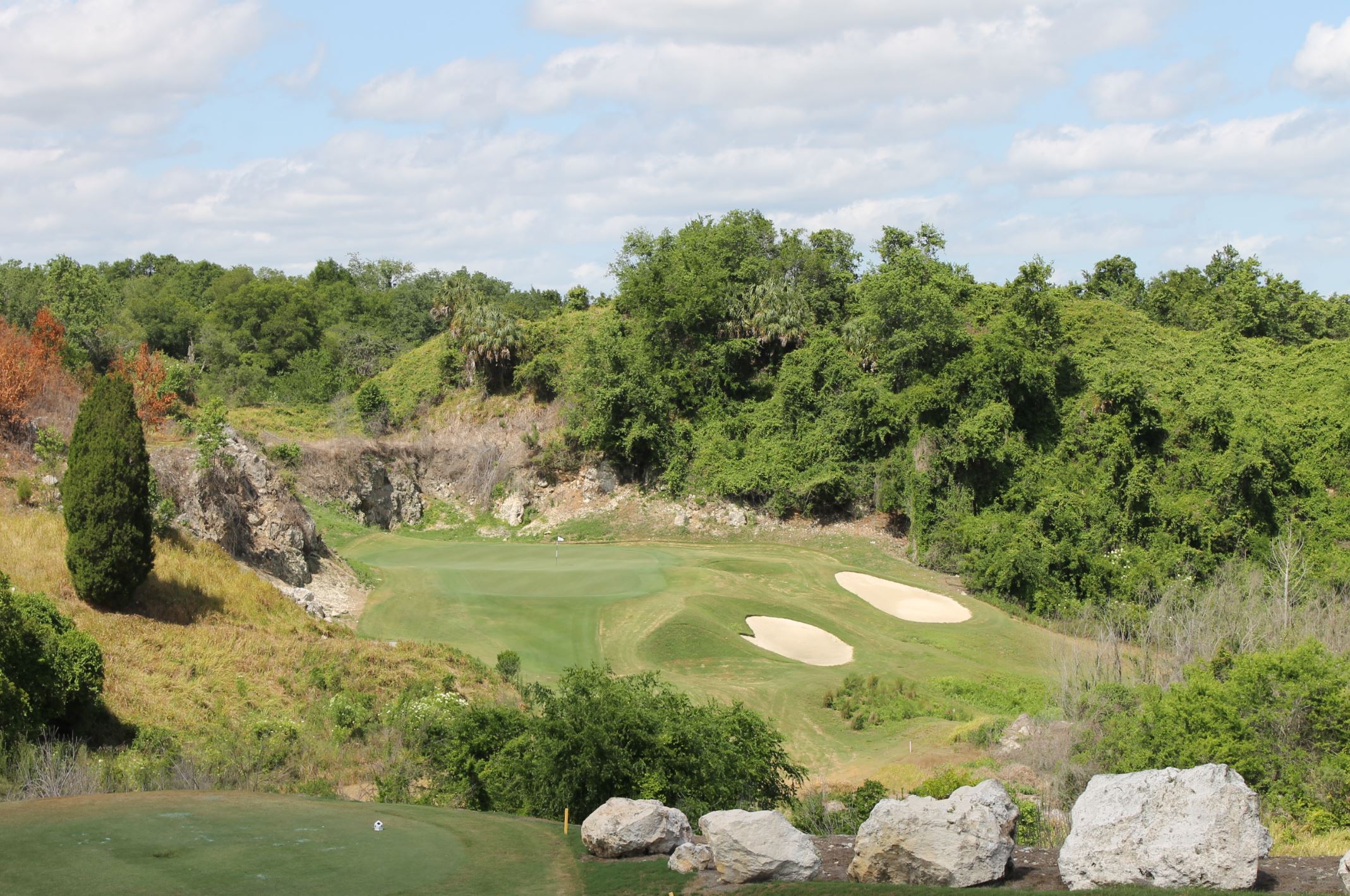 All of the quarry holes are unique and challenging in their own way.  With the afore mentioned wind, I was forced to hit a knockdown 2 iron  off the elevated 15th tee box (fortunately this shot was just about perfect and left me with a wedge into the green and an easy par).  Number 14 is an all-you-can-eat horseshoe of a par five in which I bit off about 10 yards more than I could chew… leaving me with a rather awkward second shot.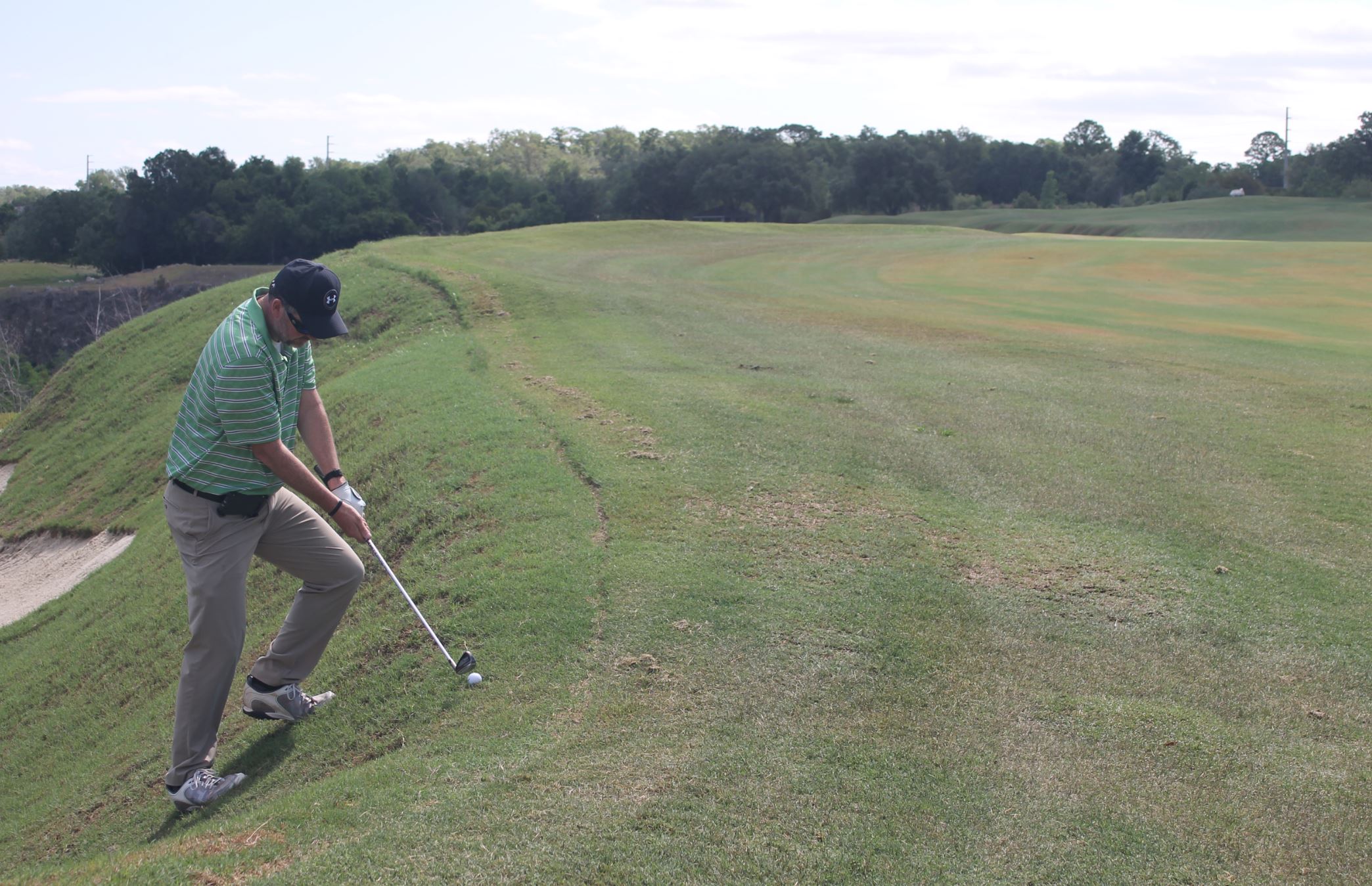 It's easy to forget the country club feel of the first several holes once you play through the quarry; however, they are well laid out and fantastically maintained.  Several of the holes have rather narrow landing areas and the thick vegetation around the fairways can lead to some interesting shots if you are a little off target.  The good news is that most of these spots are still recoverable and likely won't cost you more than a single stroke.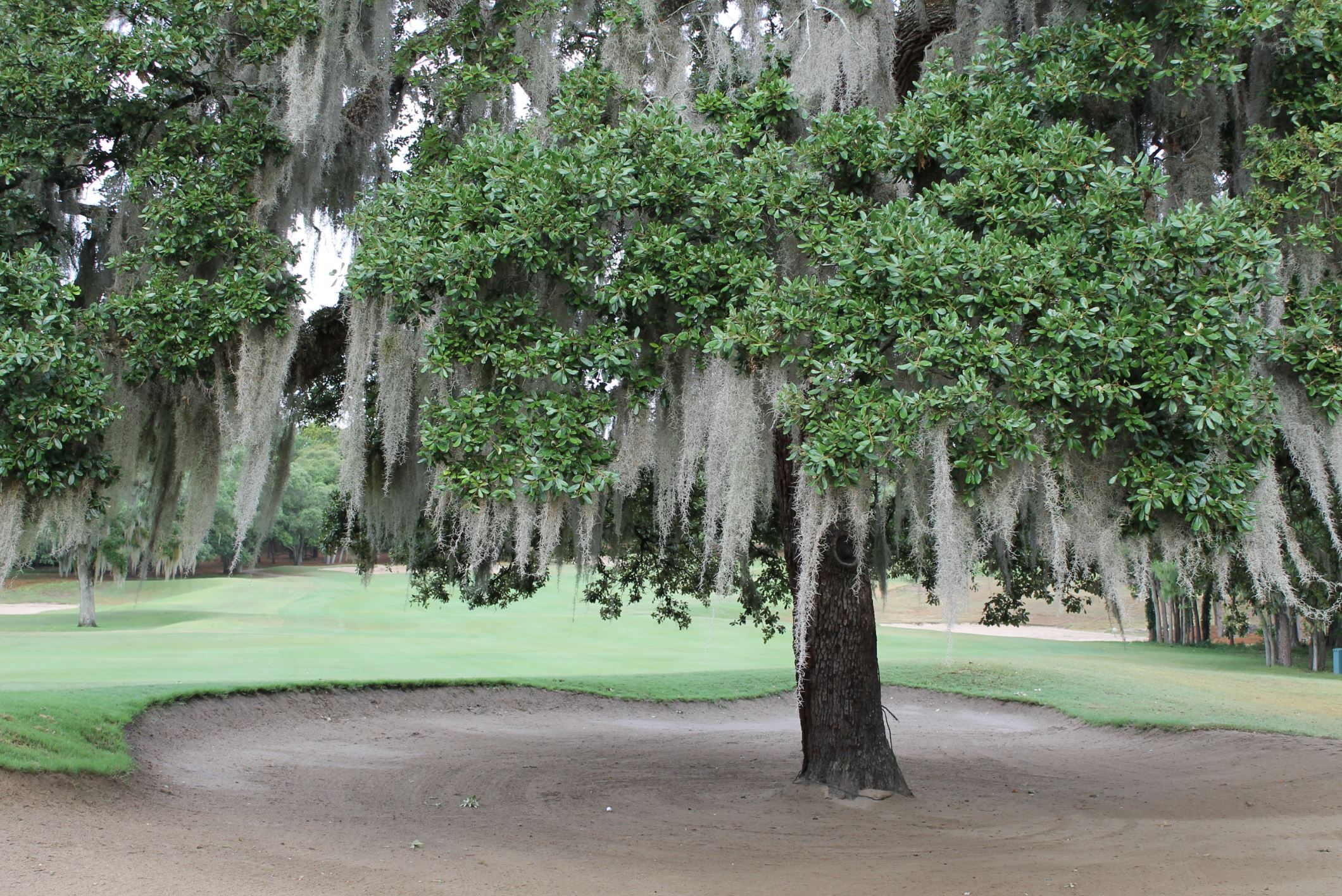 The Quarry course is another that I played on this trip that isn't inundated with bunkers, but the traps that are present are placed very well and certainly in play.  There is also very little water in play; however, the large pond on number 9 does offer a tempting risk/reward drive decision.  It's a par five that is reachable (albeit into a smallish protected green) if you clear the water… obvious problems exist if you come up short (I didn't try).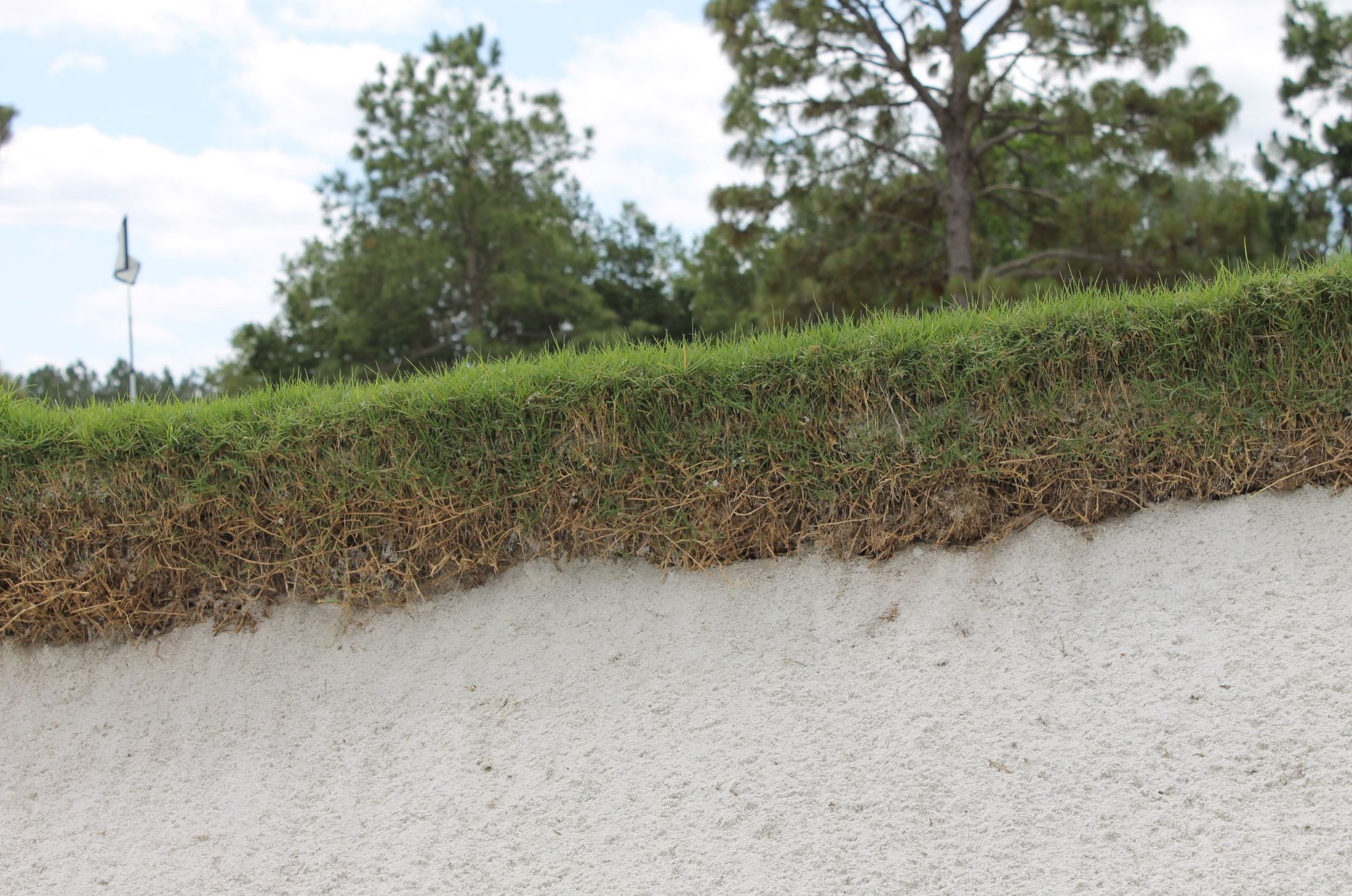 I've read about some issues with staff and members; I did not experience any of these problems.  I was welcomed and have a delightful conversation with the starter and the head pro after my round.  There was a little confusion at the beginning of my round about who I was and why I was there, but it was straightened out in relatively short order (and could have been helped by my introducing myself better).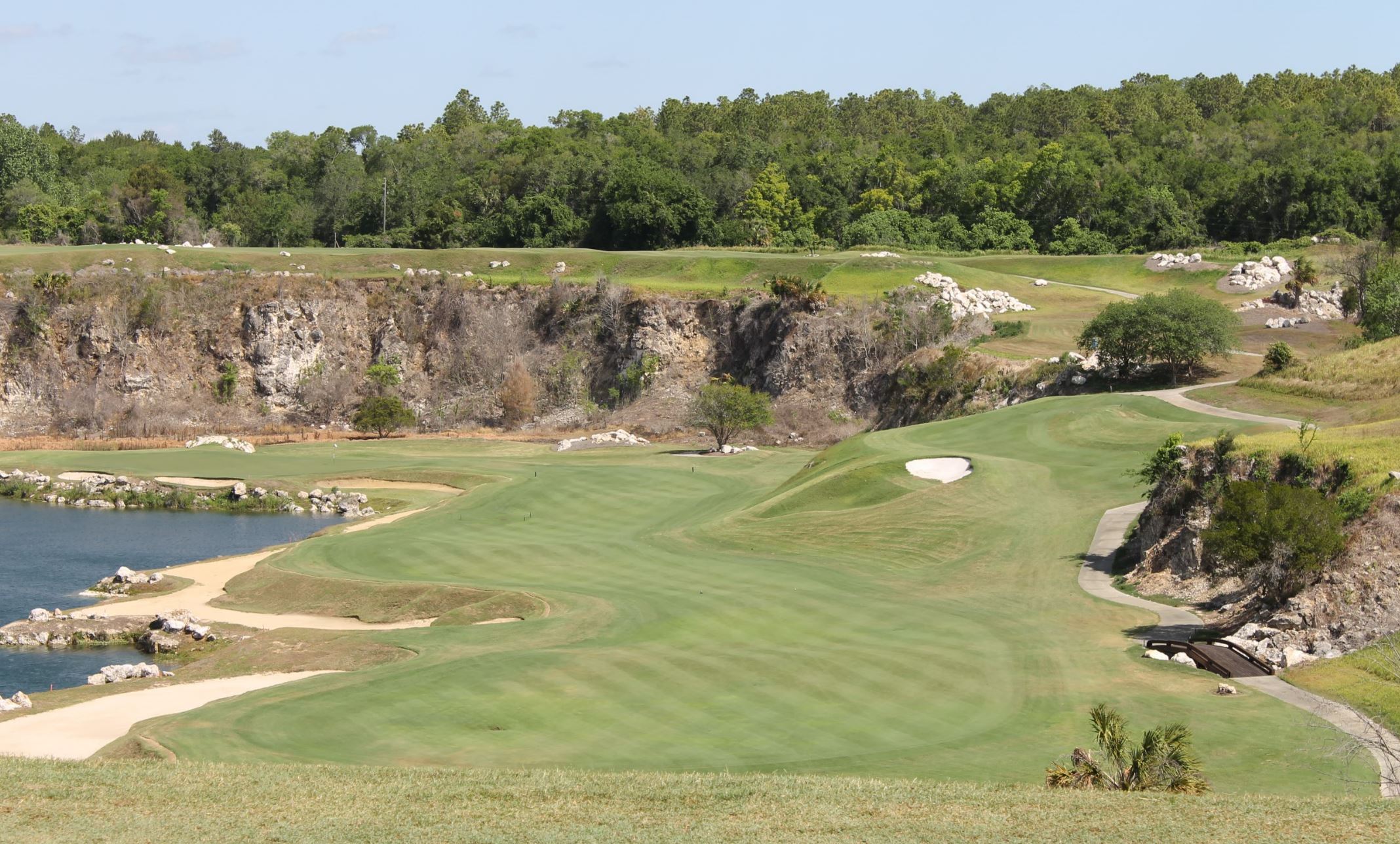 Pace of play was good behind us (we went out first, and I was playing alone) with groups coming in right after us regularly after the round.  There were a couple of guys on GolfBoards playing behind us that were right on our heals for the first few holes; however, they fell back somewhere around 5 or 6 and we didn't see them again the rest of the way.
Overall my experience at Black Diamond Ranch was great and I'd certainly give it another whirl if I were back in the area again.