Prairie Green (Gold)
6087 yards – 70.4 Rating – 124 Slope – 77 Score
Day 6; April 26th, 2017
I'll start this review by saying this was the first round I have played from the "regular" tee's in a long time.  I played there because I wanted to work on my irons and I didn't hit anything bigger than a 6 iron all day.  From the regular tees the course is only 6087 yards (although it does stretch out nicely to 7179 from the back, so it is only a short course if you elect to play it that way).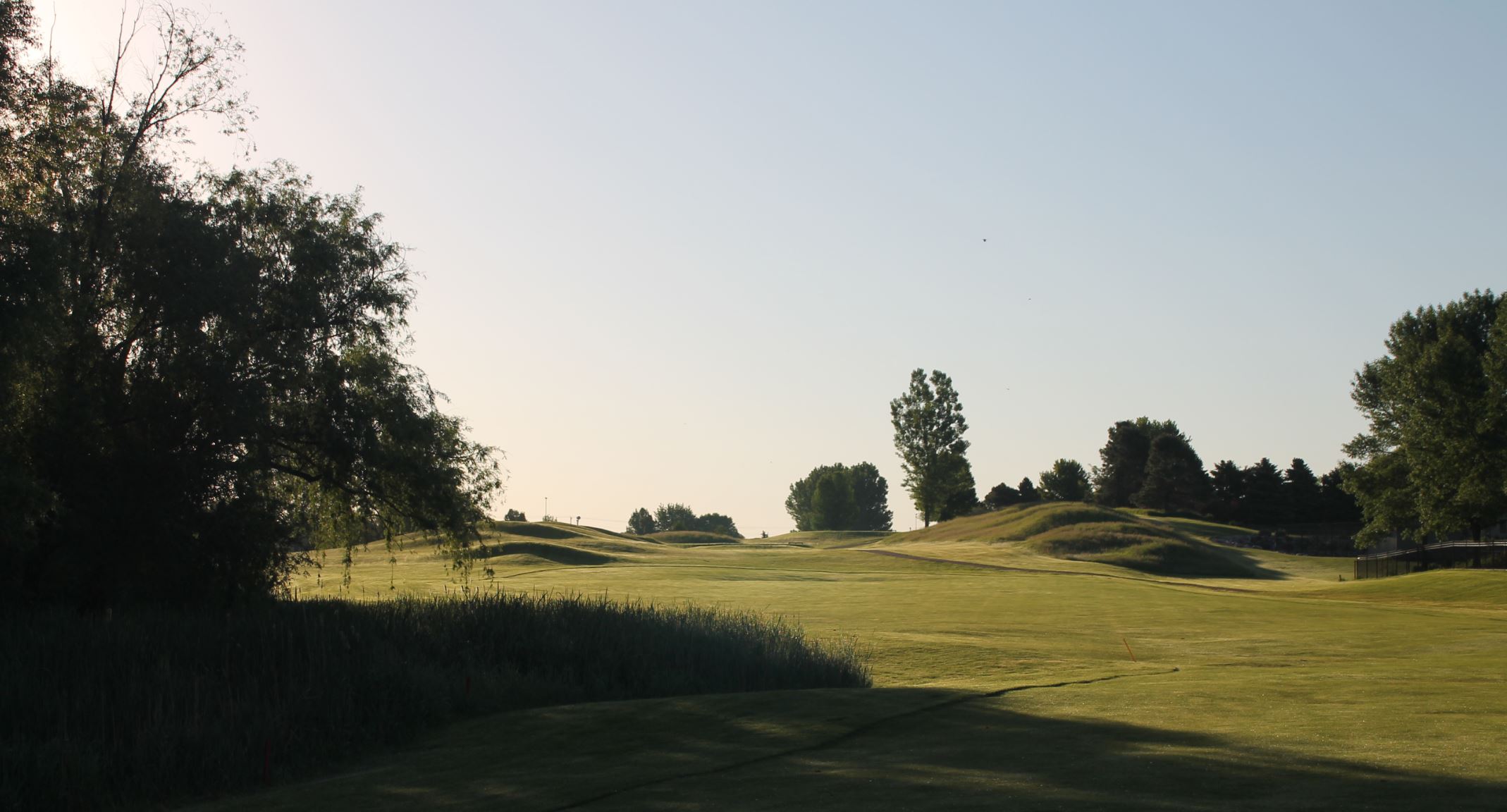 Having said that, I found the course remarkably attackable for its 70.4/124 rating.  As you'd expect, given the comparatively short track compared to what I've been playing, I put up my best score (77) in a while.  However, relative to the slope and rating I expected to struggle a bit more to get into the 70's.  Part of my success I believe was due to only hitting mid to short range irons.  I got into a very nice groove and, for example, put together consecutive 8 irons on holes 7 and 9 of 180, 178 and 179 yards (hole 8 was a par three of only 137 so I didn't hit an 8 there).  When you are hitting straight 8 irons averaging 179, most of the holes are not only reachable but pretty scoreable from the front tees.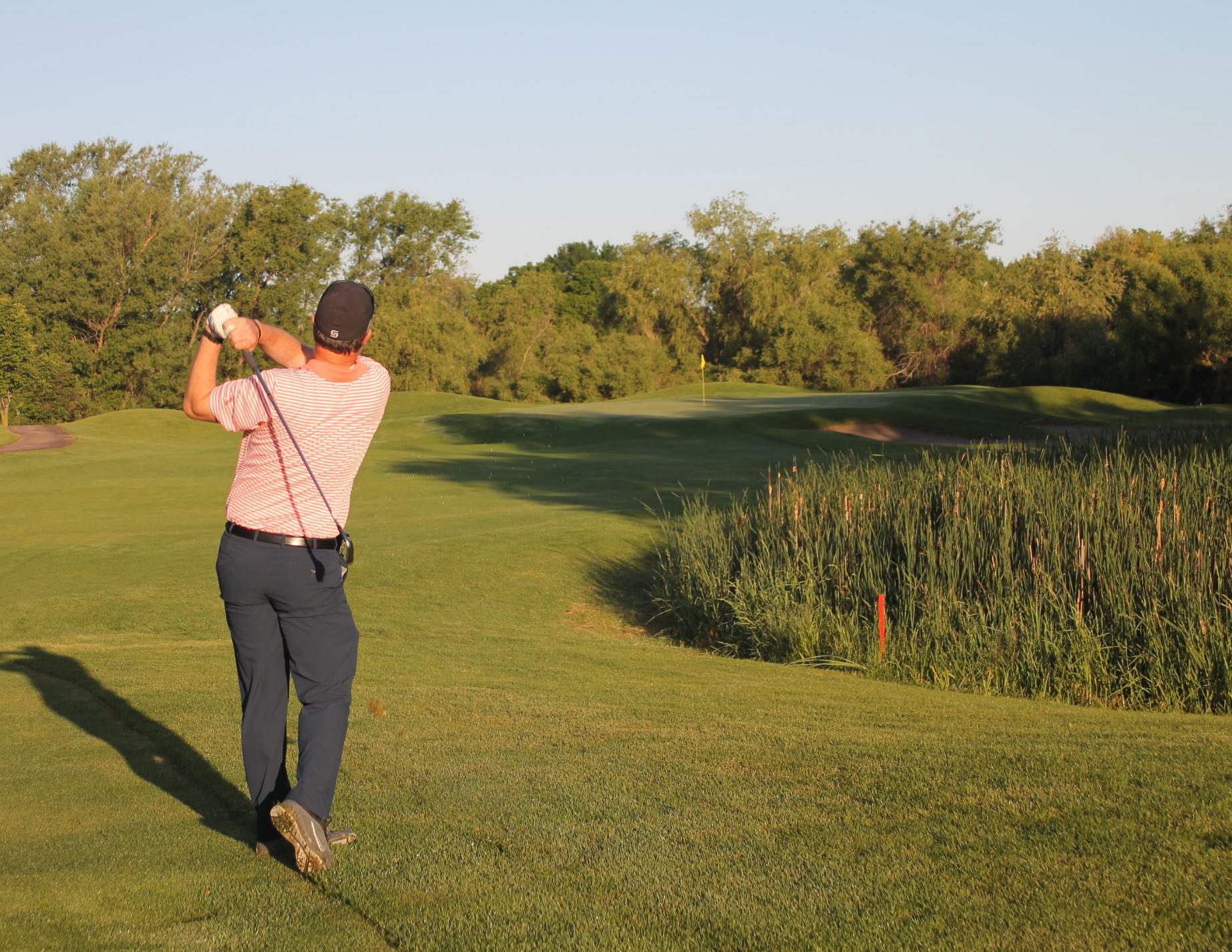 Needless to say, it was a fun round.  I found only one hazard on the day (water on the 5th hole which led to my only double of the day), and that's a great way to keep a good round going.  This should not imply there are not hazards to find, however.  While the course is not overly bunkered, there is a good amount of water to navigate, especially if you are a bit wayward off the tee.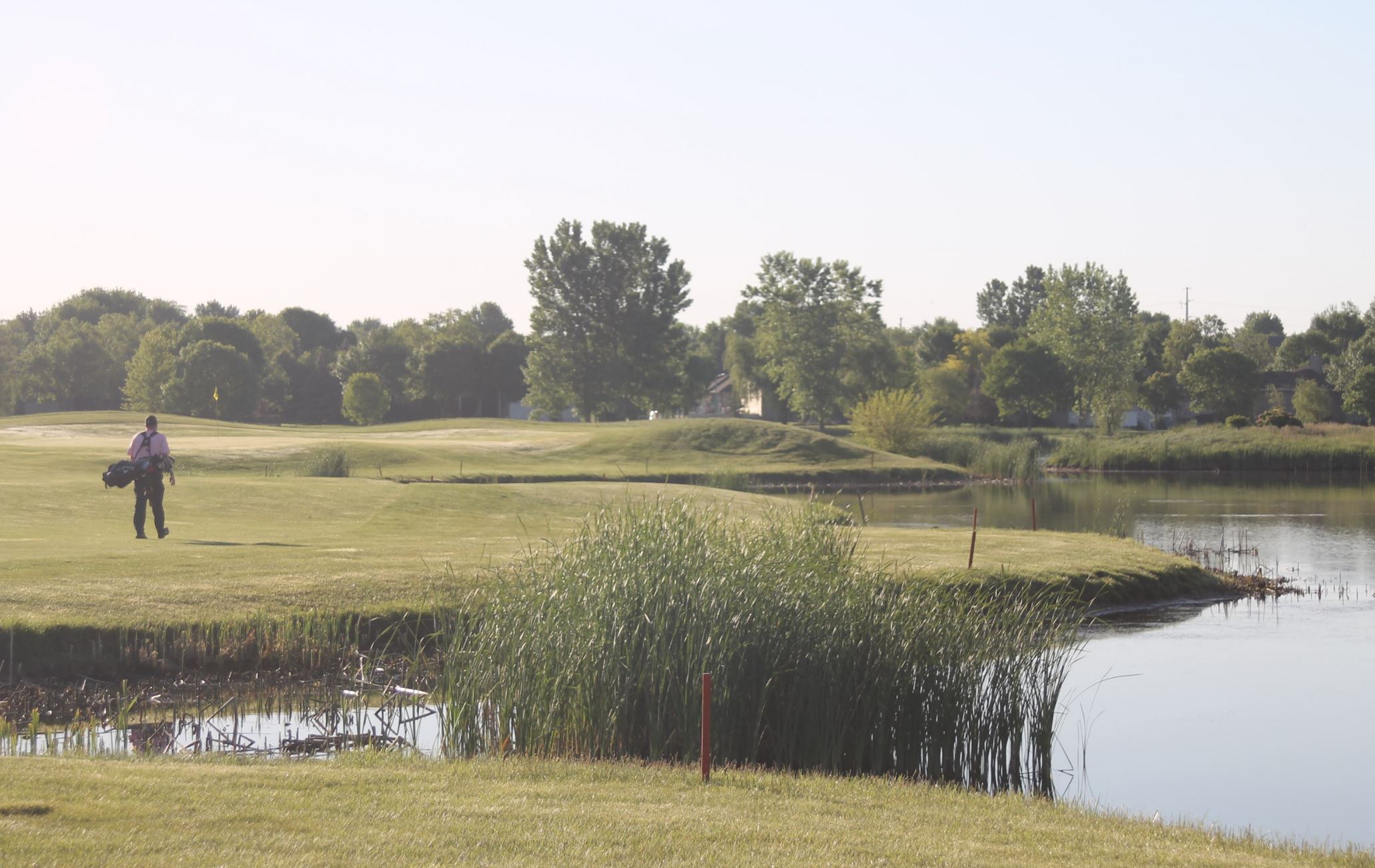 Again, one of the nice things about this course is that it provides as much challenge as you are eager to receive.  Most of its defense is in distance (there are not many dog legs or difficult angles to navigate), so selecting the right set of tees to match the experience you want is important.  For example, I found the par 3's very well-conceived in general and it was on these holes that I had my only real regrets about playing up.  They were just a little too easy from there averaging only about 137 and only one of them required me to use something bigger than a wedge (and that was a 9 iron); I played them at even par.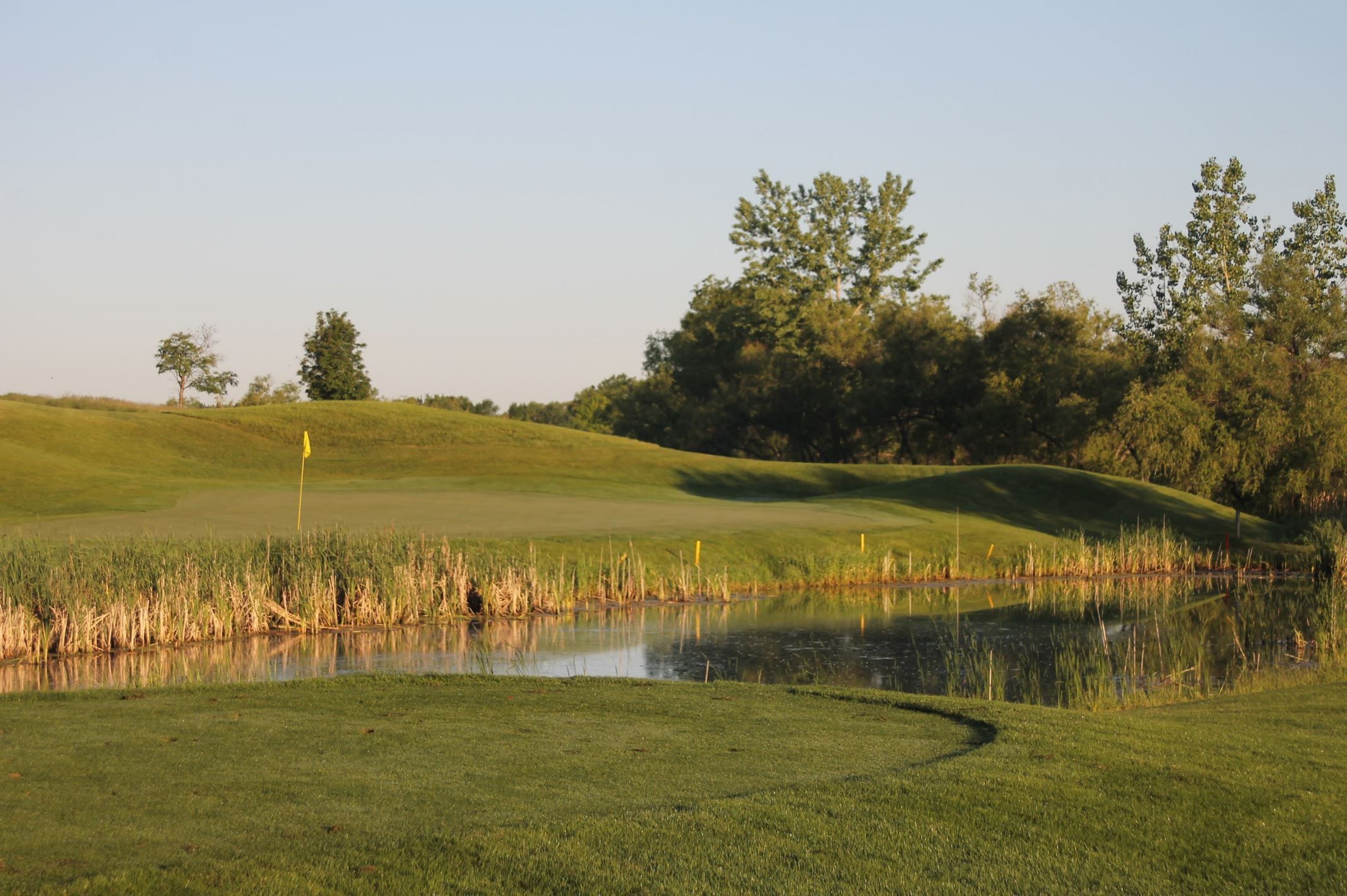 Other than recently sanded greens on the front nine, I found the course to be in good shape; and even the sanded putting surfaces rolled true (albeit slow, of course).  Given the heavy winters the northern states received this year (and subsequent late opening dates) it is especially commendable that the course was as playable as it was.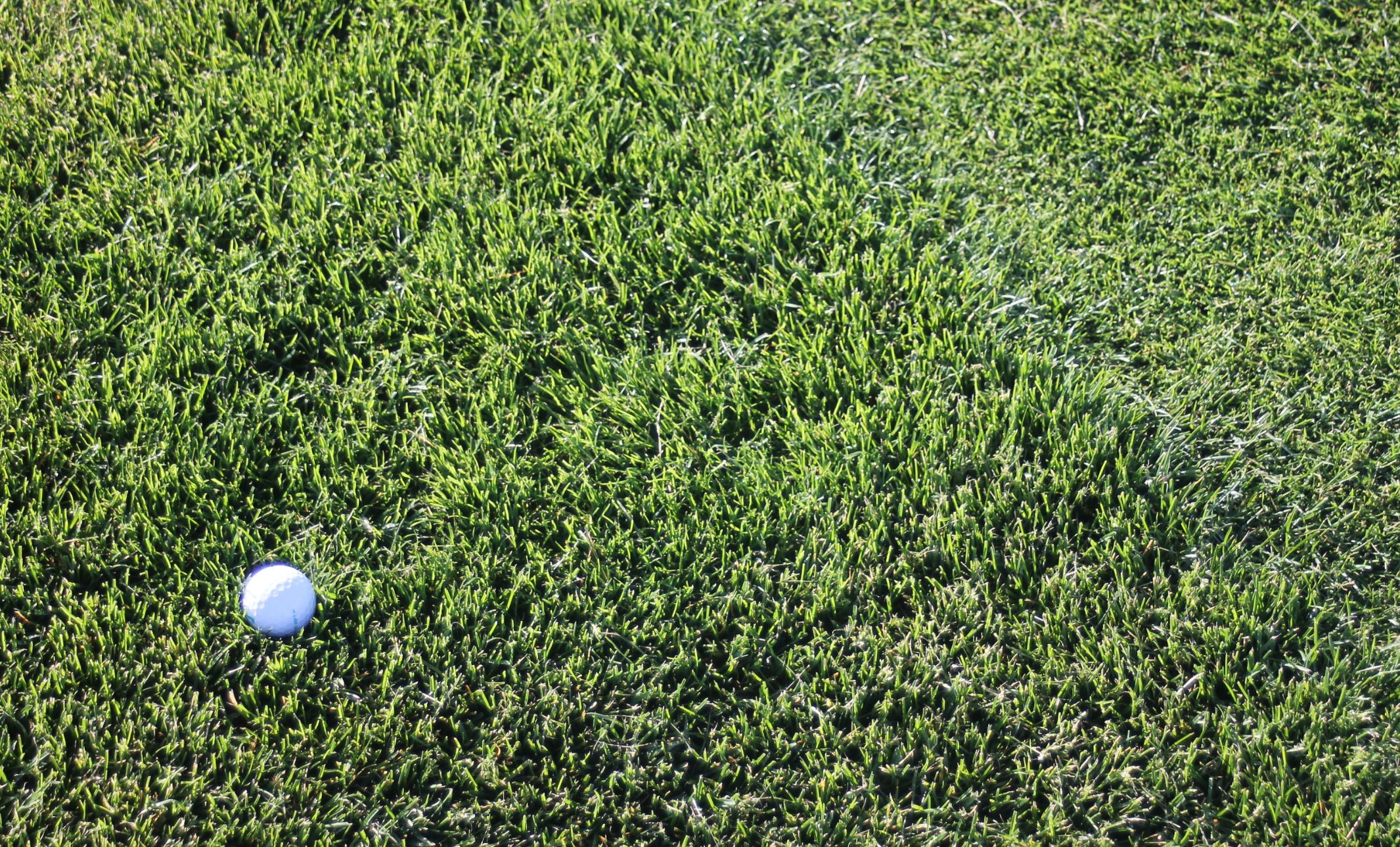 In addition to an enjoyable round of golf, Prairie Green's staff added to the enjoyment of my day.  Everyone I met there was friendly and attentive doing everything they could to ensure a good day on the course.  The maintenance crew was scarce and courteous when I did run into them (this is not as often the case as one would like when you go off first) and the pace of play behind me seemed good as I watched group after group come in on time after me from the clubhouse.
I would certainly play Prairie Green again if I found myself with the opportunity.