Black Diamond (Blues)
6462 yards – 71.3 Rating – 130 Slope – 81 Score
Day 34; May 24th, 2017
The old adage "never judge a book by its cover" might have been written for Black Diamond.  Nestled somewhat remotely in the rolling hills of Ohio the drive-up first impression (what do they call it now "curb-appeal") of the course certainly does not jump out at you.  What's beyond the double-wide pro-shop/snack bar and "gently used" cart-paths; however, is considerably more "diamond" than "rough."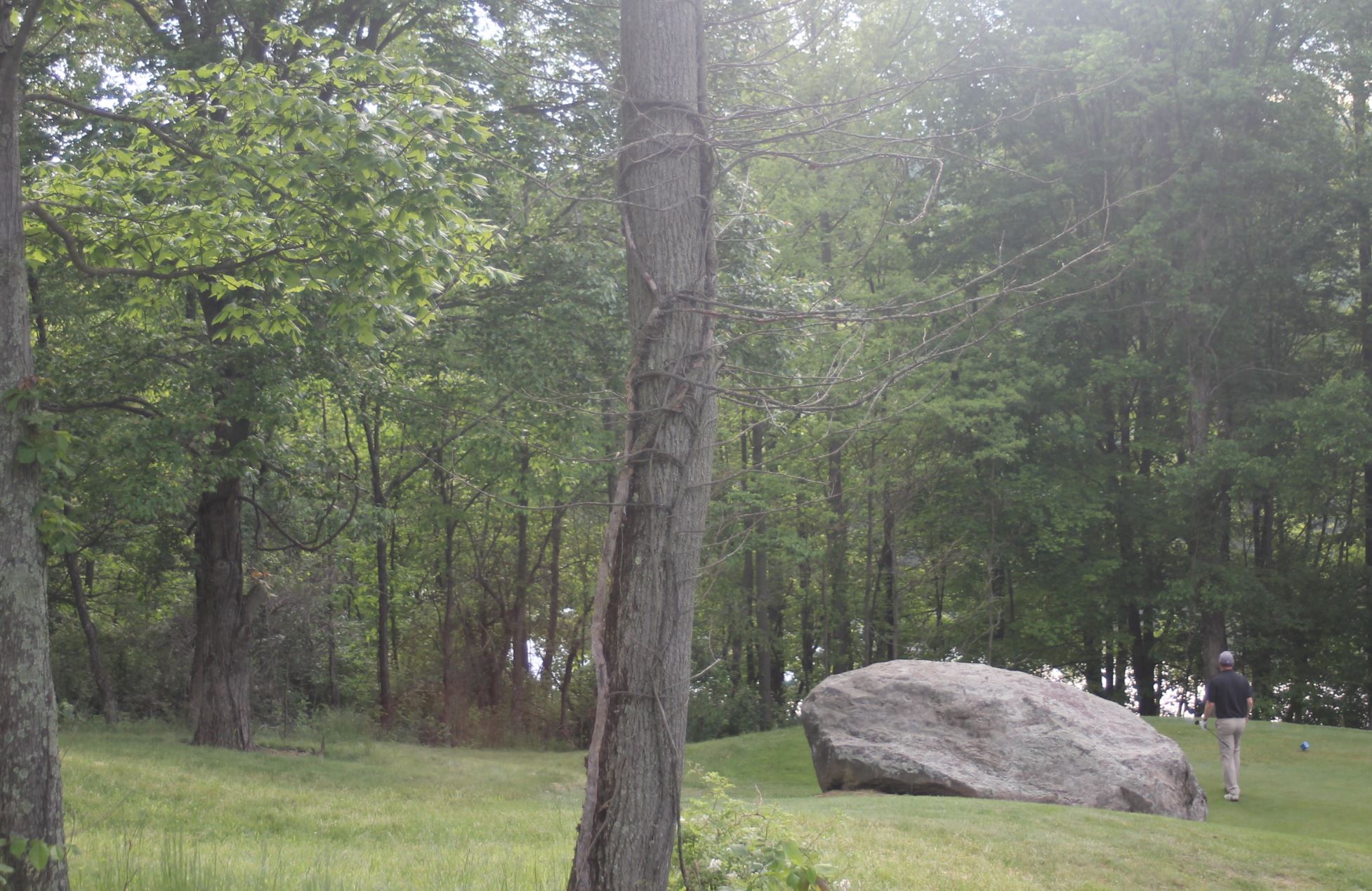 Black diamond starts you out with a very "attackable" par 5 (although it does require a carry over water for your first shot of the day; my 220 yard 3w off the tee was still slightly on the downward slope to the pond and not all the way up to the level part of the fairway), including a relatively large fairway landing area and fairly accessible green.  But, things get a bit chippier after that; narrow landing spaces (both for drives fairway shots), tight angles, and undulating putting surfaces place a premium on accuracy, tee to green.  Club selection, as well as attention to where the "meat" of the landing areas is, can make or break your scoring chances on many holes.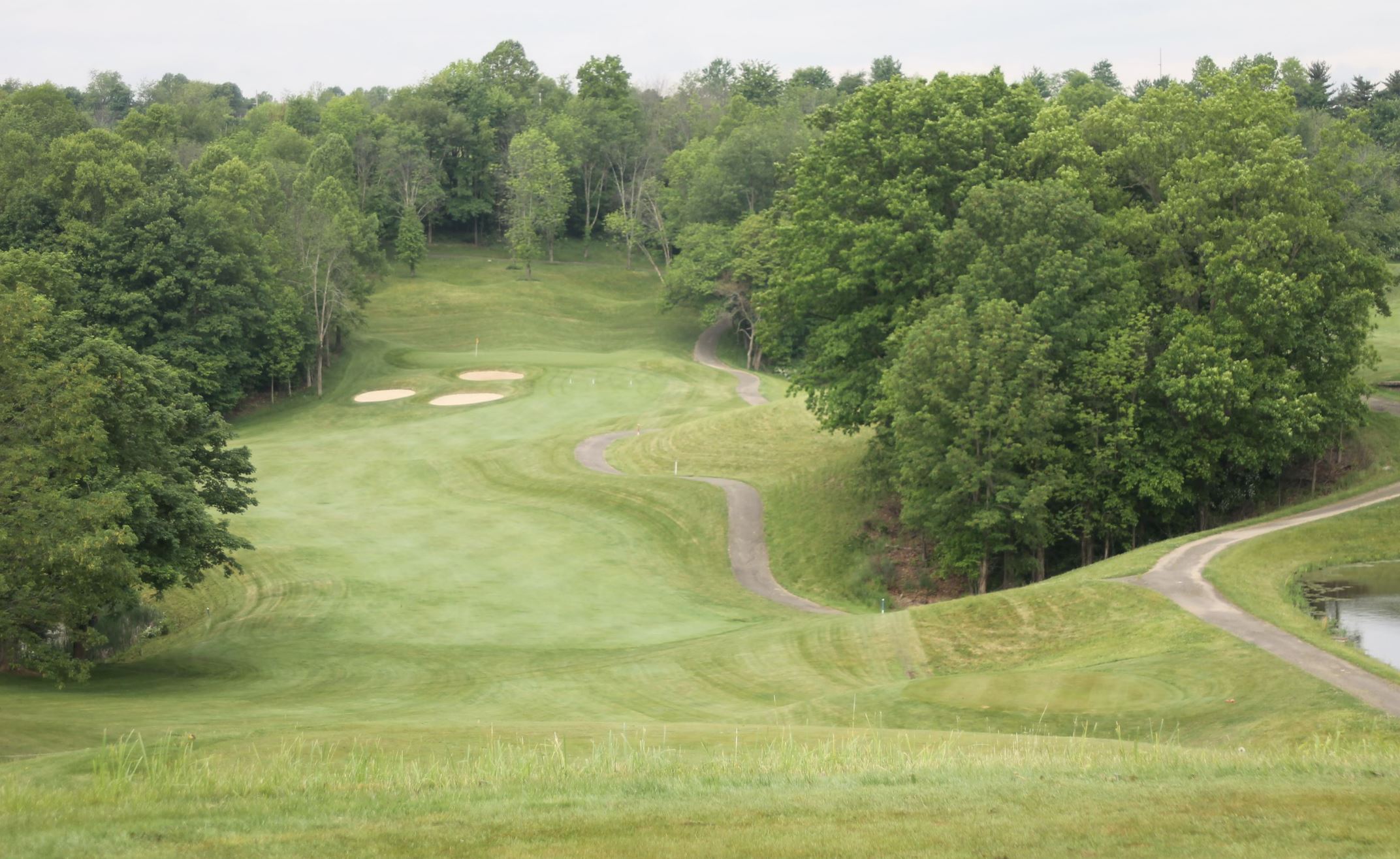 It's easy to get caught up in the scenery of this course as well.  Most holes feature some amount of elevation change along with the already mentioned narrow landing spaces.  The only real exception I recall to that was the – unique in its own way – par six (6!) 7th hole which can play as long as 720 (it was about 620 from the blues when I played it).  Deer and wild turkeys were a part of our "gallery" as we made our way through the back nine and there is plenty of water and numerous trees adding equal value to the visual appeal and challenge of the course.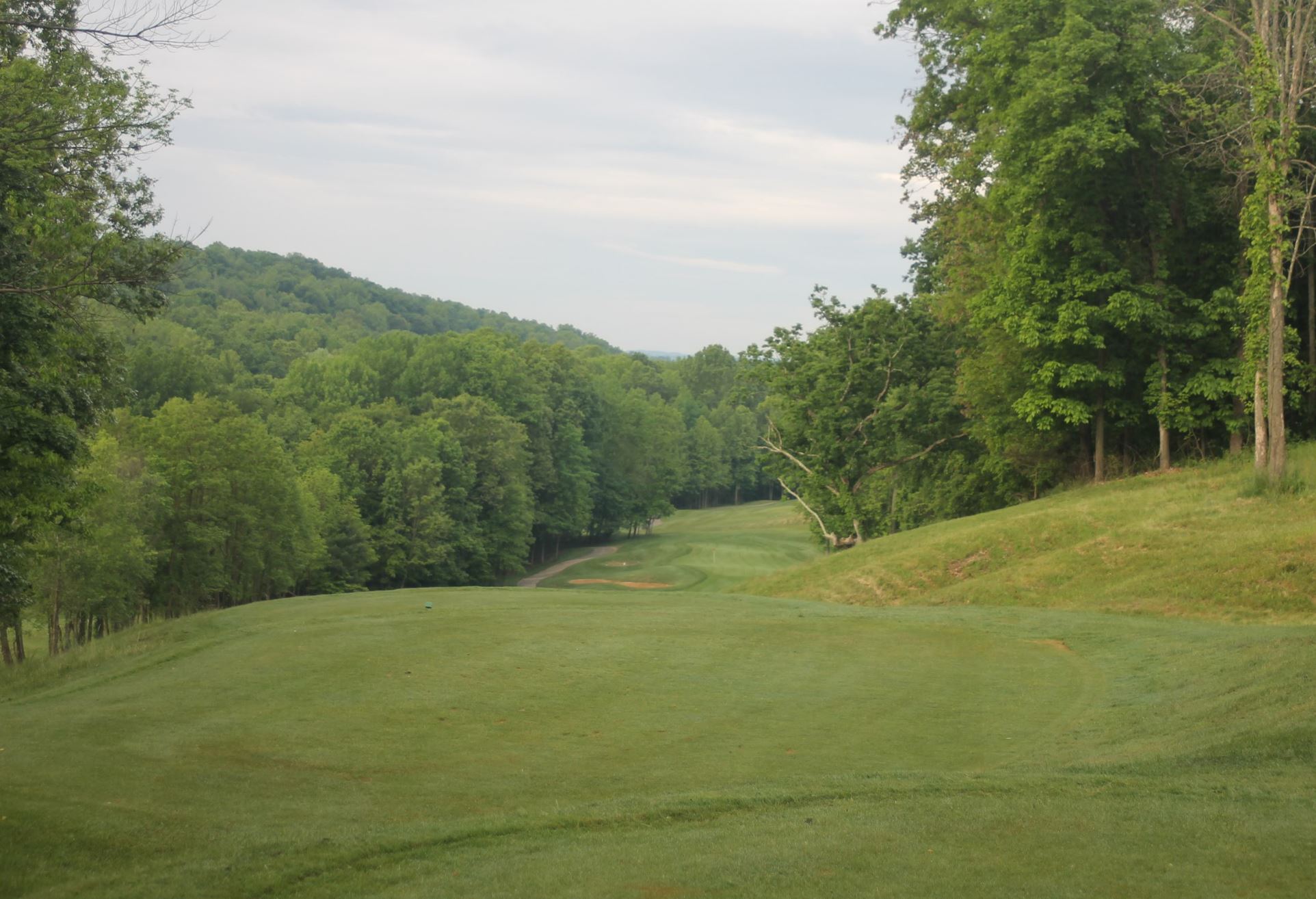 The staff and grounds crew were outstanding; enthusiastic about having us there and courteous to us throughout the course.  Frequently, the grounds crew anticipated our arrival on a hole or green and were out of sight before we arrived, a level of attentiveness often not found even on some of the more exclusive/private clubs we have played.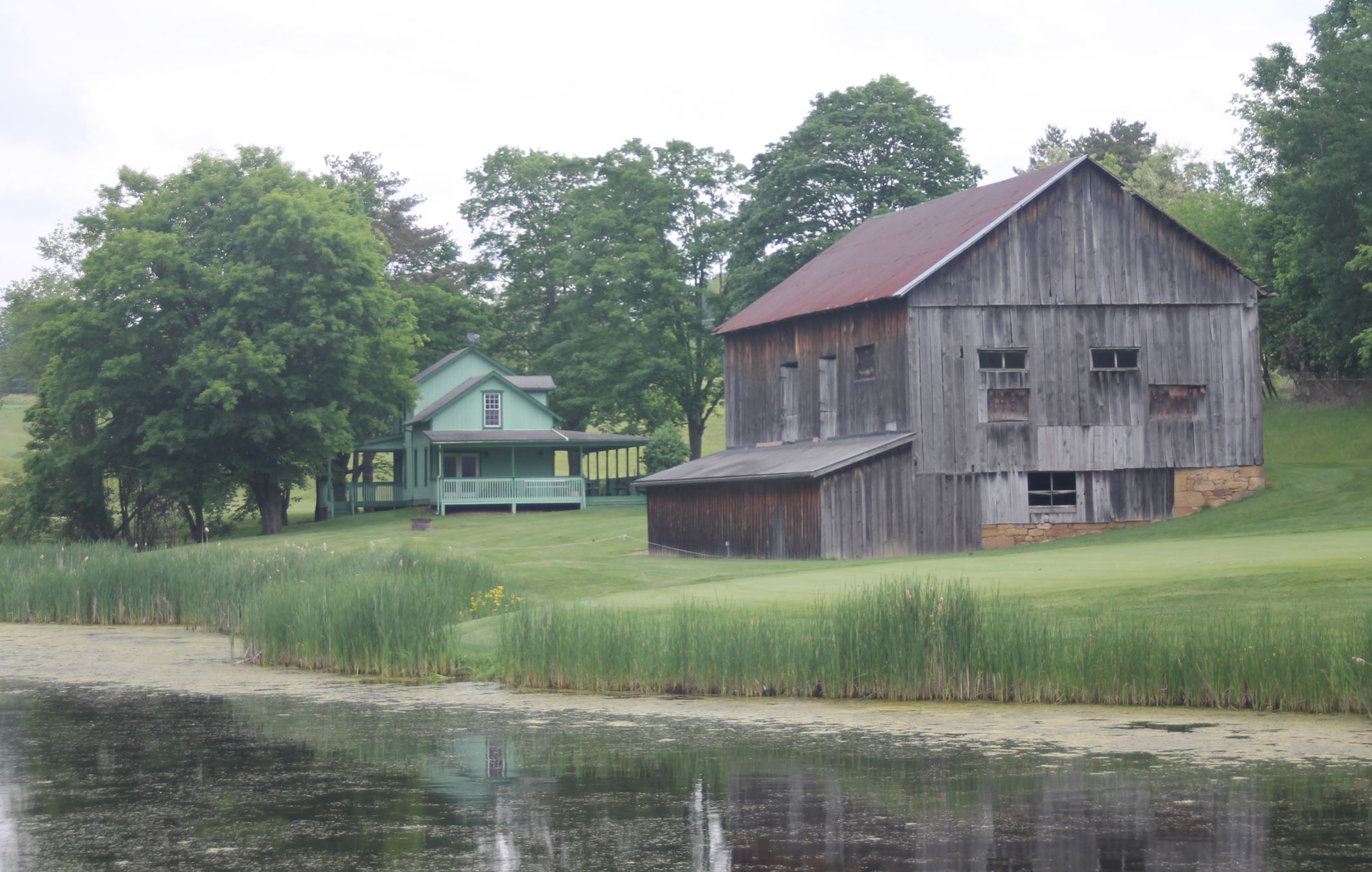 There is also a house that can be rented in the heart of the course (near the signature barn on the 11th green).  It can accommodate up to 14 people and offers a rather unique "stay and play" option as it is truly in the middle of the course (i.e. not on an outer border like most course side housing).  Given the proximity to other tourist attractions (e.g. Amish country), I can't imagine why this wouldn't be a great get-away travel destination.  We would absolutely return to play again (and likely stay on property next time).