Gold Mountain (Blues)
6505 yards – 71.9 Rating – 135 Slope – 81 Score
Day 48; June 7th, 2017
Funny(ish) story, when I started my round at Gold Mountain, my wife and I went through our usual routine for this trip of selecting the tees I'd play based on rating, slope and distance; from what we read, we decided to play the blues (it was in the wheelhouse of the 120-125 slope we have been playing).  As it turns out, it's important to pay attention to which course you are playing as the 122 slope for the Cascade course is not the same as the 135 of the Olympic (the actual course I was playing).  A few holes in, as I was commenting that this course seemed to play a bit tougher than its slope, we discovered this mistake.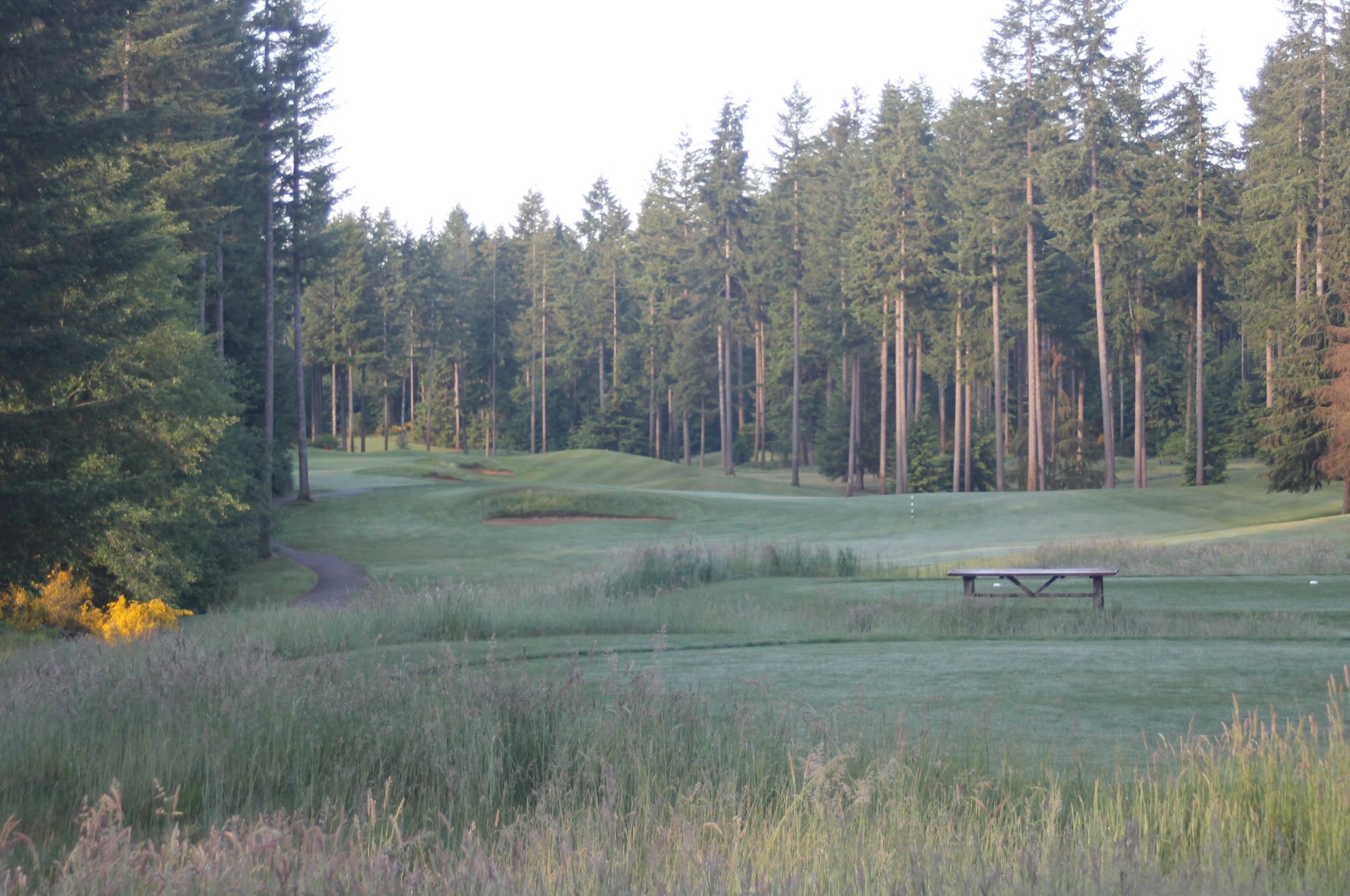 That preface is necessary because I probably played the most complete round of golf I have played in some time, and still shot about 6 strokes worse than the scores I've been posting lately.  The Olympic Course, at least from the blues, demands no less than your best if you want to post a decent score.  That is not to say it is overly punitive or gimmicky in a way that will frustrate; it is simply long and complex enough to create issues for a bogey golfer who isn't on top of his game.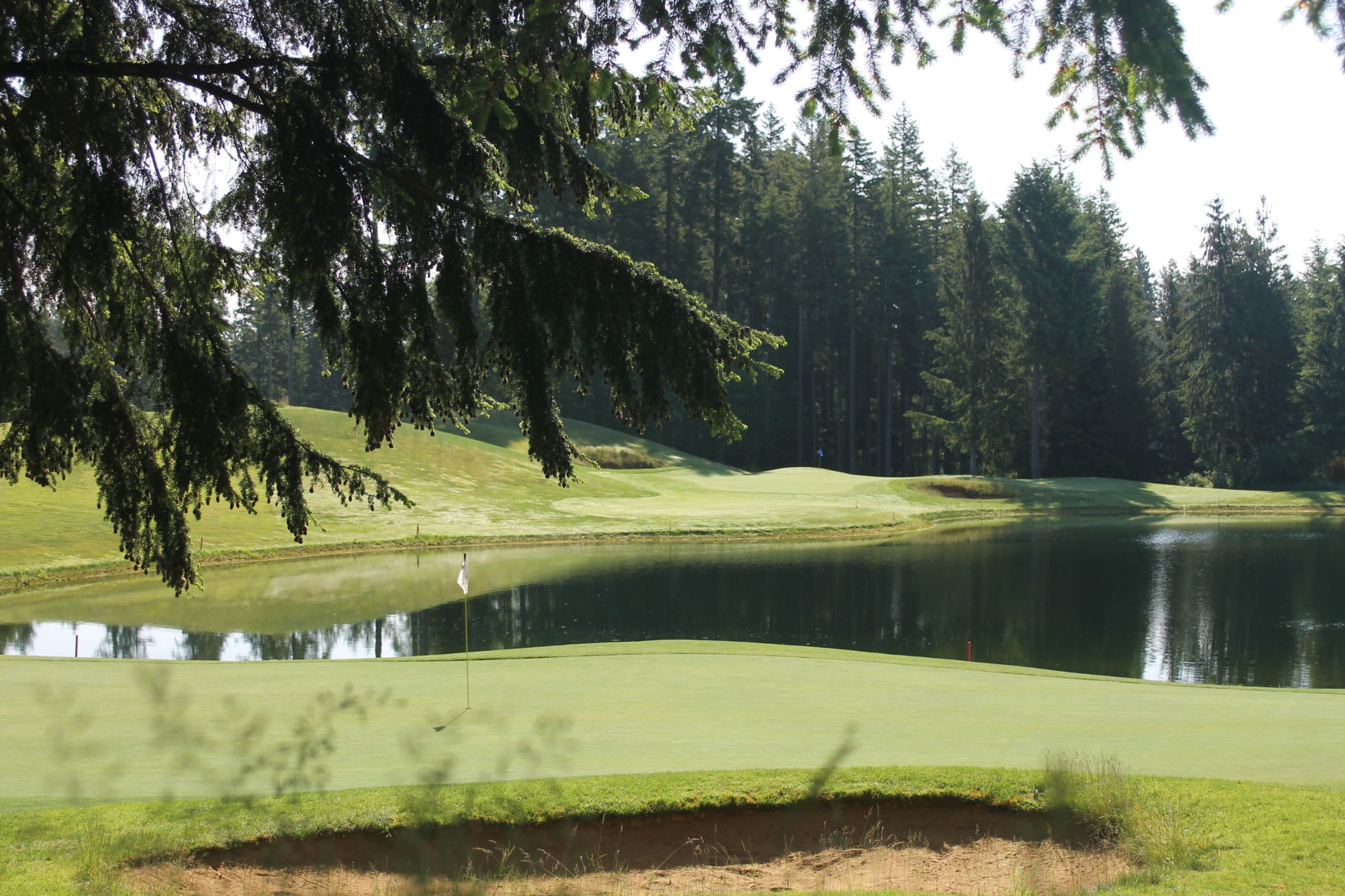 The first thing I noticed (and really liked) was the high grass at the top of most of the bunkers.  While the majority of the traps are smallish and fairly playable, the grass does add an extra dimension.  Further, I actually had a tougher time playing out of that elongated rough the one time I was in it than either of the times my ball graced the traps.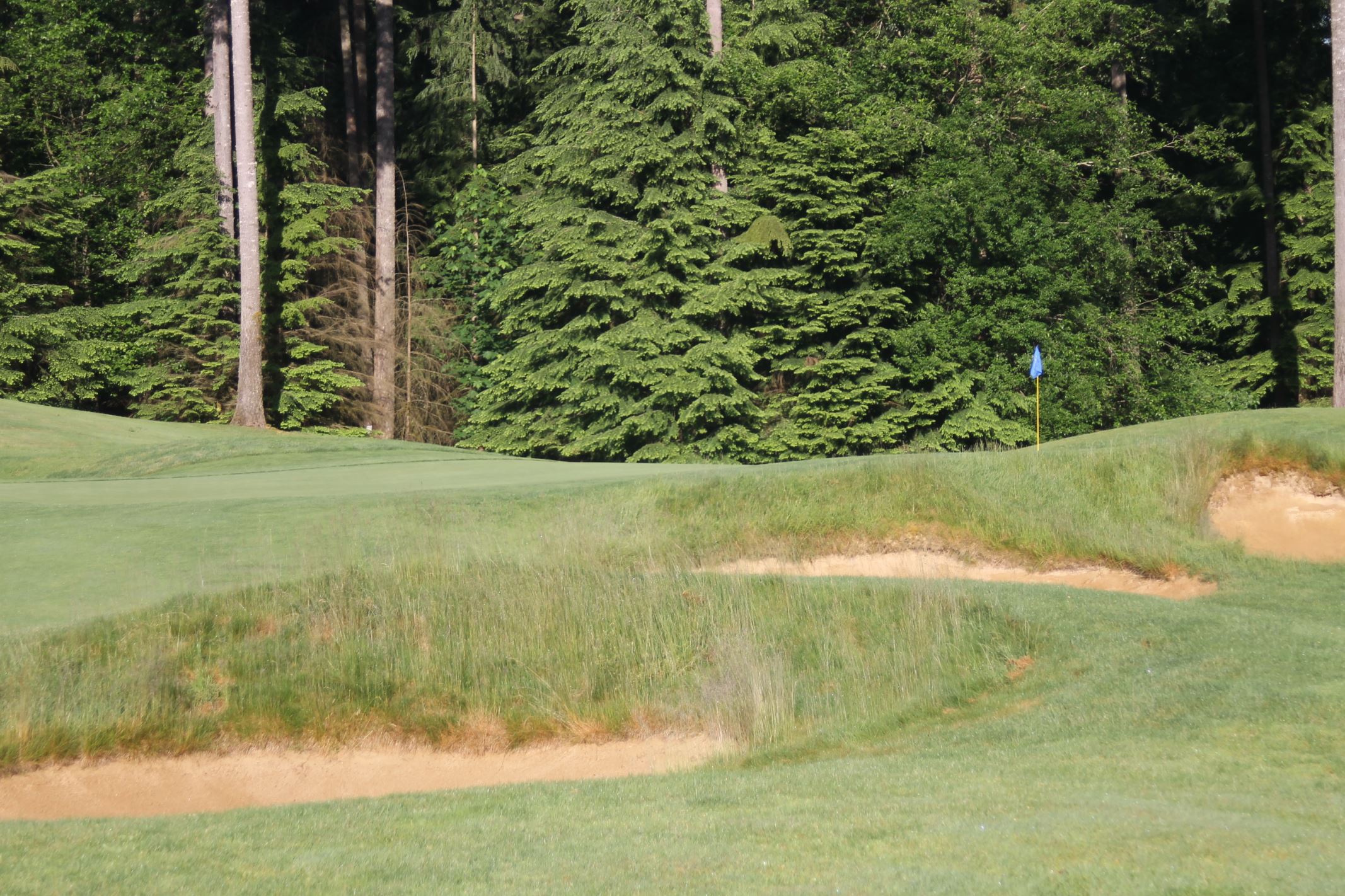 The course is as beautiful as it is challenging and makes good use of its surrounding trees, water, and natural elevation changes to increase the value of both its aesthetics and playability.  The short (271) finishing hole includes all of these elements and arguably the heaviest bunkering on the course as well.  I teed off with a 7 iron and still almost hit it too far (admittedly I pulled the ball a little too far to the left trying to avoid the water front right).  Fortunately my ball stayed in the yard and I was left with a wedge into the green.  A little discipline is necessary here as it would be easy to grab too big a club and wind up out of bounds.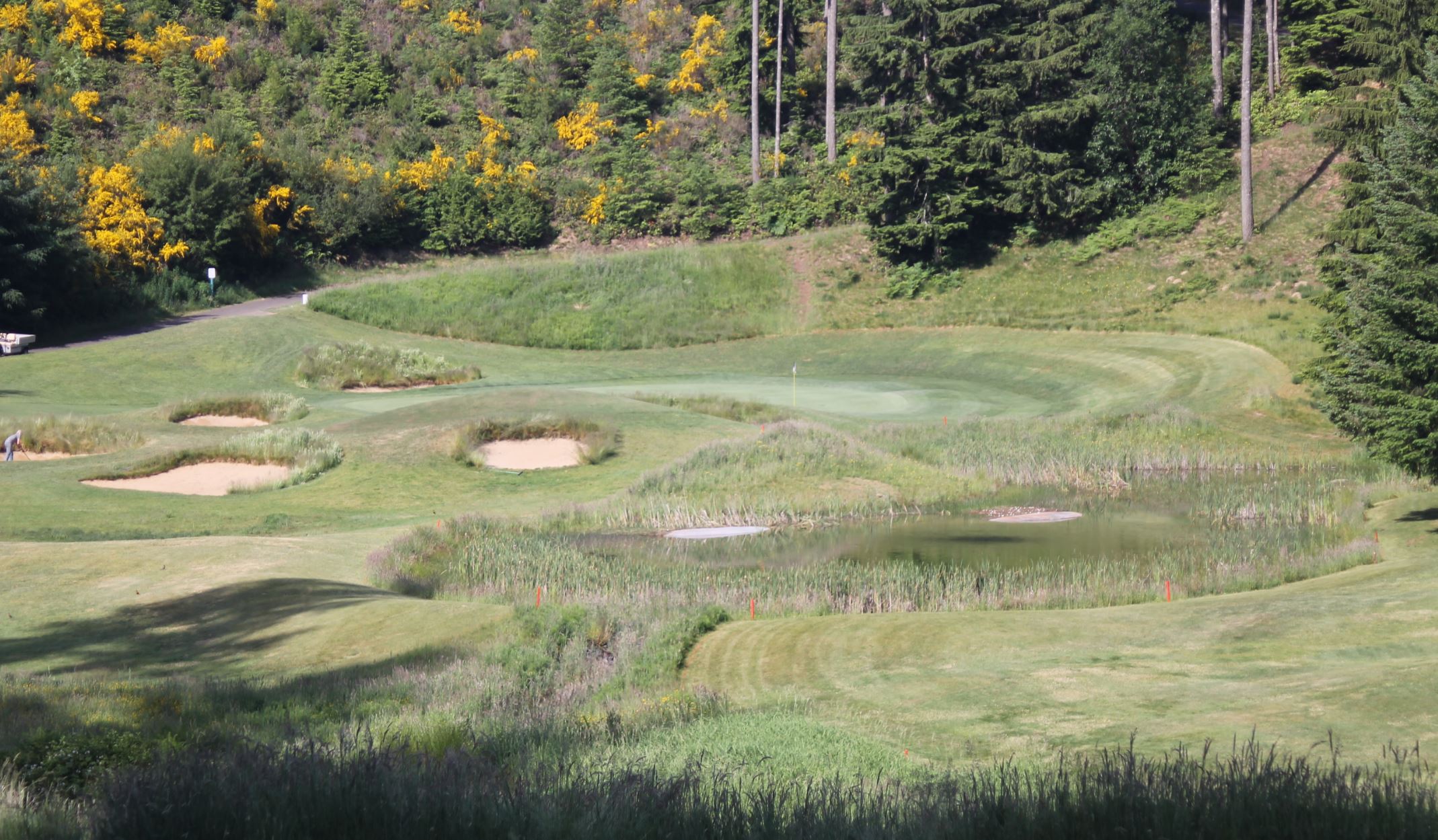 The par 3's which  range from 137 to 227 (downhill)  are a good indication of the variety of shots required to navigate the course, as I used anything from a pitching wedge to my 3 wood to reach these greens in regulation.  Ultimately, this round allowed (forced?) me to use every club in my bag except my 64 degree wedge (and you could argue I should have used that at one point, I just lacked the confidence to do so).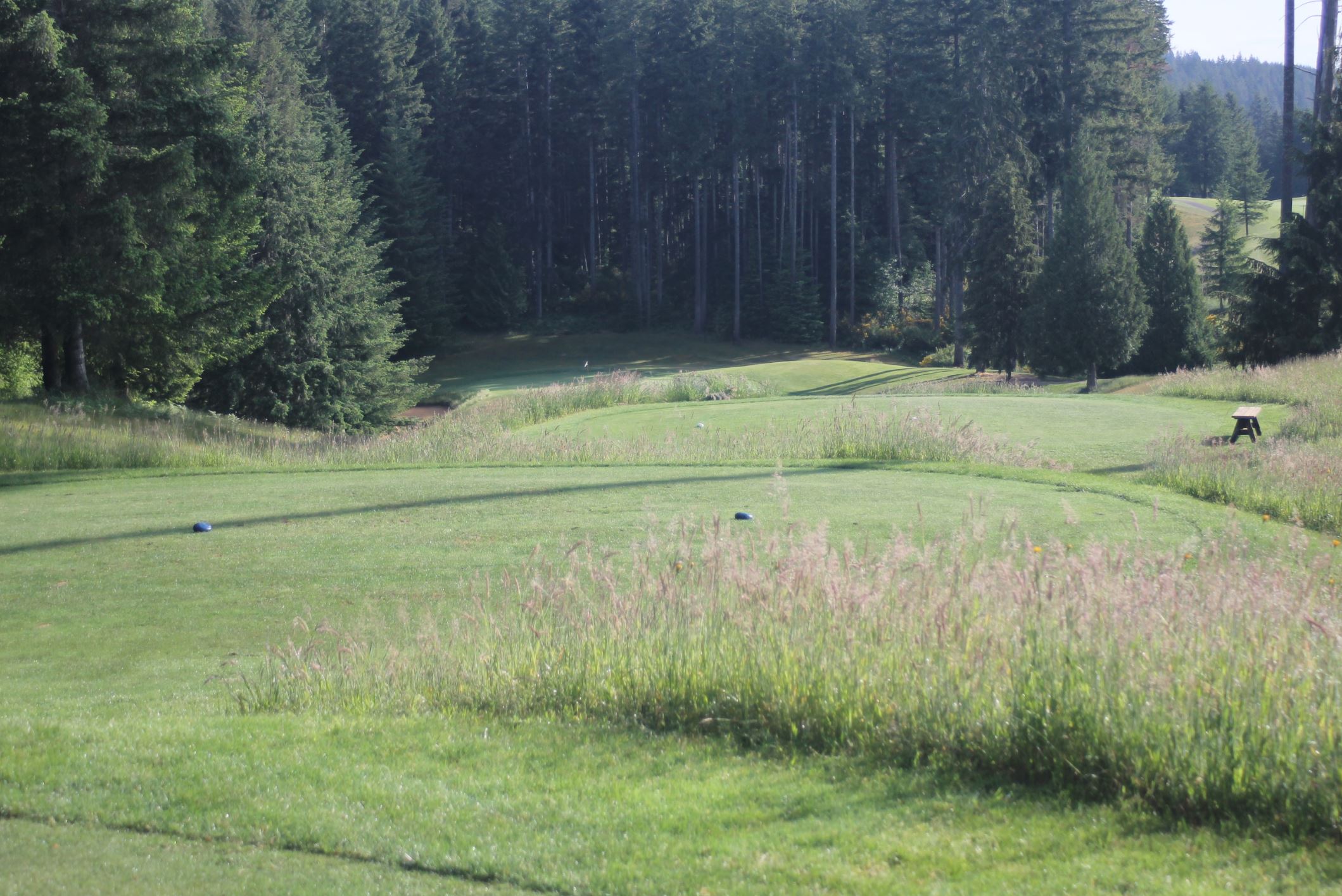 The pace of play was great as far as I can tell.  I went off first as a single, but a group of two right behind me and a similar group behind them never lost touch.  As I chatted with some folks near the clubhouse, the subsequent groups rolled in on time as well.  The staff was also very friendly and helpful, adding to the overall experience.
I would recommend Gold Mountain to anyone with the chance to play it; and, since I have cause to visit the Seattle area fairly often, am sure I will play it again.