Fossil Trace (T-Rex)
6577 yards – 71.4 Rating – 136 Slope – 81 Score
Day 44; June 3rd, 2017
I played the 6577 "T-Rex" tees at Fossil Trace (because, really, how do you not play the "T-Rex" tees???) and I found the track pretty true to its 71.4/136 rating.  There is a nice variety of holes here which really encourages you to use all of the clubs/shots in your bag.  For example, no two par 3's are alike (going 151, 95, 186, 205, and 160 respectively so you won't be just firing 7 or 8 irons into them all day like some courses.  The par 5's also range from 536 to 626(!), although most are right around the 540 range.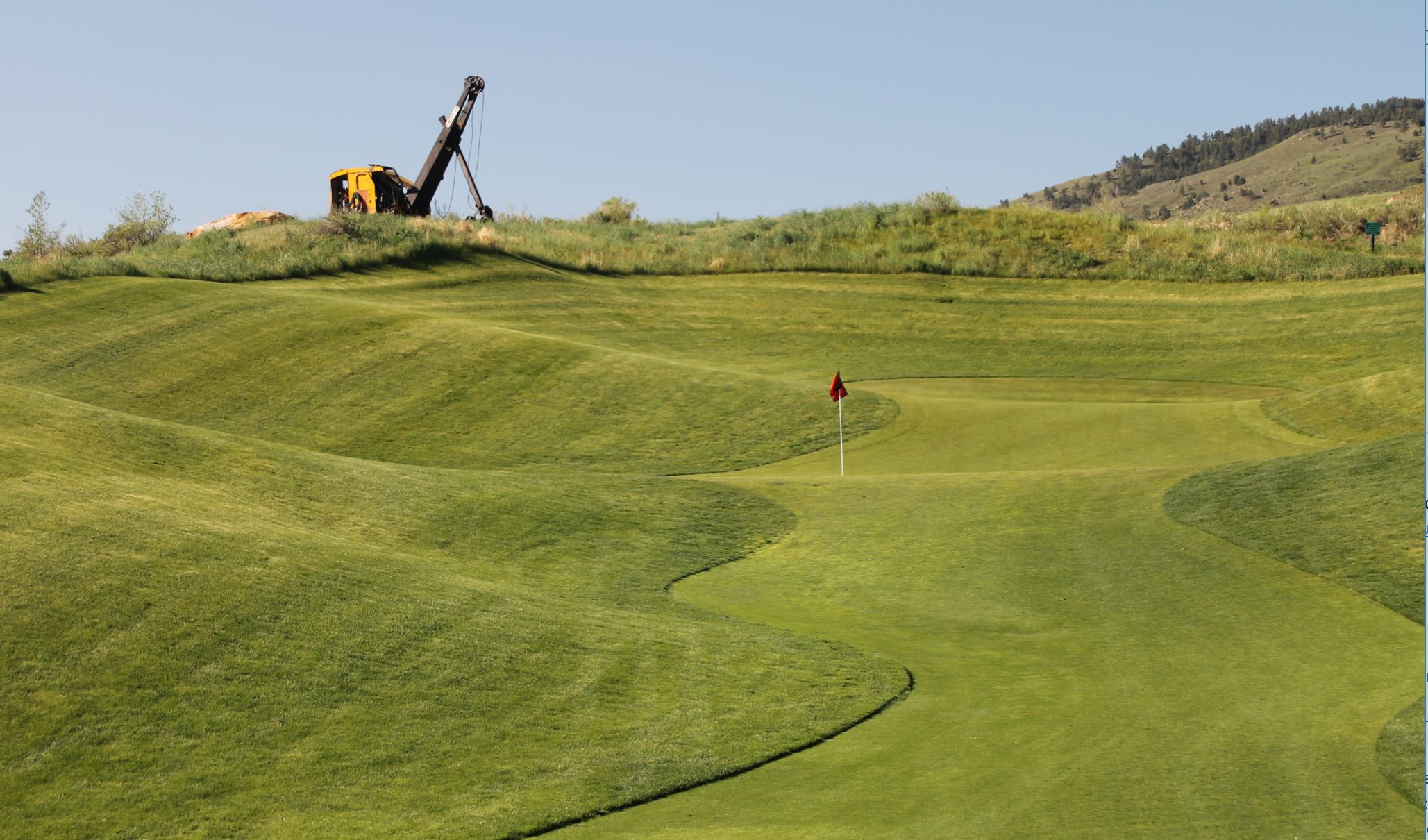 The big draw to Fossil Trace (as the name implies) is the archaeological dig remnants on the signature 12th hole, a fairly easily accessible 545 yard par 5 if you place your second shot in the right spot, or a frustratingly troublesome hole if you don't (fortunately, my second was just about perfect and I had a pitching wedge into the well protected green for a two putt par… after missing a 8 footer for birdie).  Both 12 and 15 have unusual rock obstacles I've heard complaints about; however, I liked the challenges they present and the fore-thought they require on your approach shots (this, of course, from someone who managed to avoid both of them).  It's certainly worth taking a few minutes and checking out the trace fossils after holing out on 12.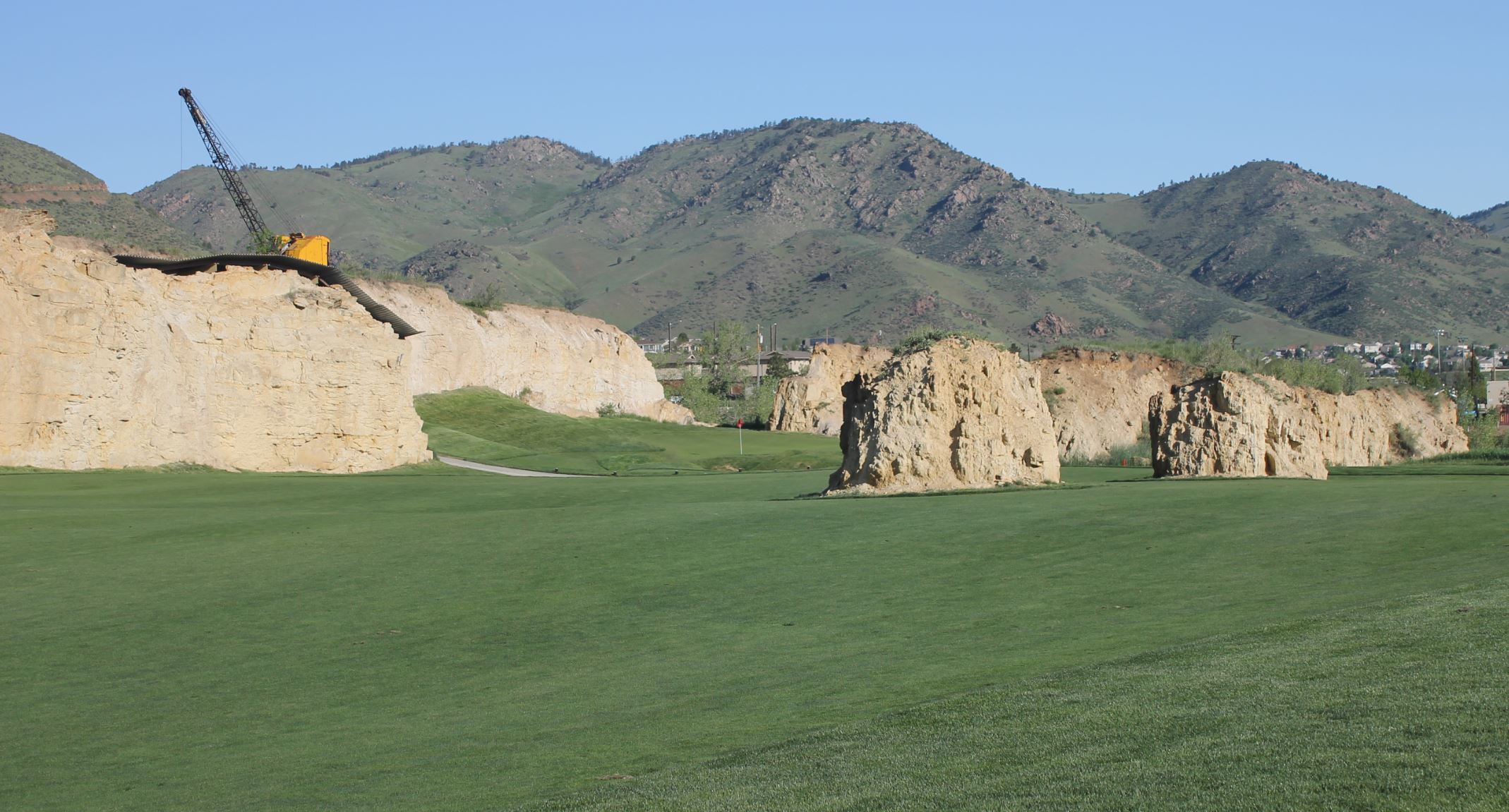 Friendly advice, don't get complacent on 13 (or caught up thinking about the hole you just completed); you'll want to put your tee shot on the left hand side of the fairway.  If you don't the hole gets quite a bit harder, my failure in this area led to my first bogey on the back nine (complete with a penalty for a lost ball on my blind approach shot over trees).
While the back nine features interesting geographic features, the front has its own brand of challenges.  One and two feature downhill holes toward interesting green locations.  Two especially requires a good approach as the green sits alone in the bottom of a "pit" with tall rough all around.  I actually fired my tee shot to the right of the cart path (i.e. very right) and this provided me a great angle to attack the pin from.  Not the way it's drawn up for sure, but it led to an easy two putt par.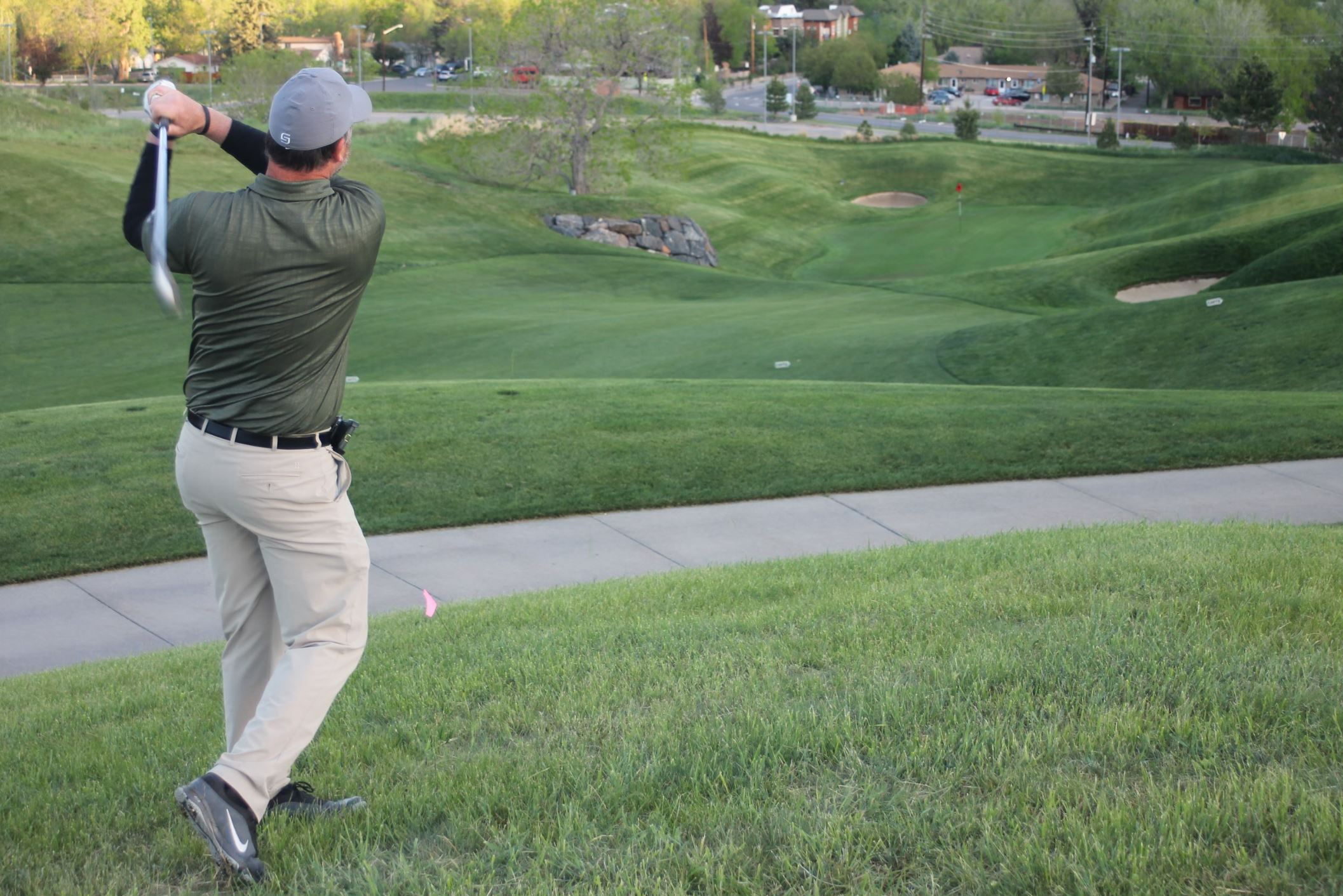 There are some deep and unusually shaped bunkers throughout the course as well that provide some interesting playing options (not all great) out of them.  Some will force you to play sideways from a fairway bunker, which might be a little too punitive in my mind, but the knowledge of this should certainly keep you honest on your drives.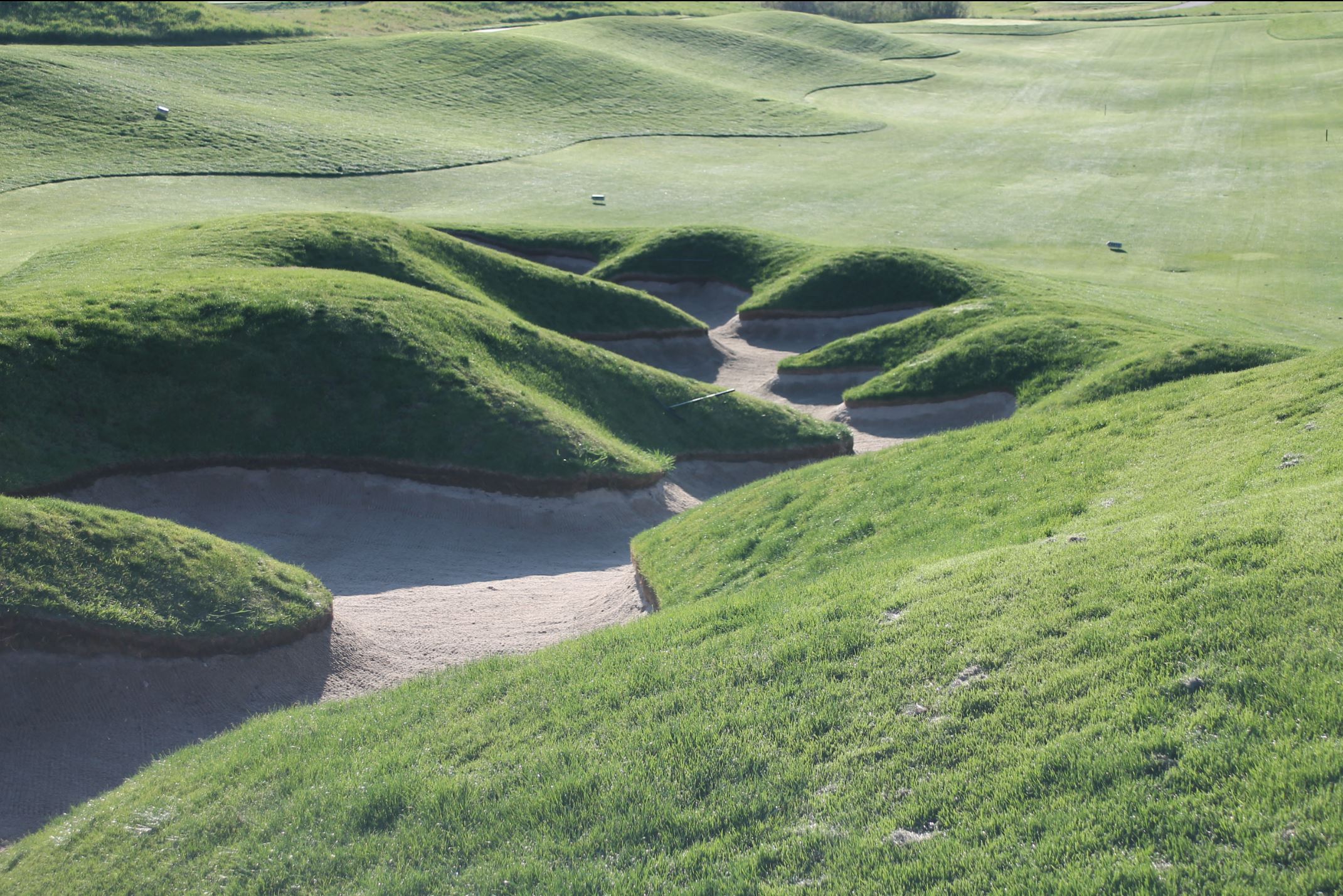 Overall I really liked the layout of the course.  There is ample water, elevation change, use of angles for defense of greens, and the bunkers are such that sand saves will most definitely be earned if achieved.  It's a course that will test your full game as many of the greens are also challenging in and of themselves.  Further, it was in great condition with immaculate fairways, well-groomed greens and bunkers that played as well as they looked.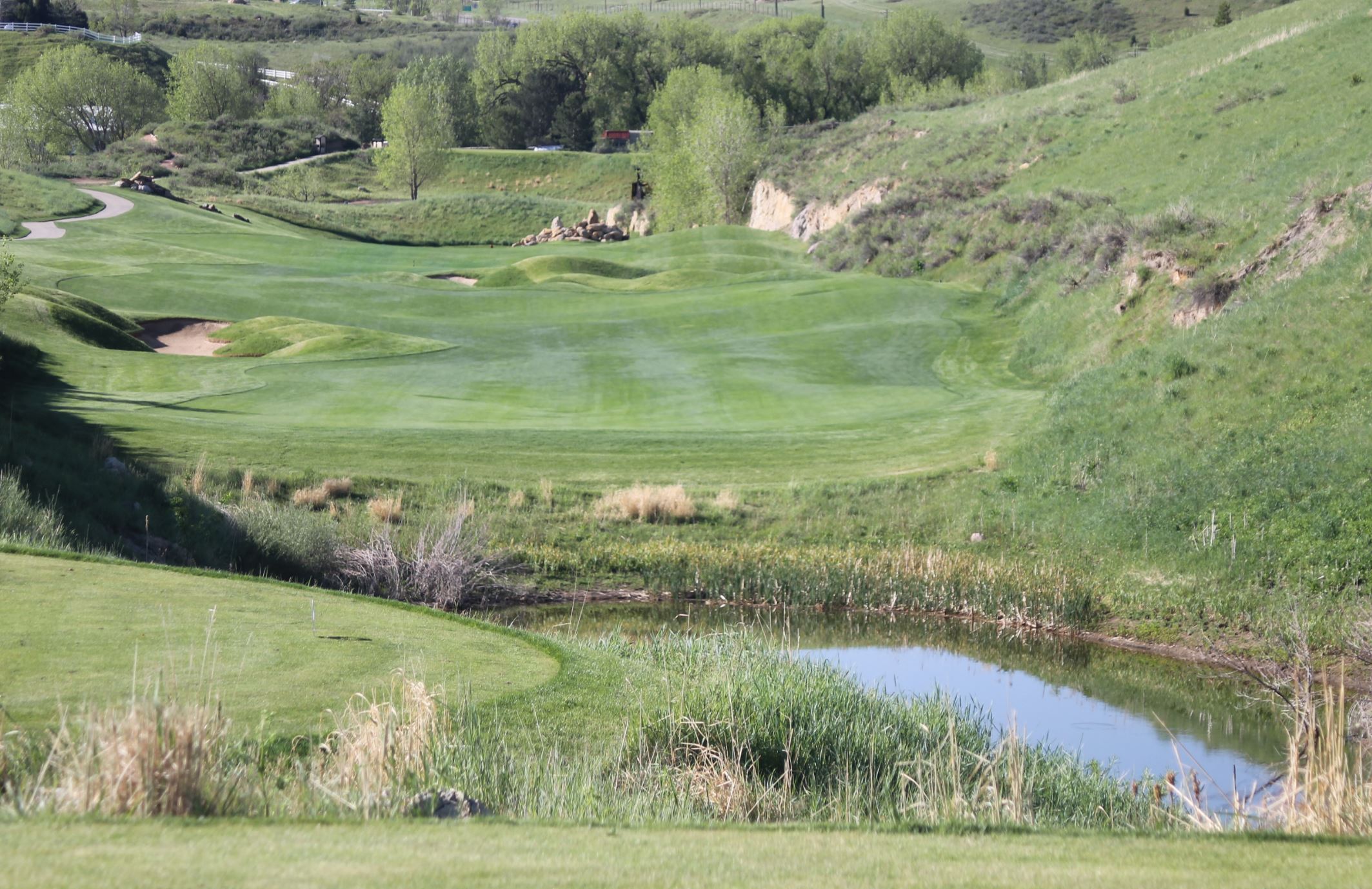 I played a little early (I was first out) to really speak to the pace of play; however, the few groups I saw finish after me were in well under 4 hours so at least an early round should be nice and quick. The staff was great and everyone I met went out of their way to ensure I had a great round.  The grounds crew also was mindful and considerate of players on the course while doing a great job of keeping everything in good shape.  Also, on a non-golf note, the restaurant makes a completely fantastic (and affordable) lunch; I eschewed my usual benedict for their hash and would do it again and again.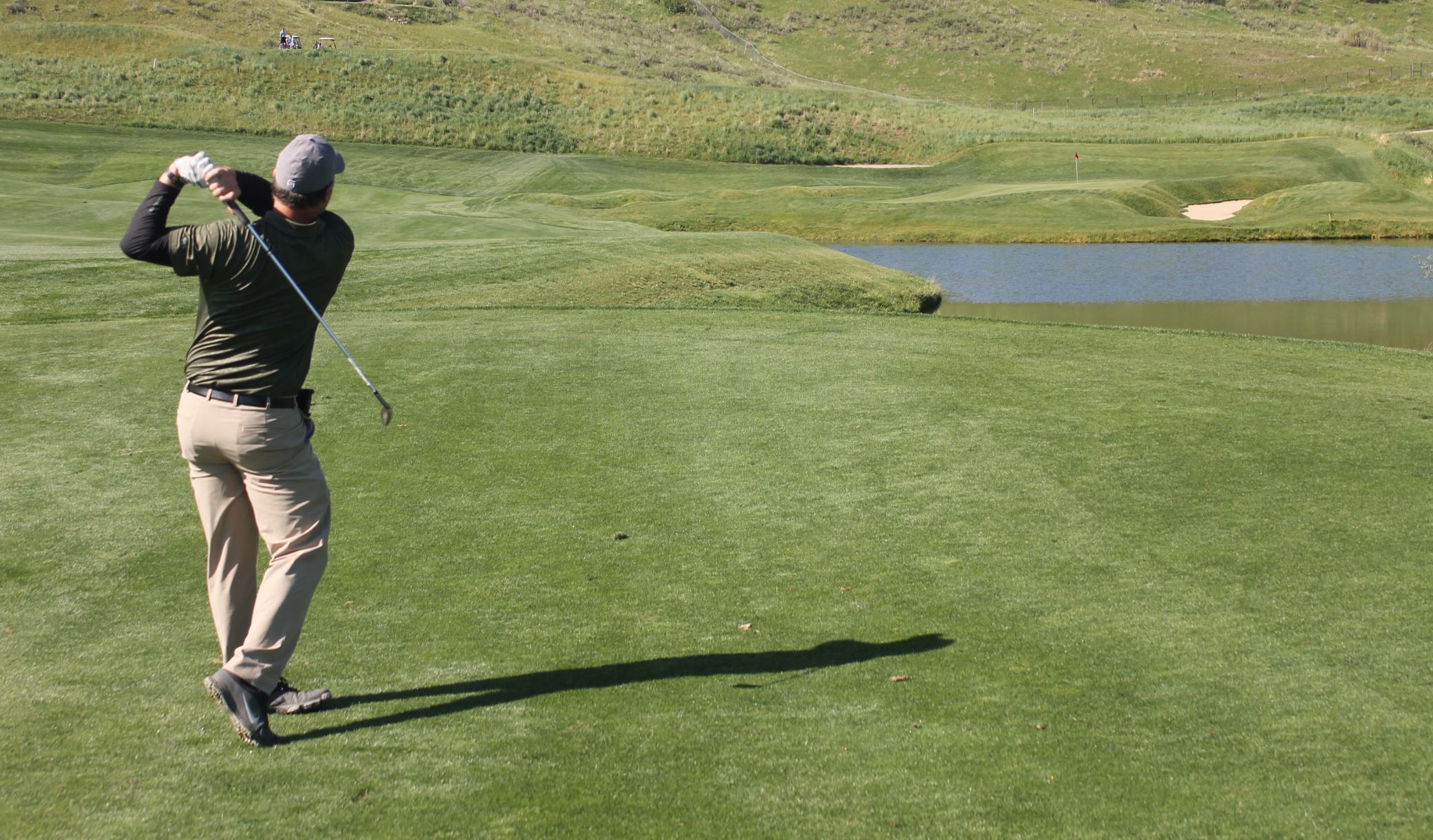 My entire experience at Fossil Trace was great and I will absolutely be going back to play again…