Royal Hawaiian (Blacks)
6086 yards – 71.5 Rating – 132 Slope – 81 Score
Day 50(!); June  9th, 2017
The back nine at Royal Hawaiian is pretty open and very playable; the front is called Jurassic Park and I was cautioned to bring a (few) backup sleeve(s) of ball(s).  I got started on ten and my first nine (10-18) played as advertised.  There was enough challenge to keep me interested, but nothing that would likely cause frustration as long as you are hitting your clubs decently (which, fortunately, I was).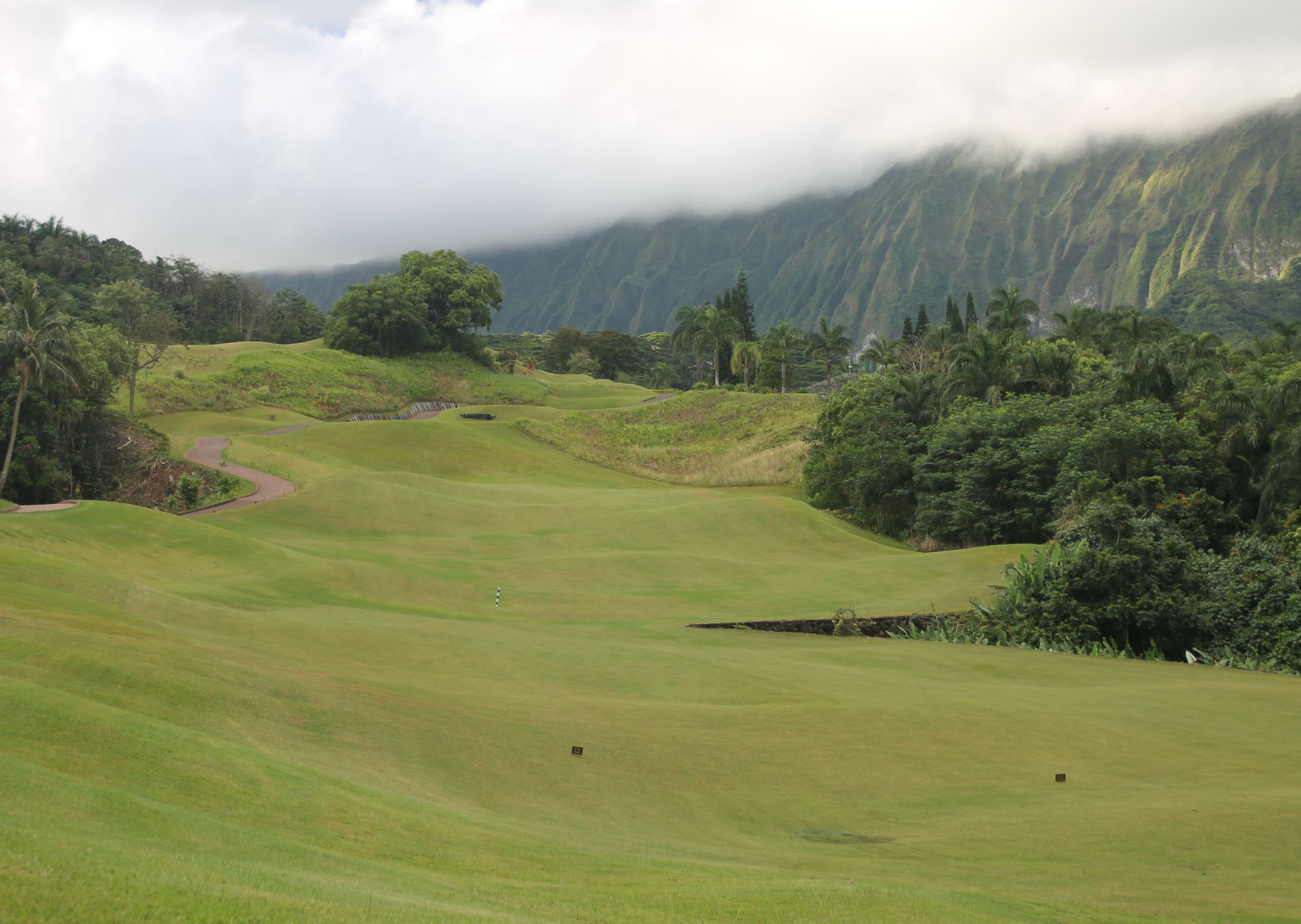 There is some elevation change and, due to the relatively dry landing surfaces, plenty of roll to be found as a result (witness my 196 7 iron off the first tee).  I played the black tees (not the tips here) which were only about 6000 yards; however, as the starter told me, it's not the length that can get you here.  I got through 8 holes 2 over and was feeling pretty confident (too confident, in fact, after hitting a practically perfect 3W 221 yards uphill off the tee, I proceeded to pull the ensuing wedge out of bounds and took a double going into the turn).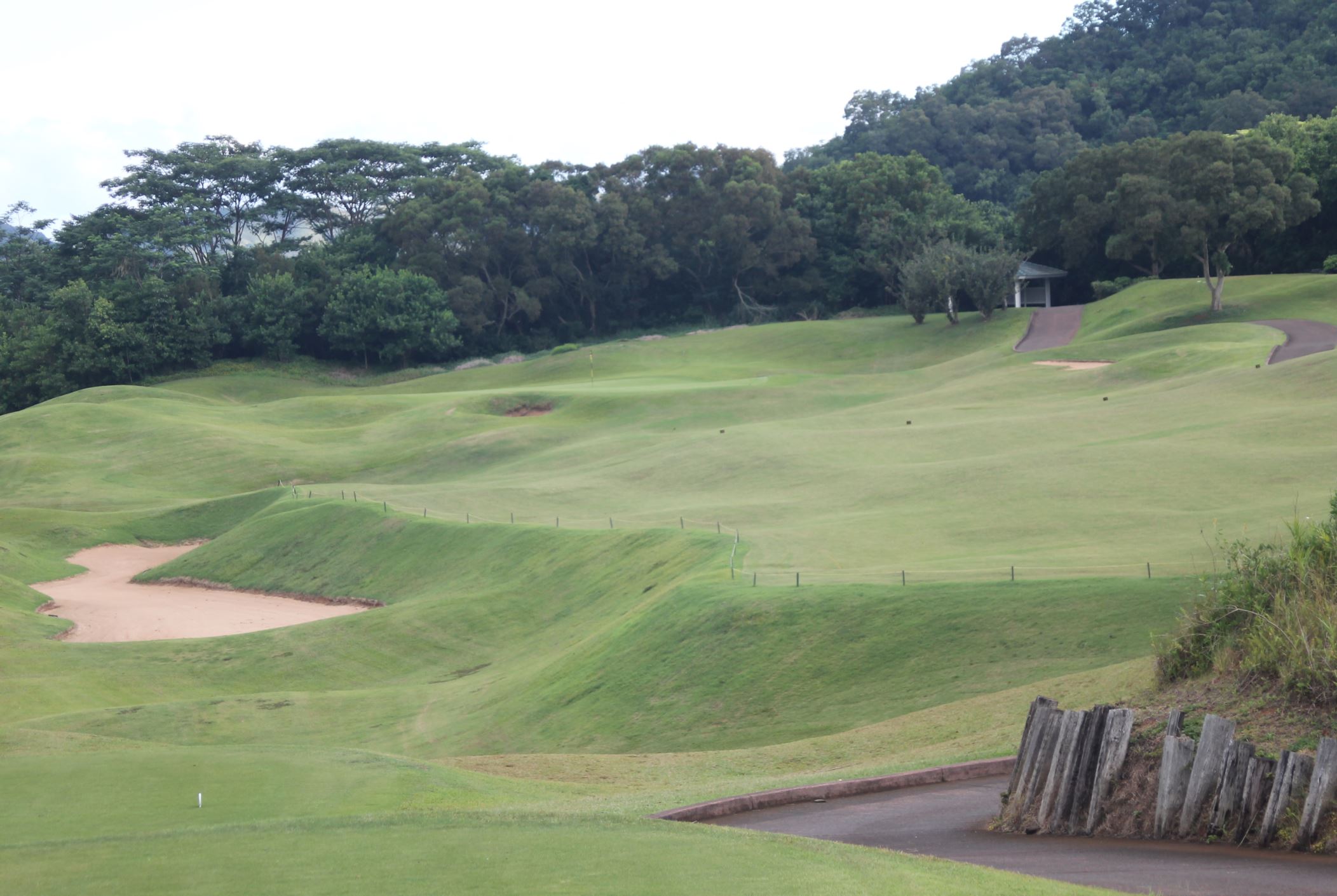 As we entered "Jurassic Park" I was reminded by a club staff person not to get too frustrated if I lost too many balls and I prepped myself for a difficult final nine.  Ultimately; however, I didn't lose any balls other than a couple of complete miss hits on my part (read: me trying to tin cup my way over a 220 yard carry that I had no business shooting for on this particular day). The fact of the matter is, the back nine (not unlike the front) is just not very long (3043 from the blacks) and almost every hole is approachable with mid irons off the tee.  So, as long as you aren't digging into your bag for your driver on every hole, you really don't have to be in that much trouble (again, the only hole I really got in trouble on was when I got out my big(ish) stick and tried to be a hero).  That was also the only double I had on the back and I was perfectly satisfied to card a 41.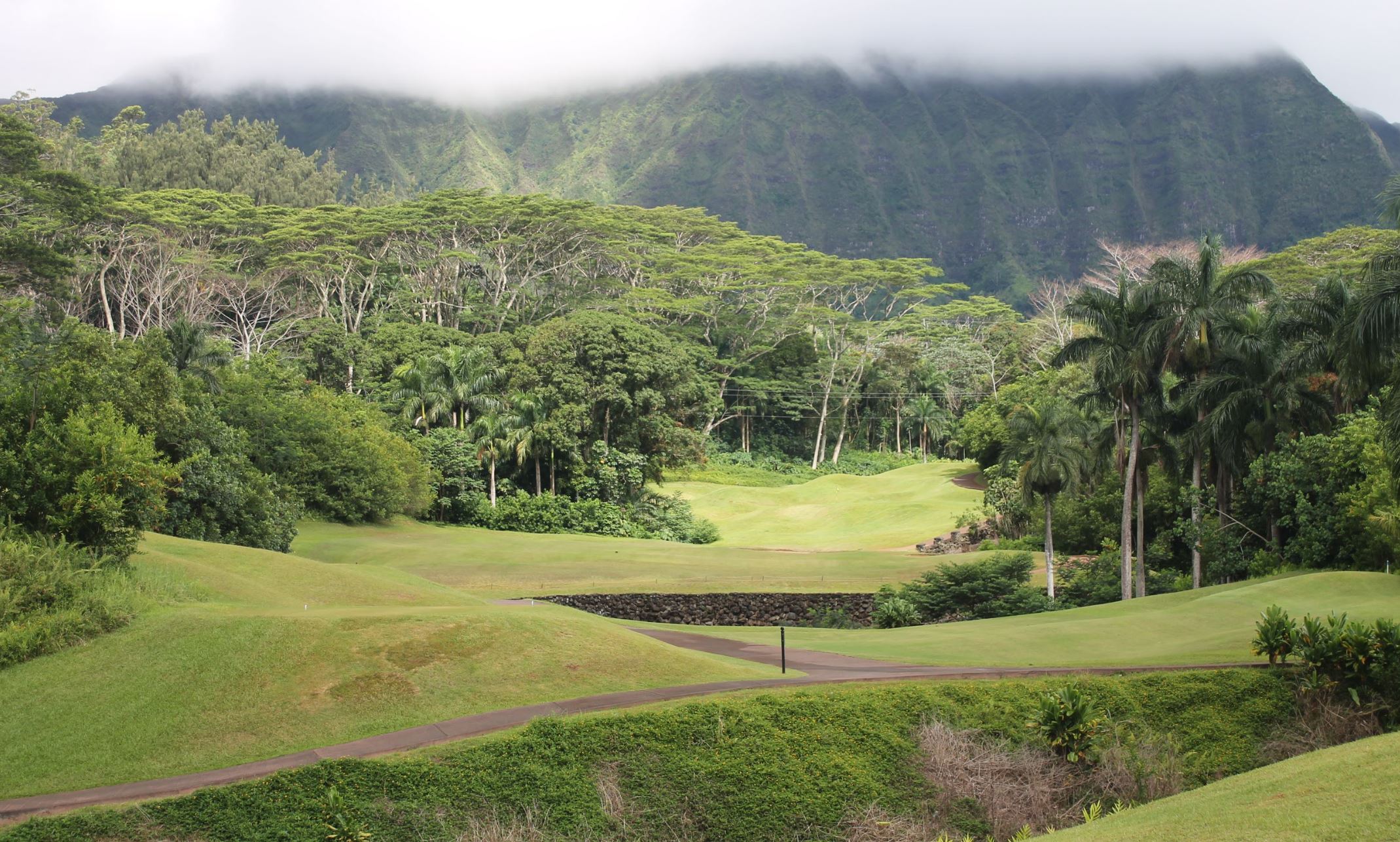 What the front nine did allow me to do, and I really enjoyed, was work on shaping some shots with a real reward for doing so.  The par 5 fourth hole, for example is reachable with a well-placed drive (the fairway is open enough to use a big club here without any real danger, I used a 3w) and a ~200 yard club with a draw (you have to bend it around a tree).  I didn't quite have enough draw to get on the green, but I was able to get around the tree and get close enough to chip on and leave myself a very makeable birdie putt.  This was a perfect warmup for anther draw on the fifth (8i from 178… downhill) which led to a GIR on a relatively tricky green to reach without a solid drive (which I didn't muster on that hole).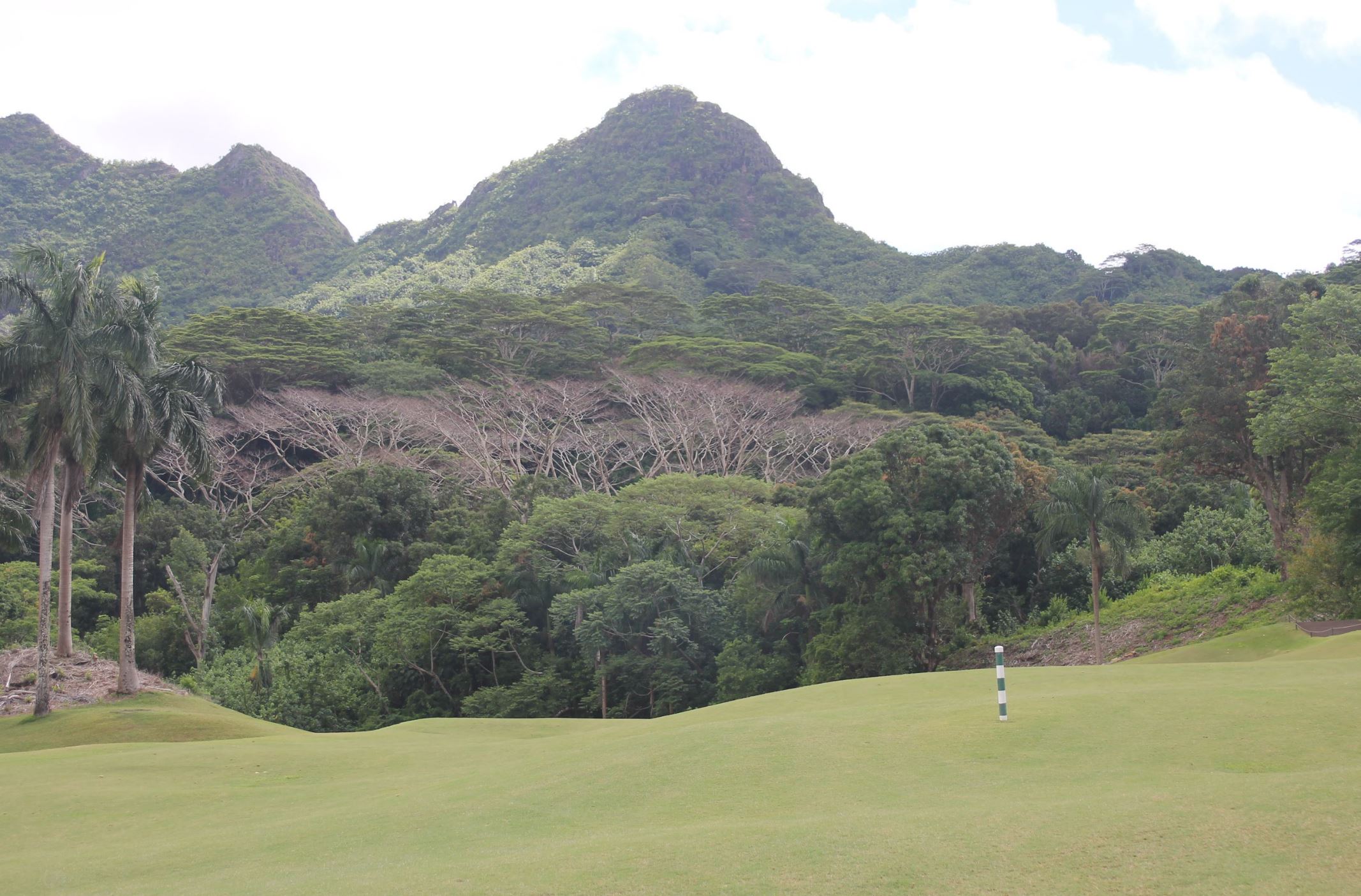 Long story made short (literally and figuratively) I found the front nine very playable, provided you have a little discipline off the tee.  Additionally it turned out to be a decent test of golf, both from a shot making and course management standpoint.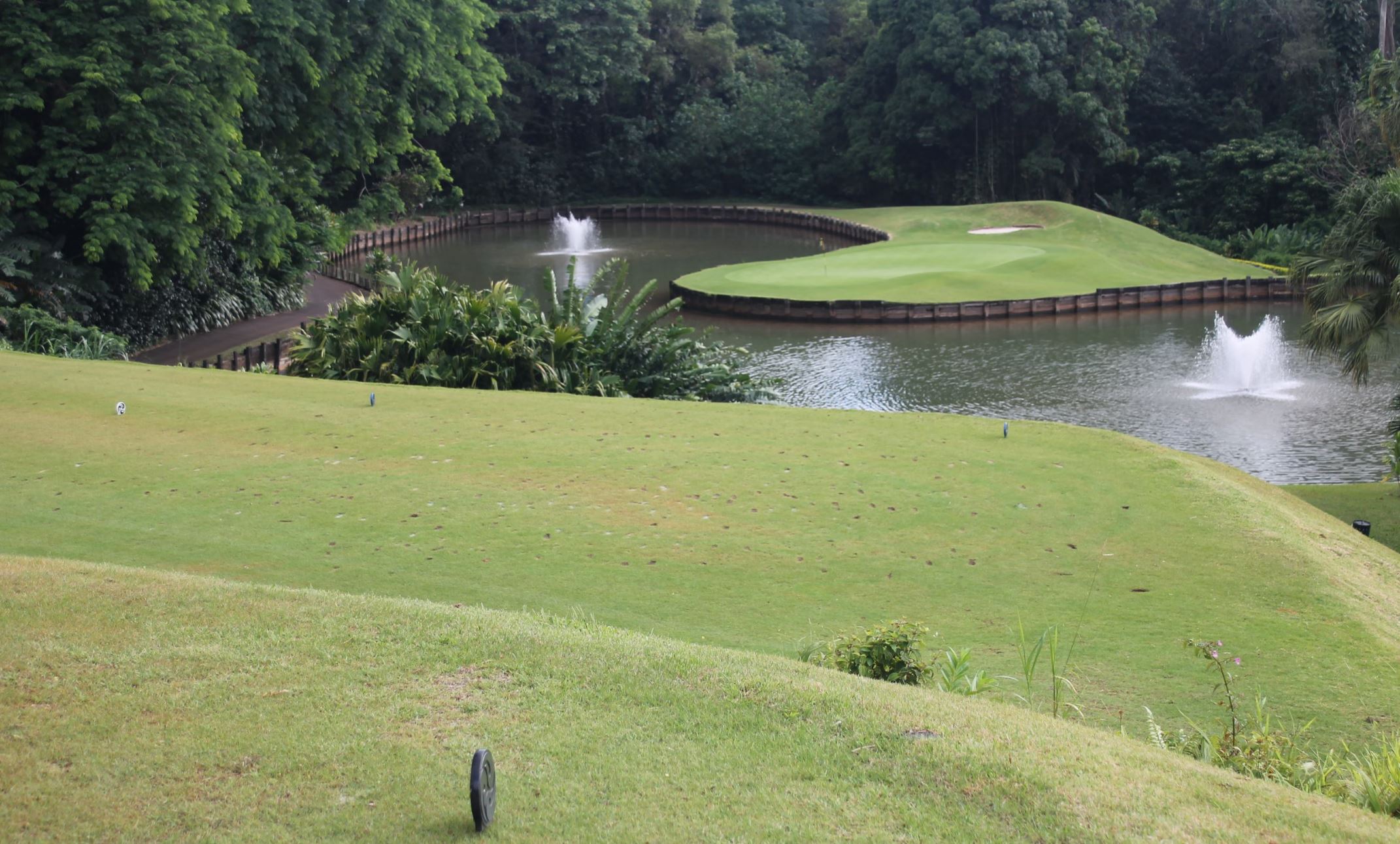 Beyond the golf, this track (especially the front) is absolutely beautiful.  Nestled in a valley, towering (yet very green) cliff walls surround you and jungle vegetation is lush and plentiful.  They have recently cleared out a lot of growth, so there are currently some barren spots on some of the holes, but based on the plant life around these areas, I expect the "baldness" to be short lived.  Royal Hawaiian is certainly scenic enough that even if you did have a frustrating day with your clubs, you can always look up and just enjoy your surroundings.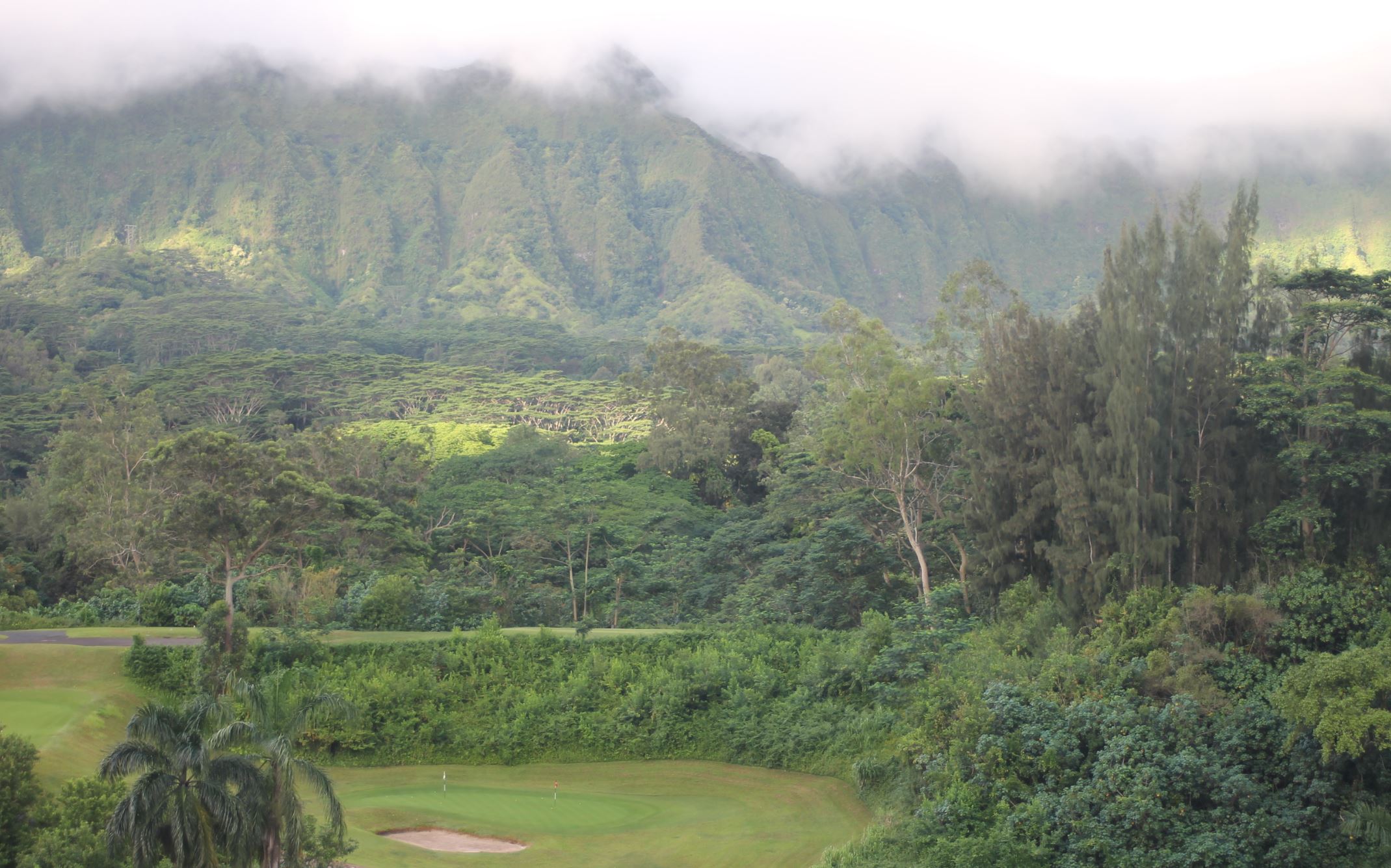 The staff was outstanding.  Their enthusiasm for the course was noticeable from the minute we stepped out of the car.  They were eager to help in any way and seemed truly bent on ensuring we had a great day.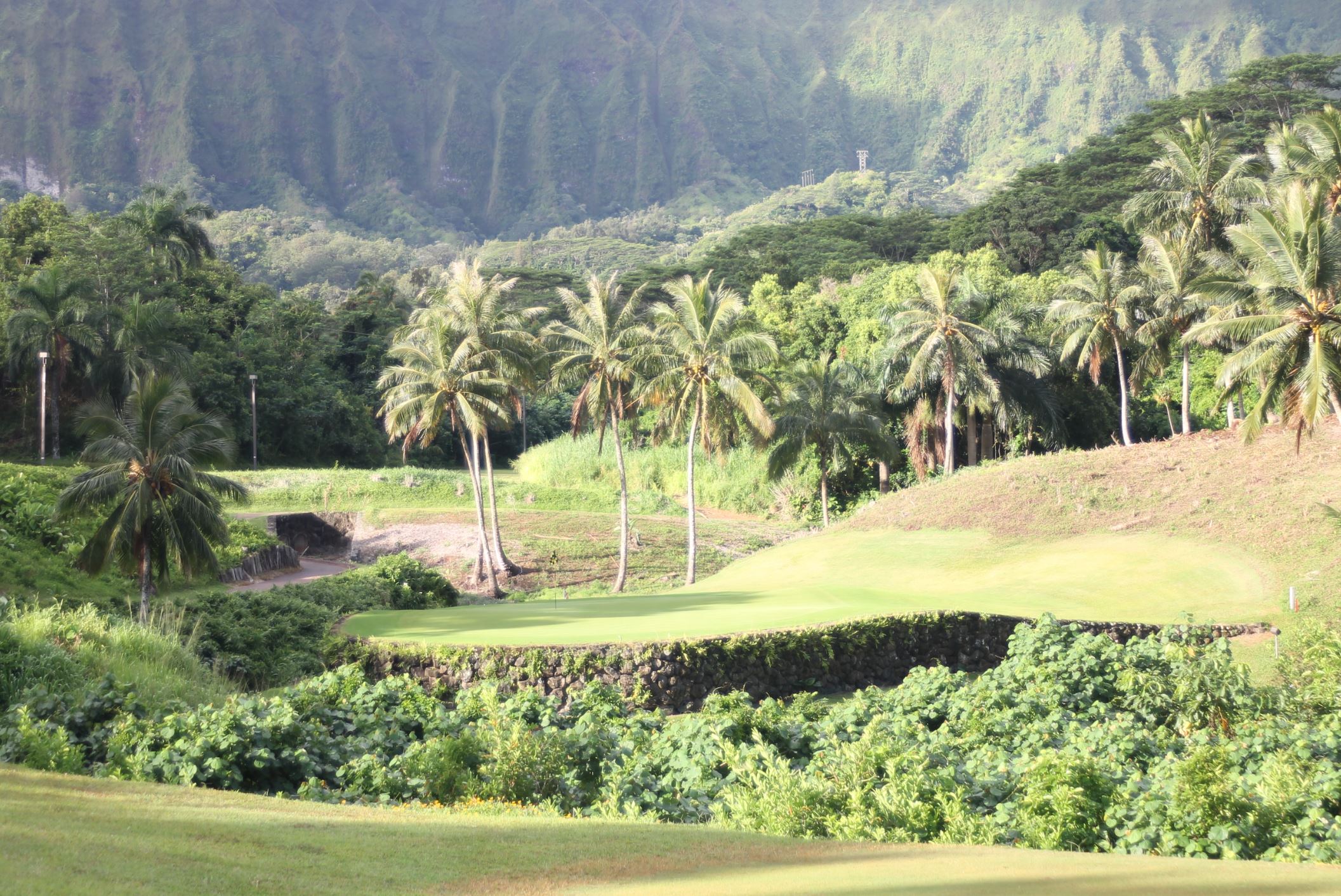 As I mentioned above, the course was a bit dry (but that certainly benefited me from a golf standpoint).  The greens were also a bit slow (they recently put in new grass that isn't mature yet); however, they let me know about that right away when we arrived and insisted that we hit the practice green before playing to get the feel of them.  This helped a lot, and, firing at slow greens (when you know they are slow) is never bad for scoring anyway.  They were, despite being a little slow, in excellent shape.
I haven't played any other courses on the island, so I can't compare Royal Hawaiian anything here; however, I can say I'd certainly play it again.