Bois De Sioux (Blues – tips)
6573 yards – 72.2 Rating – 122 Slope – 79 Score
Day 41; May 31st, 2017
Starting with the obvious, there aren't many (any?) places where you can play 9 holes of golf in two different states during the same round. This unique feature of Bois de Sioux was certainly what originally caught my eye. "The turn" from 9 to 10 involves crossing a bridge over the Red river (fun fact, the Red River is one of few in the US that flow North instead of South) from North Dakota into Minnesota for the back nine.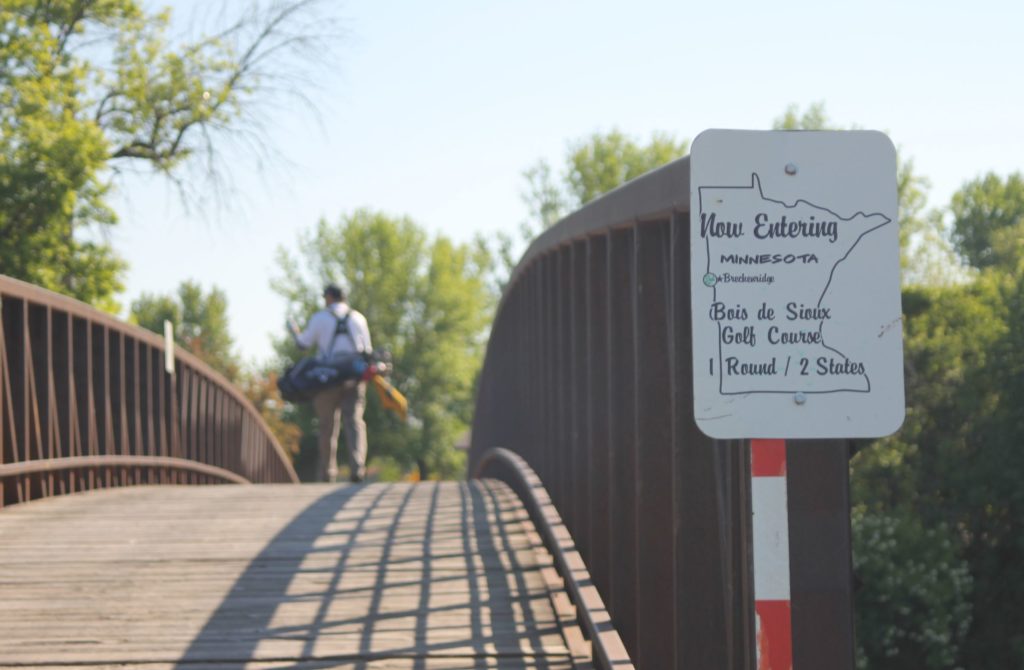 The Minnesota side is older and it shows in the more mature trees that provide a touch more defense of their holes than their newer counterparts on the front. I shot the same +4 on both sides, but the path to those scores was very different. I was able to post solid par's and bogeys on all of the front nine holes; while the back was considerably more up and down, including a couple birdies mixed in with more bogeys and even a double. The back nine really put a premium on tee shot placement; very attackable if you positioned yourself well, but becoming quite difficult to score if you don't. The front, by contrast, was pretty straightforward and simply required me to keep moving my ball forward on the short grass to put up consistent numbers.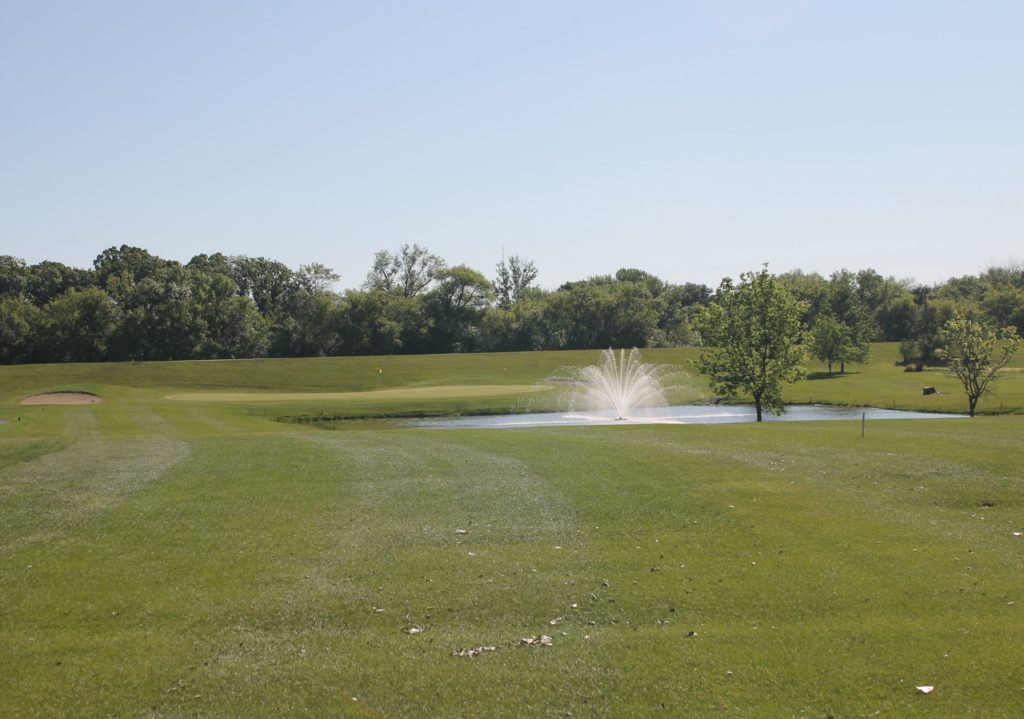 The course uses mostly angles and trees for defense (although there is some water mixed in as well, especially on the back); and it does a good job of keeping you honest with these design elements. There are a few corners you can cut popping over the corner; doing so on #5 for example saved me a good 20-30 yards and made my approach on the 429 yard hole a very manageable 190 yards (I was tee'ing off with a 6 iron all day to protect a strained oblique, so every yard counted). Others you might think you can cut can bite you, however… I discovered this the hard way.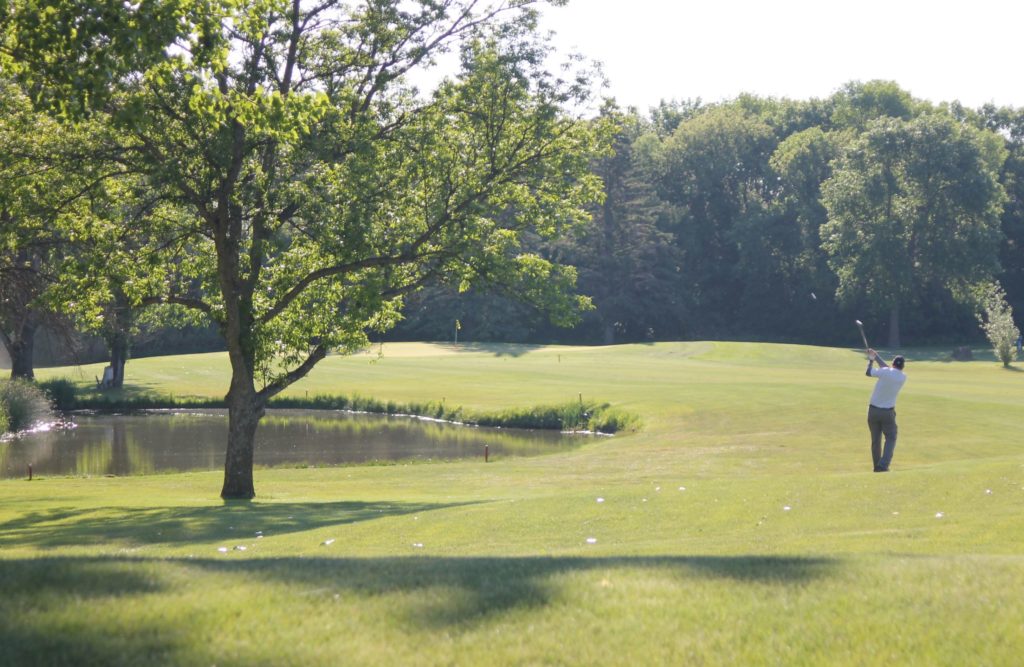 The greens were surprisingly fast and true for a public course, which took me a couple of holes to adjust to. The fairways also were well cared for and gave decent roll to my irons off the tee, a welcome change from some of the waterlogged courses I've been playing recently. Overall it was just a nice course that tested your golf game without being too cute or over-complicated.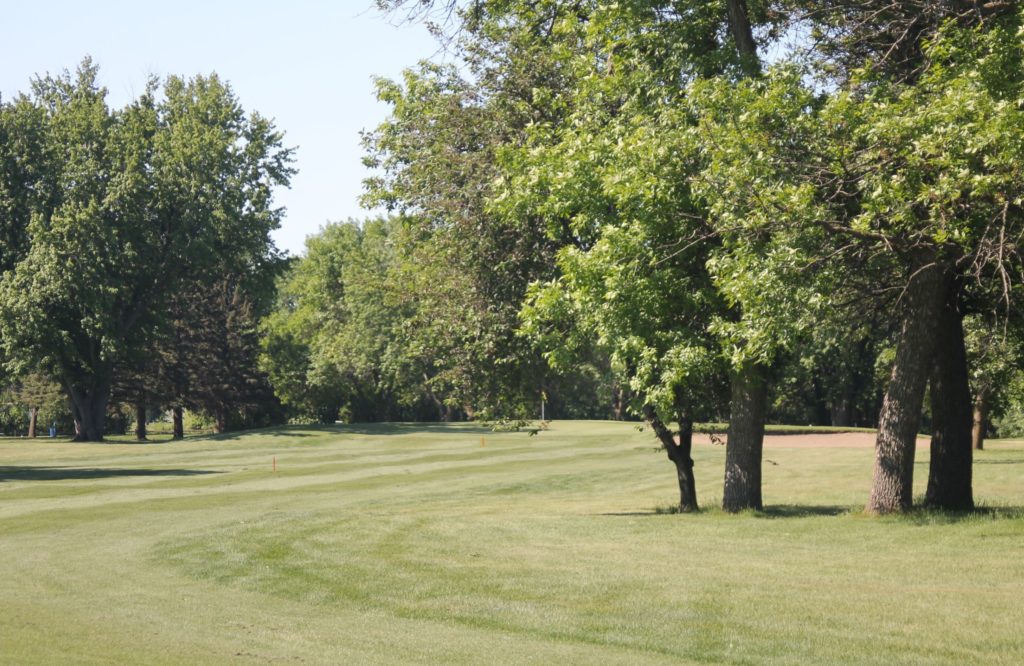 Pace of play was great as (despite the course being public) there are mostly members playing who know their way around the track. We played in about 3:15 and didn't put much, if any, distance between us and the groups playing behind us. Everyone on the course was quite friendly and welcoming as well. It's also probably worth mentioning that, having played a wide variety of courses on this trip, including some rather exclusive private clubs; these greens may have had the fewest unrepaired ball marks we have seen over the last 41 days/rounds. Indicating a healthy respect for the game, this is always a welcome sight!
The pro-shop experience was great, I might add. The folks in there were genuinely interested in my trip and chatted us up for a bit about it. They also took the time to share some of the history of the course and how some of the design elements came into being. We also had a fellow who lives on the third hole pop out in his cart and introduce himself and chat with us for a bit about the trip and book. There was just a really nice "local" or "small town" feel that we really enjoyed in addition to the golf.
More than just a novelty, Bois de Sioux is a nice course and worth a visit as much for the golf as the inter-state river crossing.