Triggs Memorial (Blues)
6533 yards – 71.8 Rating – 131 Slope – 82 Score
Day 27; May 17th, 2017
The first comment I made to my wife as we walked down the number 1 fairway at Triggs Memorial golf course was that this should be called "old growth golf."  Much like an old growth forest, parts of Triggs are a bit too scraggly and overrun to be called beautiful by some; however, if you appreciate a raw, natural environment, this oak scattered course may be just your cup of tea.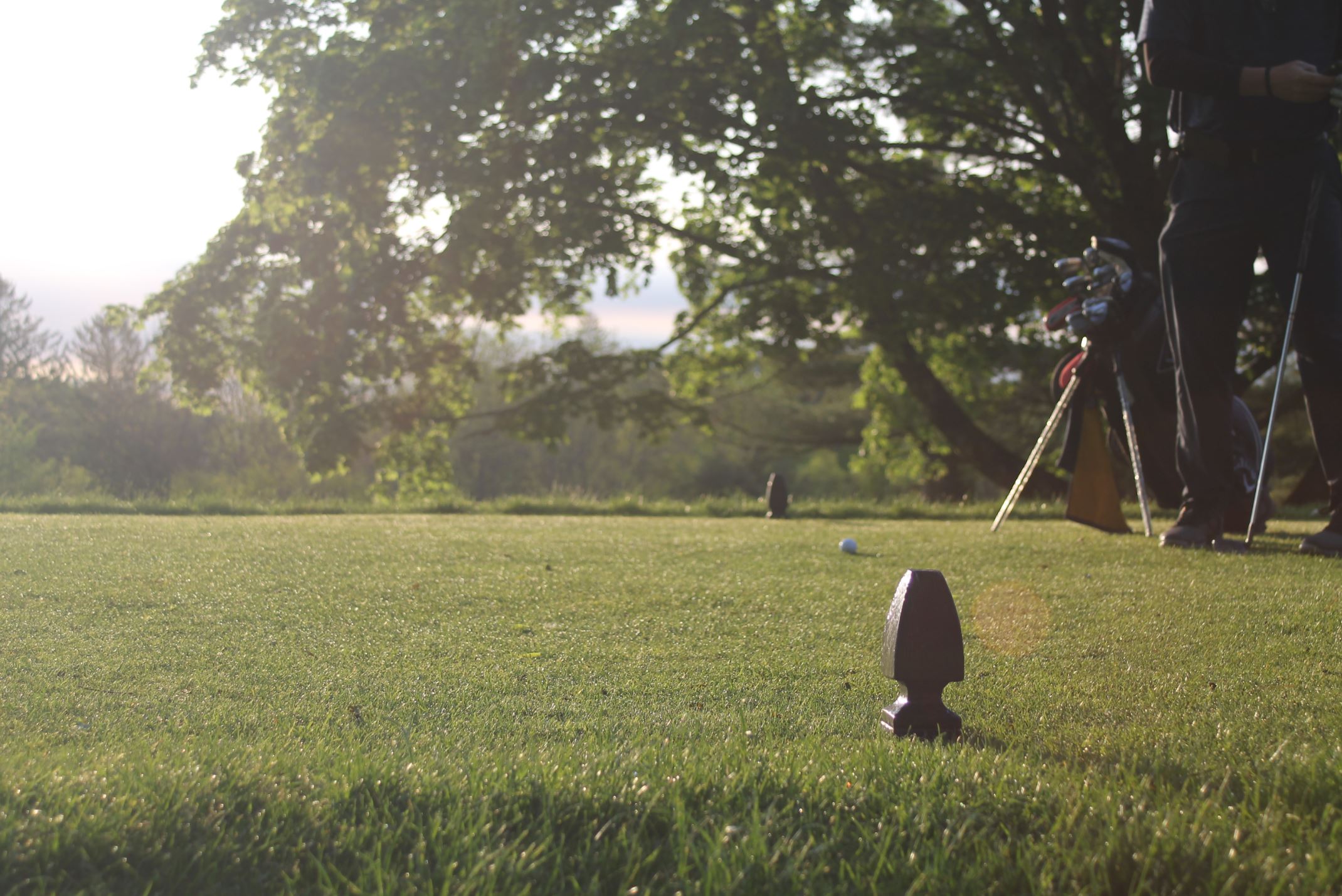 The trick to Triggs is that all of the playing surfaces are great, stay on them and you'll be fine.  The crew does a good job with the fairways and greens and I didn't have a single issue with my situation following a good shot.  It's when you get a little off the beaten path things get more interesting.  The rough is just that… unkempt, at times vengeful feeling, rough.  There is not only inconsistency in the tall grasses that surrounds many of the fairways, but a relative disregard for fallen branches from the trees etc. It's as if the areas that are not a part of the proper tee to green path are not really the province of the grounds crew.  This is not to say they are completely neglected, just not overly doted upon.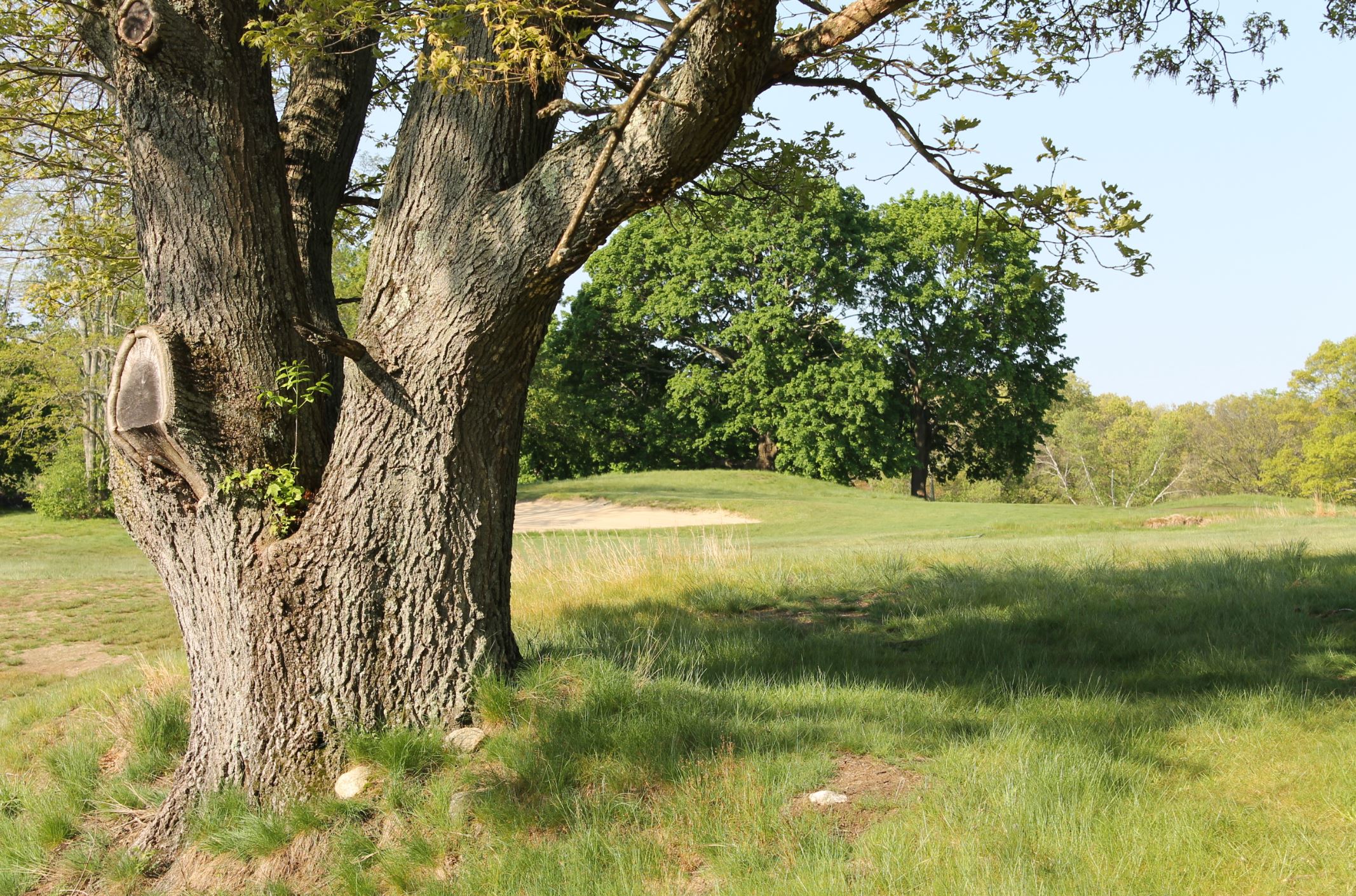 Personally, I loved this.  It's a very different look and feel than most of the courses I've played where everything within the property is manicured, sculpted or at least maintained to promote or preserve a certain image.  Triggs is 18 holes working their way through an actual living, breathing forest.
I was a little concerned when I saw that the driving range allowed only irons and that, even from the back, the course only stretched to 6522 yards; however, in part because of the rough terrain around the fairways and also because of a nice design and layout, this track boasts plenty of challenge.  The 71.8 rating and 131 slope seemed spot on to me as I made my way around.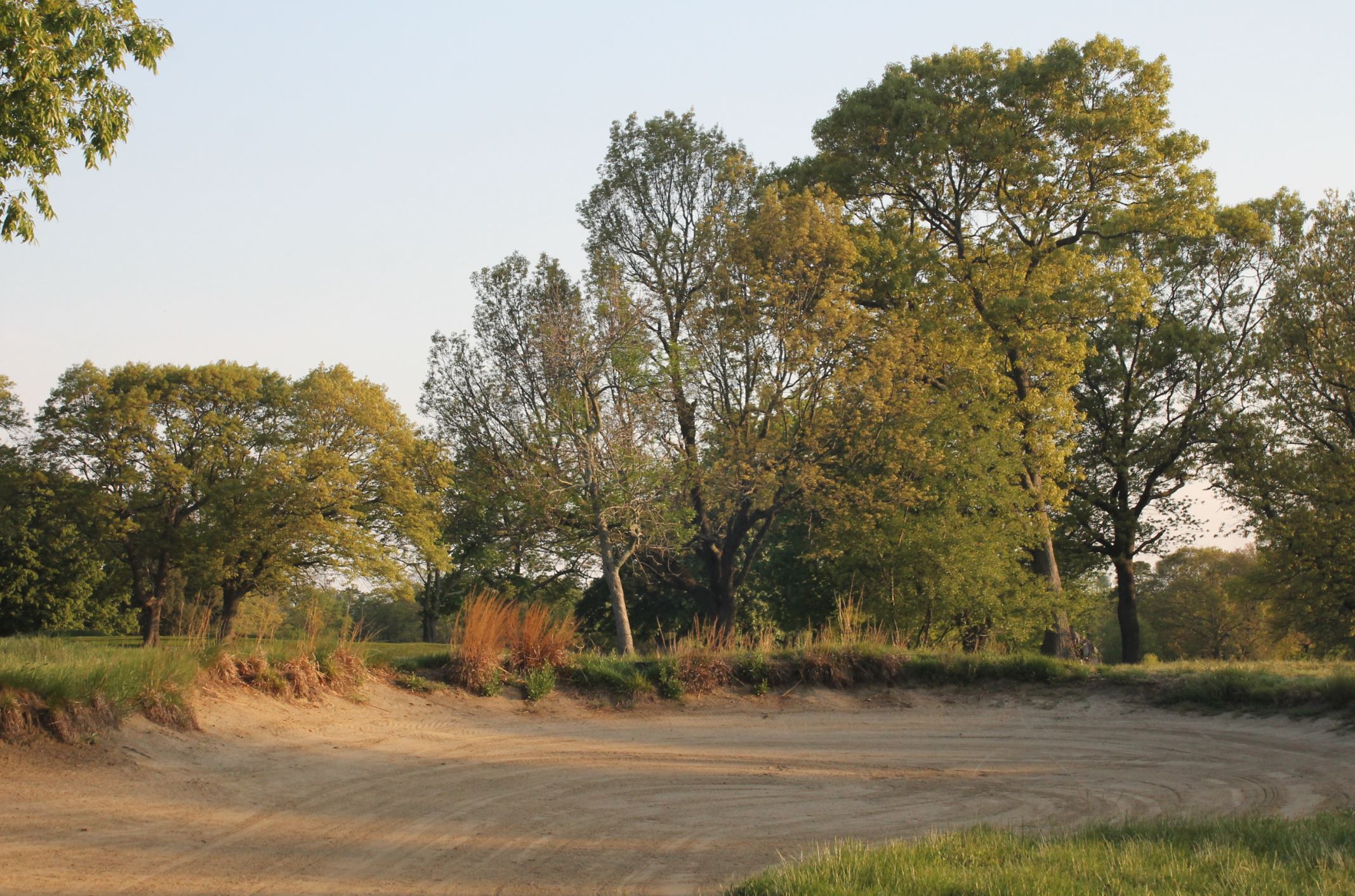 While similar in distance (200, 191, 200) the first three par 3's are different enough to make this okay.  The first is uphill and therefore plays longer while the second has water running right in front of the green.  The last of the three's is one that kind of exemplifies the course.  Slightly downhill and much shorter in distance (158) than the others, you are still firing at a quite small and well protected green (featuring multiple bunkers across the front and sides with forest in the back).  Despite looking inviting, Triggs never really gets easy.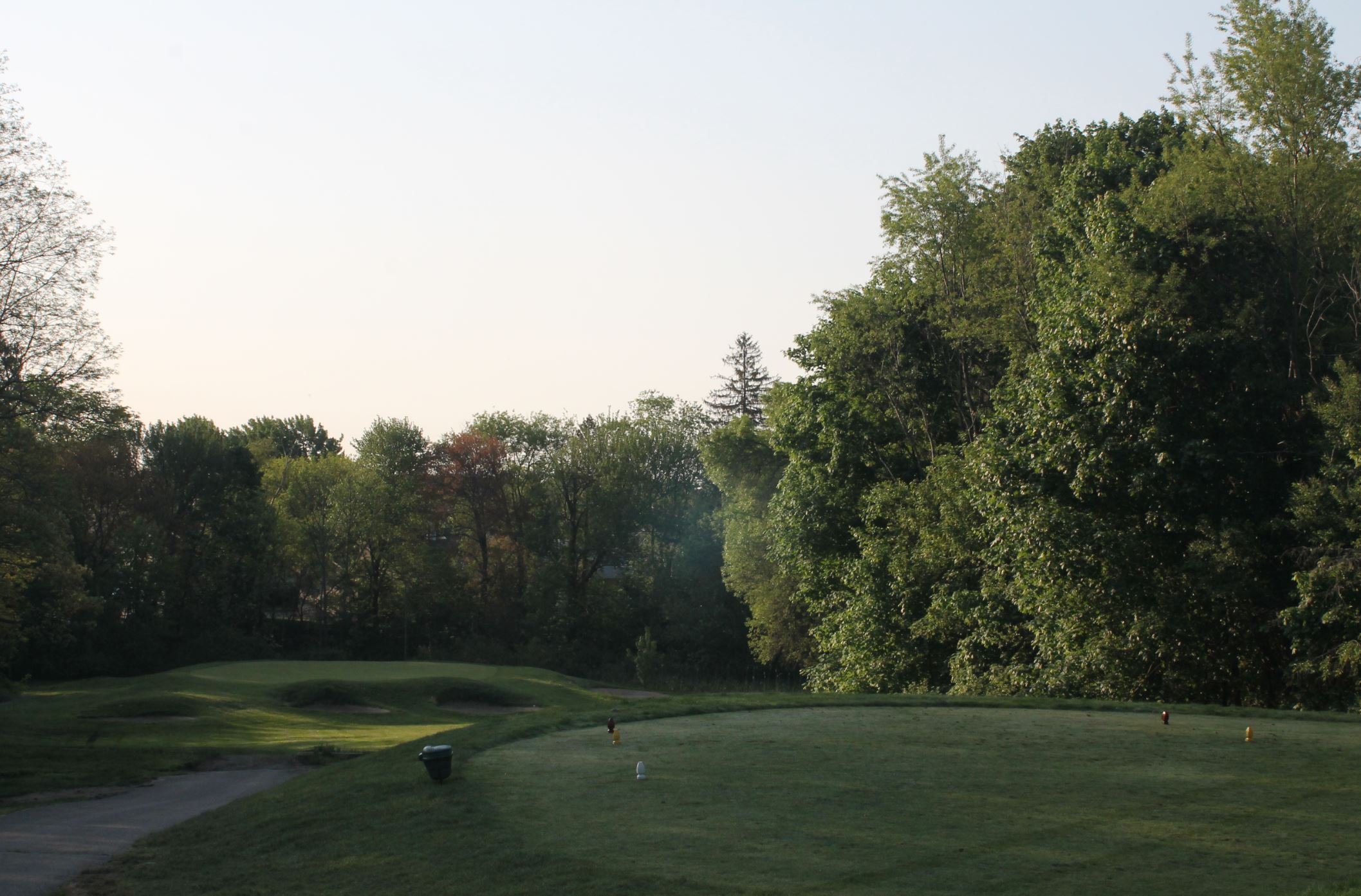 It's a Donald Ross course and as such the greens are typically small and well protected while the fairways are generally fairly straight but narrow.  You don't have to be able to move the ball side to side much to score here, but you do need to be able to place your shot where you want it. Not coincidently the short dogleg left par 4 16th was both the curviest and my favorite hole.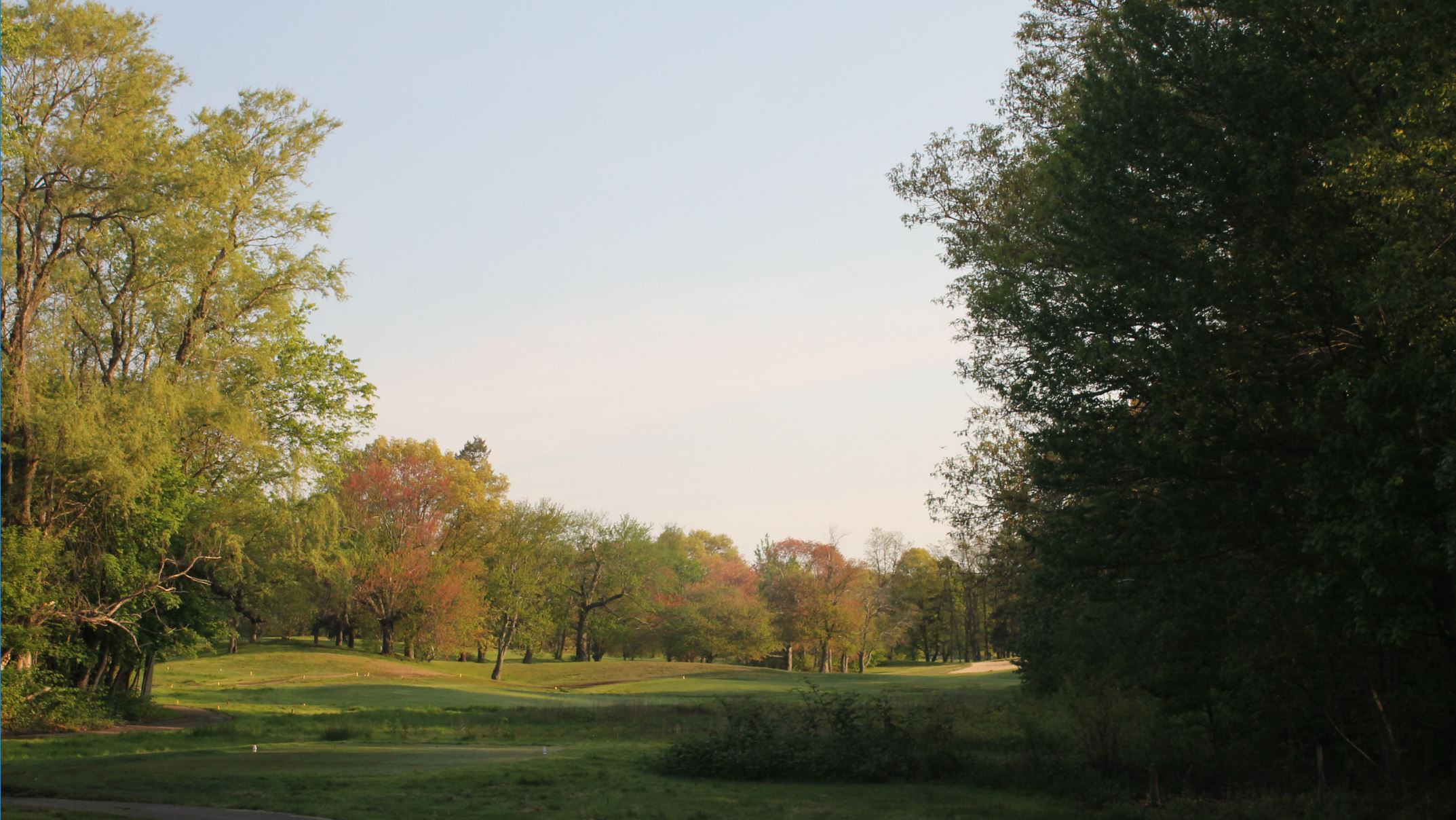 In addition to having cool forward tees that launch from an island tee box in the pond at the beginning of the fairway, there are two large trees that stand sentry over the green for any shot that isn't quite long enough off the tee.  This does not make this a grip-it-and-rip-it hole, however, as a shot too long off the tee will leave you out of bounds (or at least in trouble shrouded in trees).  It would not be difficult to outhit this fairway at all.  I used a 6 iron which was just enough club to clear the "guard trees" but not enough to put the far side of the fairway into play.  From there it was a fairly routine 9 iron-putt-putt-par.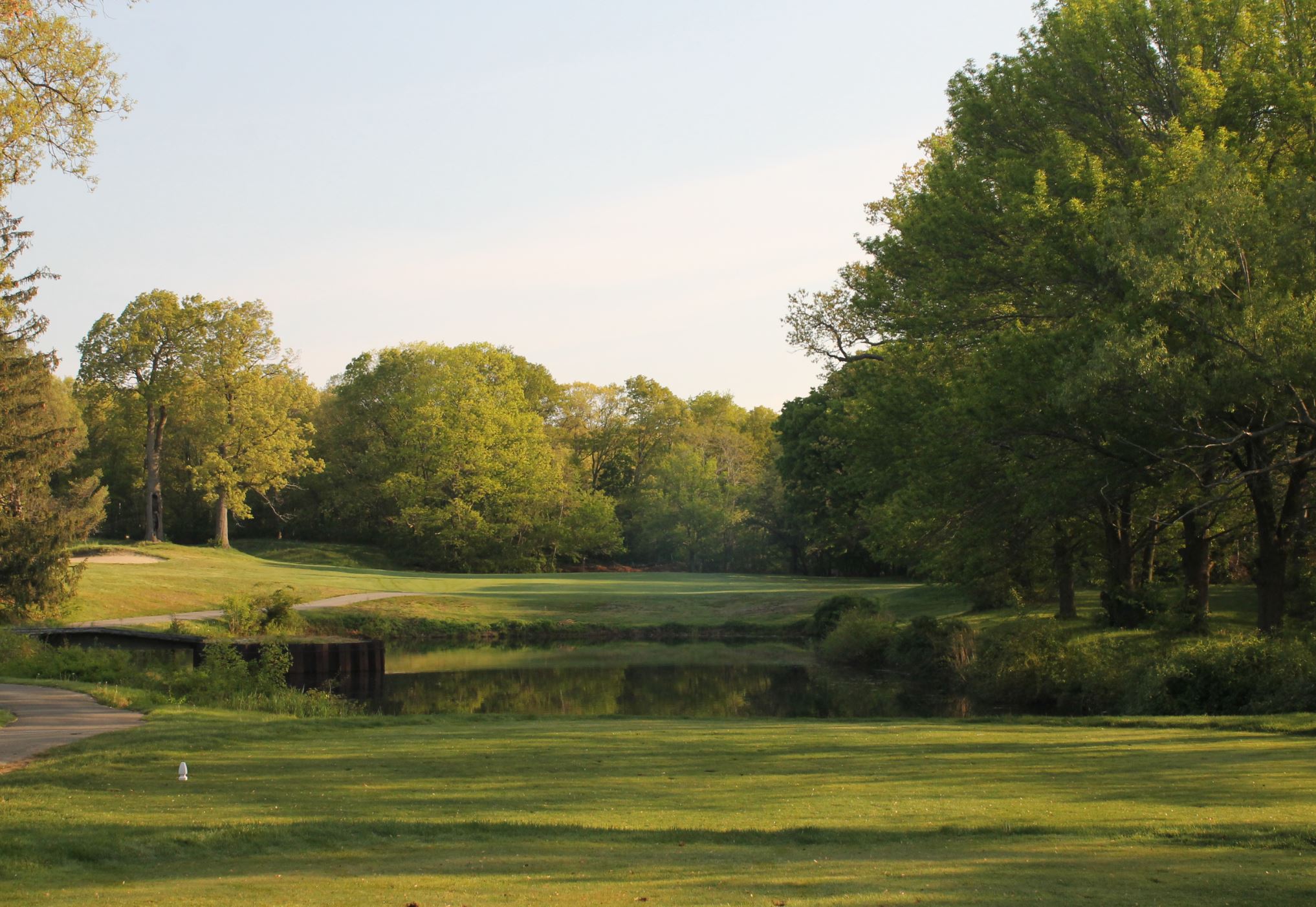 I started my round very early in the morning and was pleasantly surprised when the grounds keeper not only worked diligently to make way for me, but spoke to me about his schedule on the next few holes over one stretch (he was watering) so I would not have to worry if I saw sprinklers on a fairway as I approached.  It was an over and above level of service I don't see many places.  While they were very busy in the clubhouse (especially after my round) everyone there was friendly and made time to talk to me and answer any and all questions I might have had.  In short my service experience at Triggs was outstanding as well.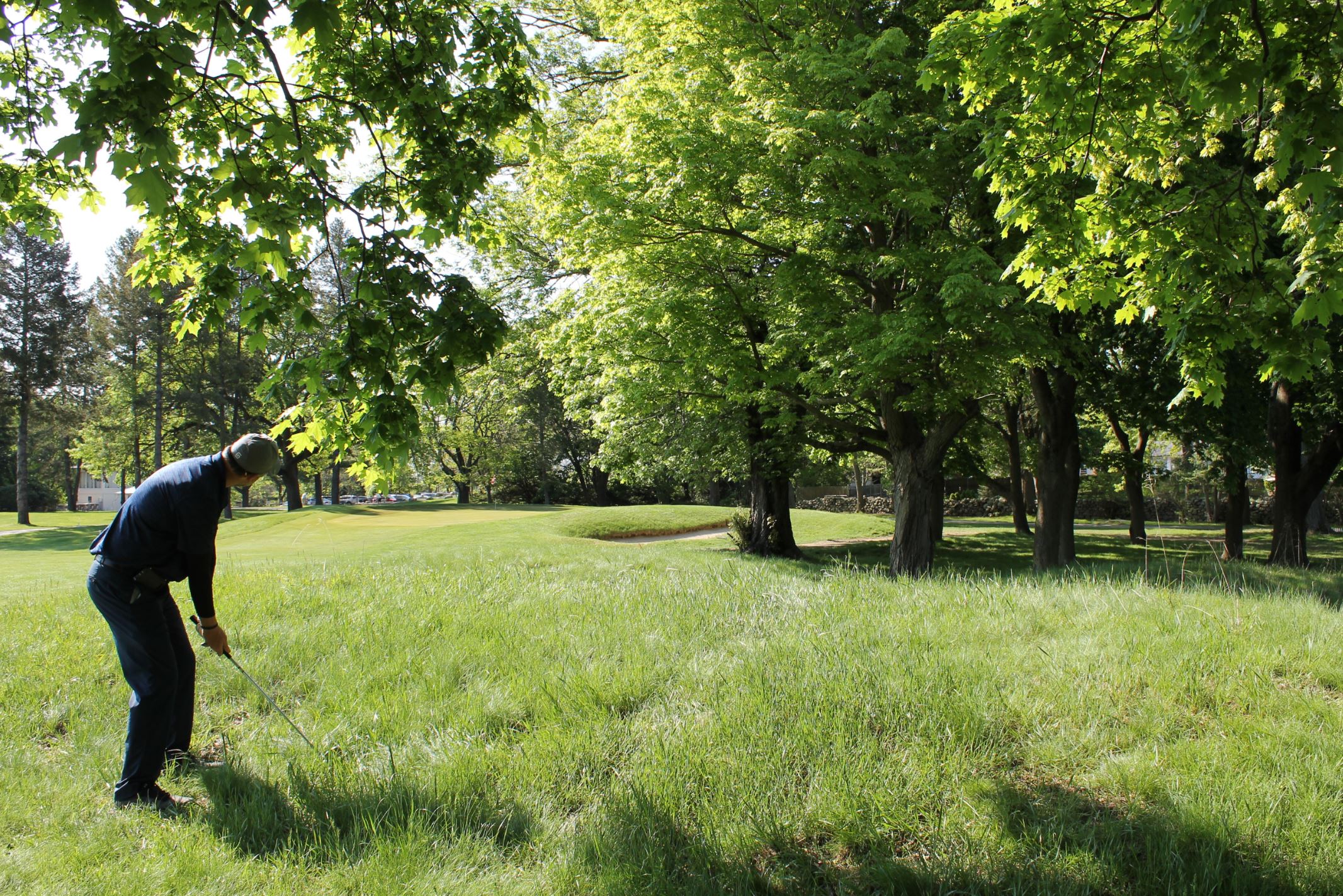 It did seem to be getting very busy as we were leaving, so an early tee time might be best.  While I understand the non-manicured look might not be for everyone, I really enjoyed my round at Triggs and would certainly come back again if I was in the area.  It's a different, but in no way inferior, feel.  Which, again, I really liked.